The hashtag #BoycottAmazon started trending in India on Twitter earlier today, after users found doormats with religious figures being sold on the site.
The doormats being sold by retailer Rock Bull included images of Hindu Gods, Jesus and the Quran.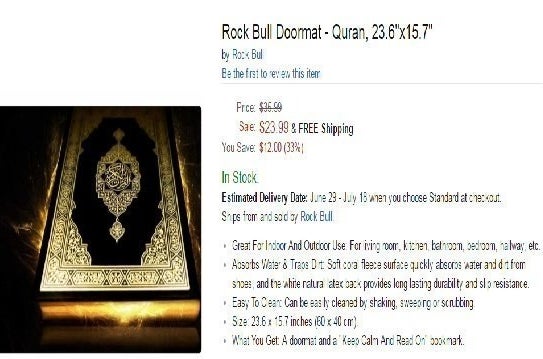 Angry Indians took to social media to ask fellow users to boycott the app.
Others even started downvoting Amazon in both iOS and Android app stores.
Of course, some people didn't see what the big deal was.
But the outrage seems to have worked and Amazon has started pulling down the products in question from the site.