Earlier this week, Shashi Tharoor got into a fair bit of trouble after he made a throwaway pun to congratulate the newly crowned Miss World, Manushi Chhillar.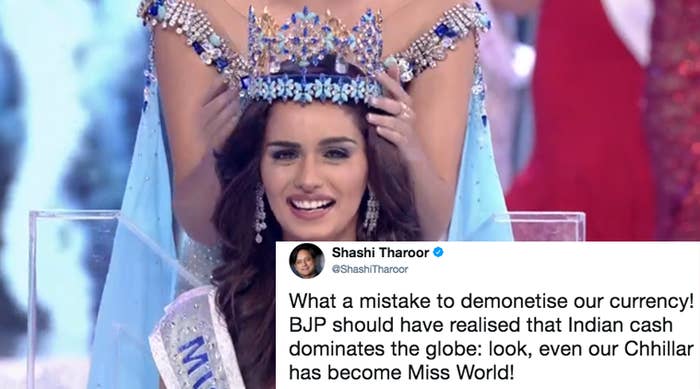 Though Chhillar herself tweeted that she was fine with it, the National Commission For Women demanded an apology from Tharoor for his "offensive" wordplay.
But even as Tharoor did damage control for his name pun, what he didn't know was that two of India's funniest men – Biswa Kalyan Rath and Rohan Joshi – were engaged in an intense name pun war of their own just a few weeks earlier.

What started off as a juvenile exchange on their Facebook walls soon turned into an all out showdown of groanworthy puns involving their handles.
And soon enough, our biggest comedians were treating their mutual friends to a dose of hilarious lameness every morning.
Lameness that only escalated with each passing pun.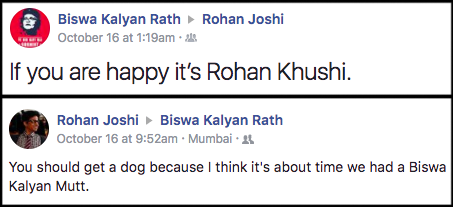 It wasn't just them, though. Eventually, others got involved to lower the bar even further.
This included Joshi's own mother fact-checking Biswa on one of his multiple jokes about her son.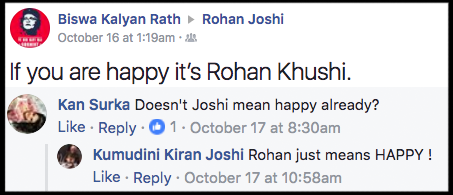 Here's the thing, though – in taking back his Chhillar joke, Tharoor ended up reiterating that age-old saying about puns being "the lowest form of humour"...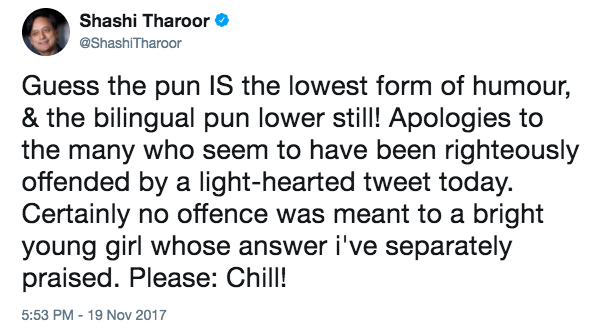 So, as two professional comedians who'd started a pun-off involving dozens of people, there are no authorities more qualified to answer if Tharoor's claim is accurate than Rohan and Biswa.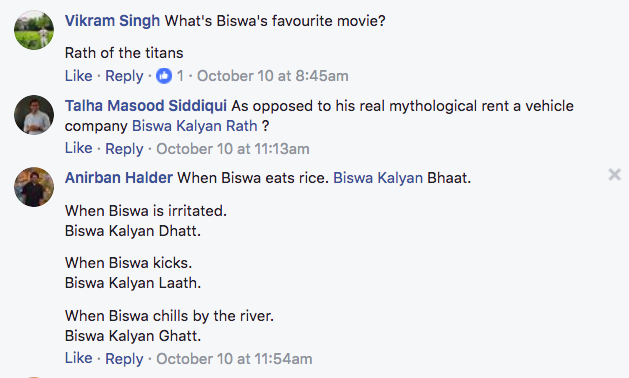 "I think puns are an art, and they can be bad or great depending on how odd they are. Bad puns are also one dimension of genius," Biswa told BuzzFeed.

Joshi echoed Biswa's sentiments. "Puns are like junk food. You get to choose whether you want them to be the worst of the worst or elevate them to high art," he told BuzzFeed.

Now, while Tharoor is hardly the first Indian to cause offence because of a joke, this might be the first high-profile case of a pun resulting in outrage.

So even if you think wordplay is lame, you might still wanna fight for it. If we keeping heading down the road we are, even something as inoffensive and pure as the Biswa-Joshi pun battle might be hard to come by soon enough.