Here's How This Dude Used Twitter To Make His Dream Of Meeting Saina Nehwal Come True
Game, set, match.
This is Shivam Sharma who, among other things, is badminton star Saina Nehwal's biggest fan in the entire universe.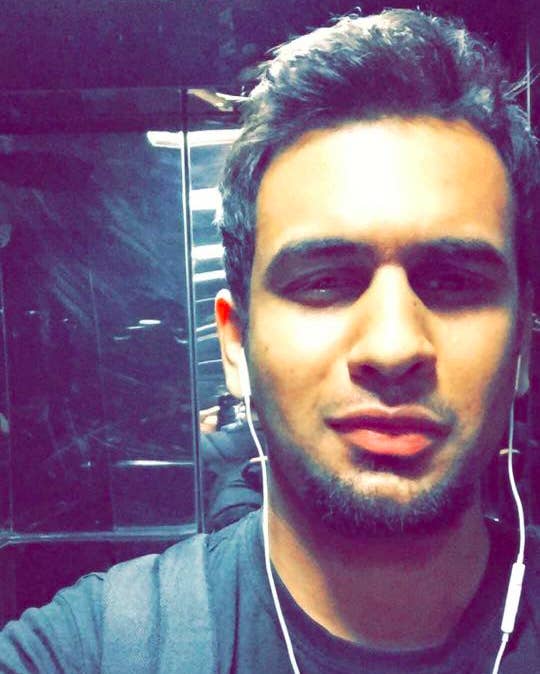 Over the past few years, Sharma has done everything to get Nehwal's attention on Twitter, including retweeting her...
Encouraging her when she was down...
And, as his masterpiece, creating a running gag where he started replying to all of her twitpics with copies of his own.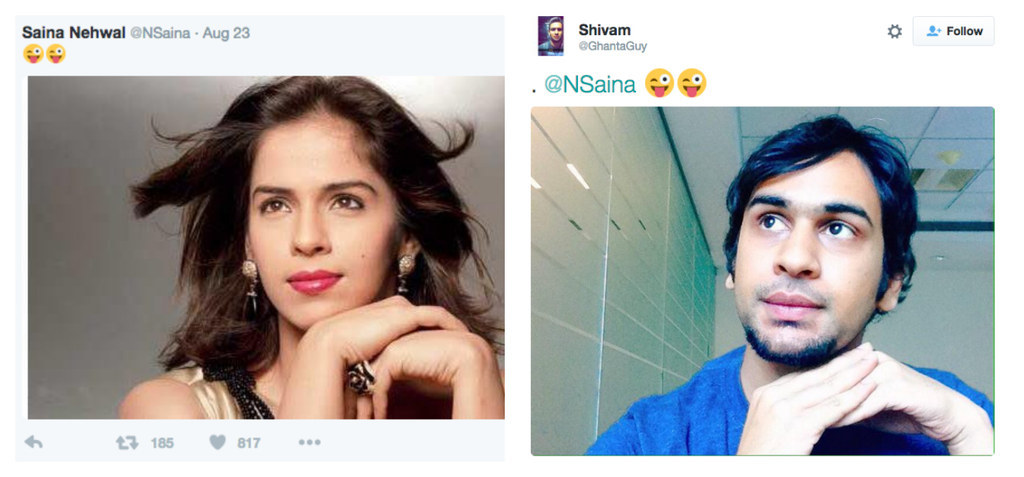 "It was pretty random actually. I woke up one fine day and saw a picture collage posted by her on Twitter and just felt like I could replicate it in a funny manner," Sharma told BuzzFeed.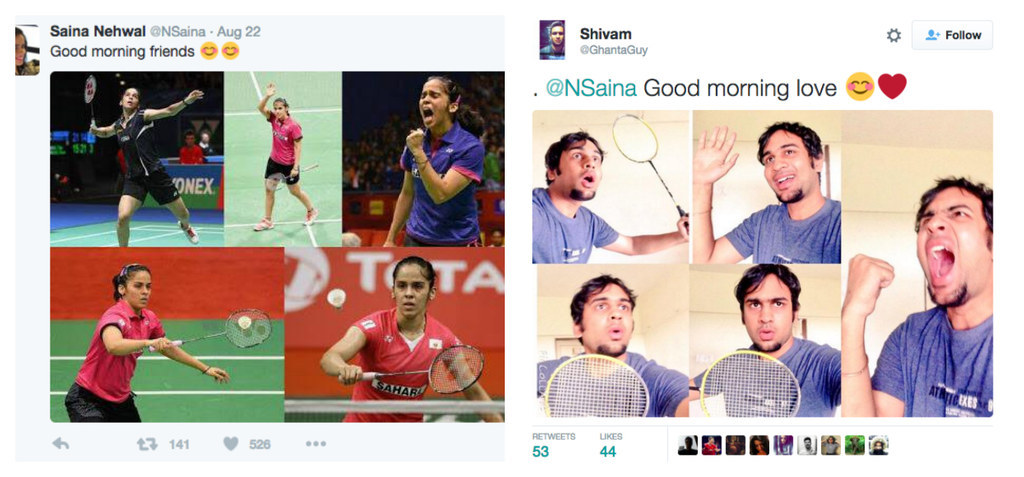 "It was pretty much a joke, but yeah deep down I've always wanted her to notice and reply," he added.

Unfortunately, Sharma got no attention from Nehwal other than the occasional stray favourite sometimes.
Then, one fateful day in November, Sharma took part in a Twitter contest held by Star Sports and won a chance to meet his celebrity crush in person.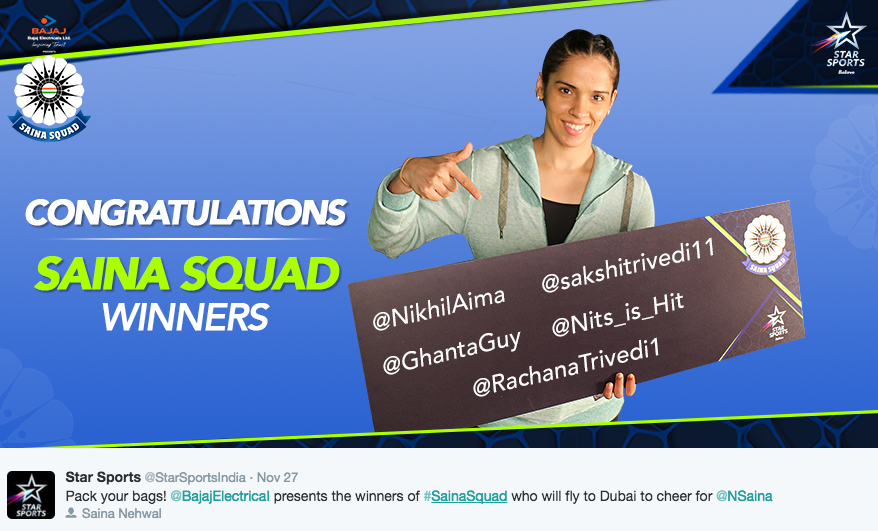 "This was the hard part because I was in the U.S. and actually had no clue about the contest at all. But thankfully I have good friends who told me about it. I participated while battling sleep in a different timezone."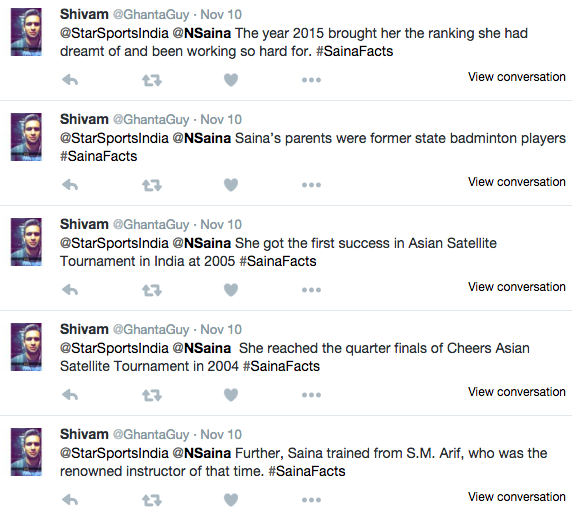 And that, kids, is the story of how Shivam Sharma met Saina Nehwal in Dubai on December 9 and had his wish come true.
"I was speechless. You can see that from the video I posted. She didn't know me from Twitter (thankfully) and it helped that she didn't think I was a stalker or something."
When asked about which celebrity he'd like to try meeting next, Sharma replied, "LOL nobody. Saina forever <3"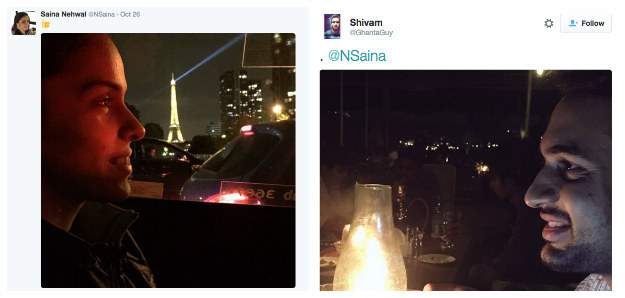 Follow BuzzFeed India on Facebook.