#BREAKING: Arnab Goswami Is Unnecessarily Aggressive Instead Of Calmly Conversing
As if anyone expected any better from his Reddit AMA.
The past few months have seen a welcome silence in homes across the country, as India's resident yeller-in-chief left Times Now to launch his own news channel, The Republic.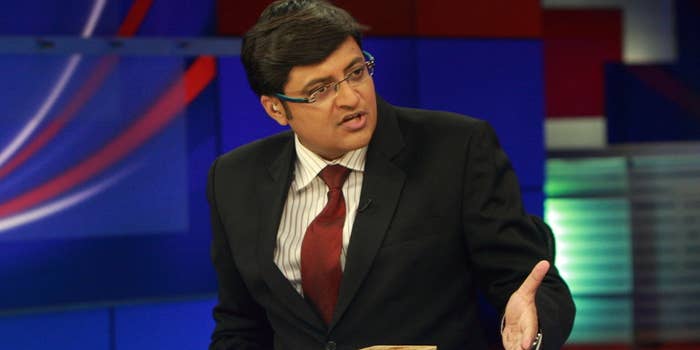 A couple of days ago, Goswami announced that he would be on Reddit India to host an AMA to promote his new venture.
You might think that time away from the studio might have mellowed Goswami out. But, as it turns out, you'd be very, very wrong.
The AMA started with a user asking Goswami about his quarrel with The Wire, to which he responded by calling them "a crumbling news site".

When asked about his bias towards a certain side of the political spectrum, he basically said, "Ya, so?"

When asked about left-leaning "liberal" English news media, Goswami painted them as an oppressive majority, despite running the most-watched English news channel in India for years.

Even though the AMA lasted just an hour, Goswami provided readers with plenty of material to get called out over.
Enjoy the peace and quiet while it lasts, folks. He's gonna be back inside your homes very soon.