The trailer for the Aamir Khan-starrer Dangal came out yesterday and pretty much went viral instantly.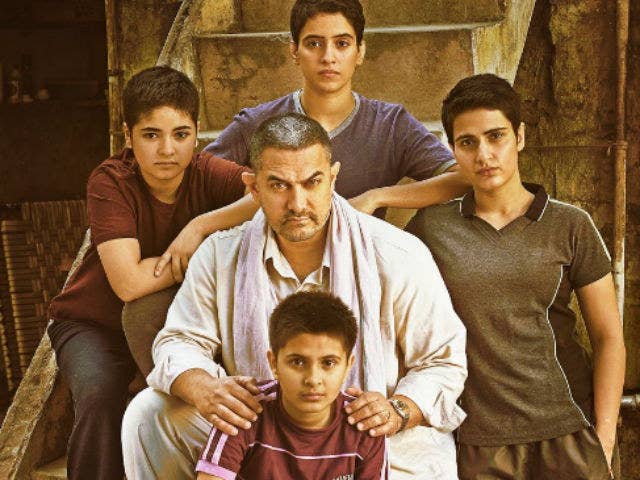 However, it's one scene in particular that has caught the internet's fancy – in which debutant Zaira Wasim's character proclaims "Ab dangal hoga" (Now it's time for a real fight.)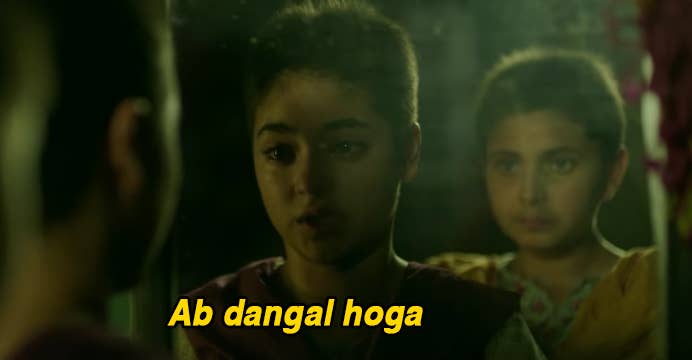 Twitter has gone all in to make the screenshot a legit meme. Please enjoy the fruits of their labour:
12.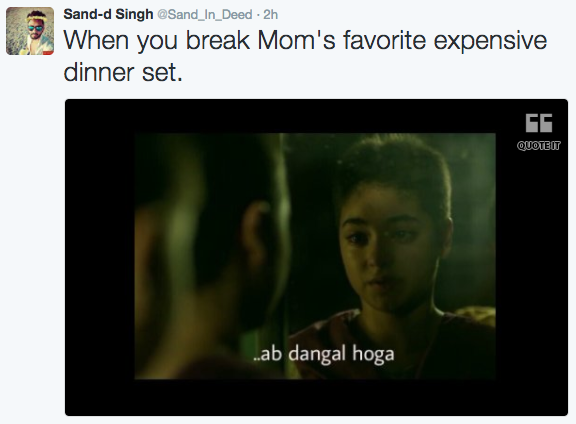 For those asking, Wasim herself has wholeheartedly approved the meme.