Abhay Deol Named And Shamed Almost Every Bollywood Star Who Endorses Fairness Creams
Shah Rukh Khan, Deepika Padukone, Shahid Kapoor, Sonam Kapoor – no one has been spared Deol's wrath.
The past few weeks have kickstarted an urgent conversation about racism and xenophobia in India, after a series of attacks on African students in Greater Noida.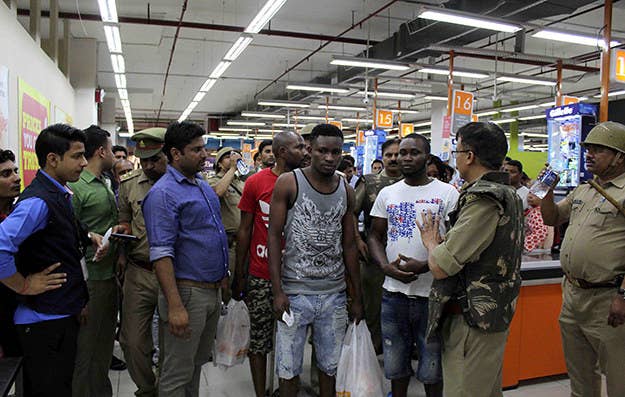 Part of the discourse has been India's obsession with fairness, and celebrities endorsing products that vilify dark skin as undesirable.

Even though they are at the heart of the issue, Bollywood has largely been silent about it, save for a few actors.
Enter Abhay Deol, who, earlier today, started a career-jeopardising crusade against his peers endorsing fairness creams.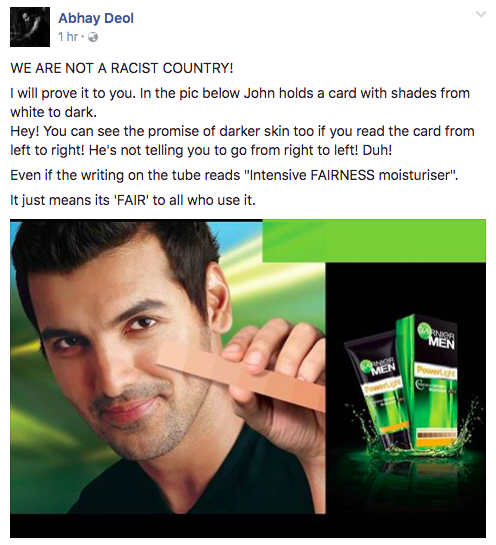 In a series of sarcastic Facebook posts, Deol started posting ads of products that perpetuate the appeal of "white beauty".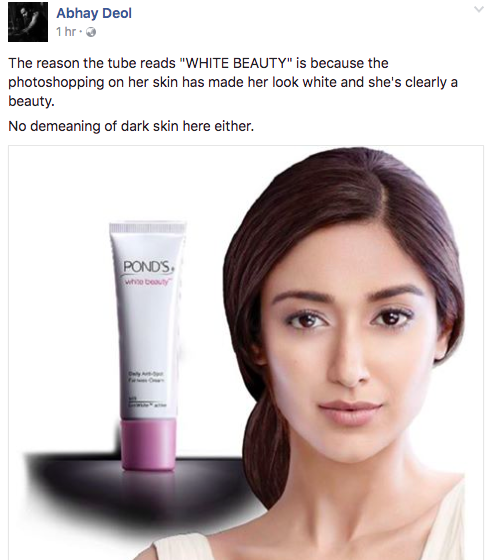 And, in doing so, he savagely called out all the celebrities putting their weight behind these brands.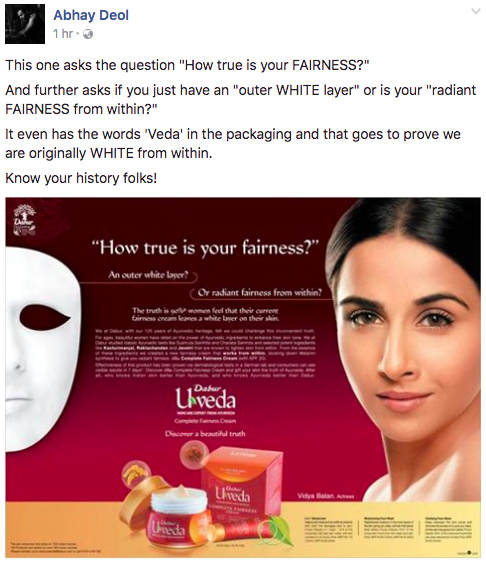 He even called out international brands for propagating harmful stereotypes in India...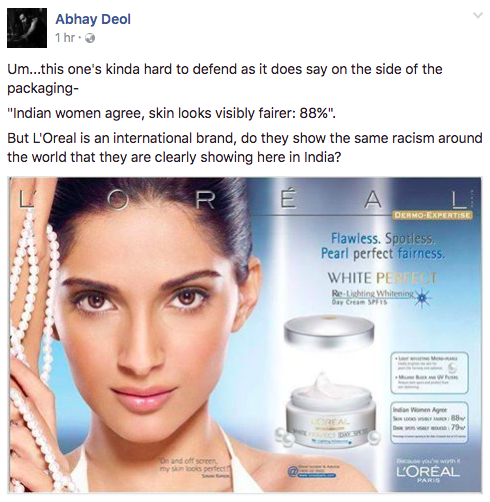 Deol ended by making his point crystal clear – if you want India's racism and xenophobia to go away, you have to start by reforming those around you...