On June 5, this ad for Lodha Luxuria Priva, a housing society in Thane, appeared in multiple newspapers across Mumbai.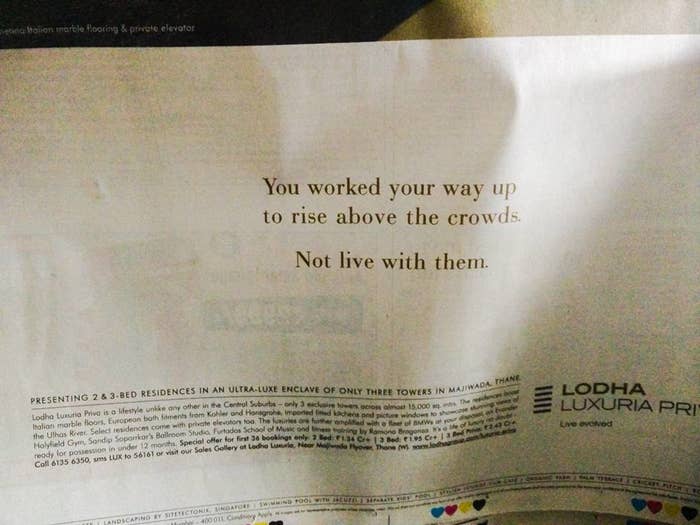 The ad was posted by disapproving users across Facebook and Twitter.
The ad has been universally condemned, although many have pointed out that it is just a reflection of Indian society today.
And others mentioned that the marketing guys were probably aware of the exact demographic they were going for.