Via ABC

Via ABC

Via TV Guide

Via TV Guide

Via Getty

Via Getty

Via Michael Loccisano/Getty

Via Michael Loccisano/Getty

With her pro partner Maksim Chmerkovskiy, she averaged a stunning 28.40 in Season 18!

Via ABC

Via WENN

Via WENN

Via John Angelillo/UPI

Via John Angelillo/UPI

Via Getty Images

Via Getty Images

Via Gage Skidmore

Via Gage Skidmore

Give him a little break: he did have to step in for his son, Romeo, after he dropped out of Season 2. Still, that total score of 8 points on his paso doble had to sting!

Via ABC

Via TV Guide

Via TV Guide

Via Jon Kopaloff/FilmMagic

Via Jon Kopaloff/FilmMagic

Via REX/Shutterstock

Via REX/Shutterstock

Via Just Jared Jr.

Via Just Jared Jr.

The younger Hough sibling was only 18 years old when she won her first Mirrorball Trophy with celeb partner Apolo Anton Ohno in Season 4!

Via ABC

Via Very Me Records/Cometmarket/Kobalt Label Services

Via Very Me Records/Cometmarket/Kobalt Label Services

Via Mercury/Virgin EMI/Island

Via Mercury/Virgin EMI/Island

Via Cherrytree/Interscope/A&M

Via Cherrytree/Interscope/A&M

Via David M. Benett/Getty Images

Via David M. Benett/Getty Images

Back in 1983, Mr. Tonioli was a backup dancer in Elton's hit single "I'm Still Standing" - sporting vivid orange pants!

Via Geffen/Rocket

First with Bindi Irwin and her partner Derek Hough in Season 21, and again with Laurie Hernandez and her partner Valentin Chmerkovskiy in Season 23!

Via ABC

It was the first time since Season 18 that only three judges were on the panel, with former pro Julianne Hough filling in!

Via ABC

Via ABC

Via ABC

Via Getty Images

Via Getty Images

Via Neil Visel

Via Neil Visel

Actress Cloris Leachman is the current oldest contestant to ever be on the show, competing with partner Corky Ballas in Season 7!

Via ABC

Via ABC

Via ABC

Not to say he hasn't won (twice!), but he's been runner-up 3 times: with Katherine Jenkins in Season 14, Sadie Robertson in Season 19, and Paige VanZant in Season 22!

Via ABC

Beat it, "Beat It" - make way for some other MJ hits! The tribute was performed by the pros of Season 9 months after the late pop singer's death.

Via ABC

Lopez played the role of Zach in his 2008 Broadway debut!

Via Paul Kolnik

Those stars are, in order: Sara Evans (Season 3), Misty May-Treanor (Season 7), Tom DeLay (Season 9), Dorothy Hamill (Season 16), Billy Dee Williams (Season 18), Kim Zolciak-Biermann and Tamar Braxton (Season 21).

Via ABC

Performed by Patti LaBelle, Amber Riley, and Lil' Kim - the show closed with the largest number of people dancing in the show's history as stars, pros, hosts, and judges were all out on the dance floor!

Via ABC
Only A True "Dancing With The Stars" Fan Can Get A Perfect Score On This Quiz
Bottom Of The Leaderboard
If you were a DWTS contestant, you'd definitely be in jeopardy! Maybe you just started watching this season, but you've definitely got a lot of catching up to do.

Low Scores From The Judges
As Len Goodman would say: "You came out and gave it your all", but unfortunately your all was not your best performance. Try again!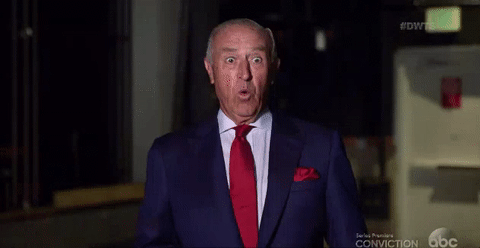 You kind of flew under the radar with this performance, but have no fear: there's always next week to impress the judges. Keep trying!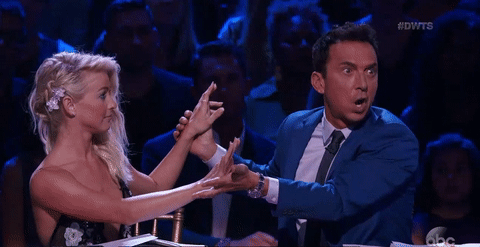 Good Scores From The Judges
You definitely know your stuff, and the judges would be impressed to see your improvement throughout the competition. Keep it up and you've got a ticket straight to the finals!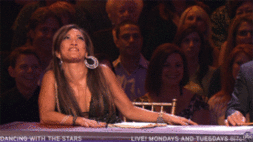 Are you sure you're not a pro? You got 10's across the board, and you're a shoe-in to win that Mirrorball!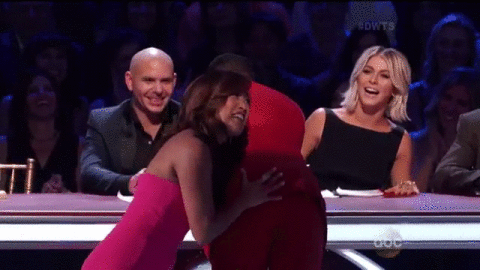 This post was created by a member of BuzzFeed Community, where anyone can post awesome lists and creations.
Learn more
or
post your buzz!