Pick a social media platform:

When you are in conflict with someone, you:

Passive-aggressively act like everything is fine

Stand my ground no matter what

Plot out a detailed revenge scheme

Make a snide comment (or 12)

Choose a "Gilmore Girls" cameo:

the CW/WB

Via the CW/WB

Via the CW/WB

Pick a positive trait of yours:

Pick a negative trait of yours:

Choose an iconic "Gilmore Girls" clothing item:

The CW/WB

Via The CW/WB

Via The CW/WB

Via The CW/WB

Via The CW/WB

Via The CW/WB

Rory's "reading is sexy" t- shirt

Via The CW/WB

Via The CW/WB

Jess' camouflage and puffy vest combo

Via The CW/WB

Via The CW/WB

Via The CW/WB

Via The CW/WB

Lorelei's rhinestone bandana

Via The CW/WB
Are You More Emily Or Richard Gilmore?
You are the queen of snark, and--let's be real--pretty much everything. You are a complete force to be reckoned with, therefore everyone knows not to get on your bad side. You're witty, calculated, and extremely fierce. Sure, some people may describe you as "manipulative" and "high strung", but isn't that all part of the charm?!
You are what they call "silent but deadly". At times, people may underestimate your cunning ingenuousness-- a mistake that could very well lead to someone's downfall. Everyone loves to have your company, and you're socially savvy, but you consider yourself an introvert at heart: in your prime with a book in one hand and cigar in the other.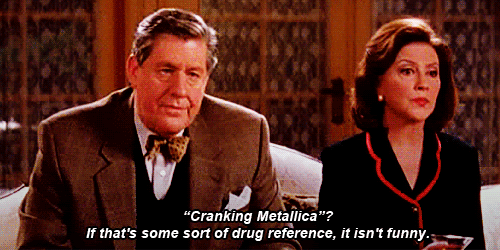 You get the best of both worlds! You are a powerful concoction of both Emily and Richard's qualities. You're charming, stubborn 99.9% of the time, and thrive when in a position of power. You're devious when necessary, and although emotions can be hard for you to show, you love deeply and intensely. Take immense pride in representing this illustrious pair!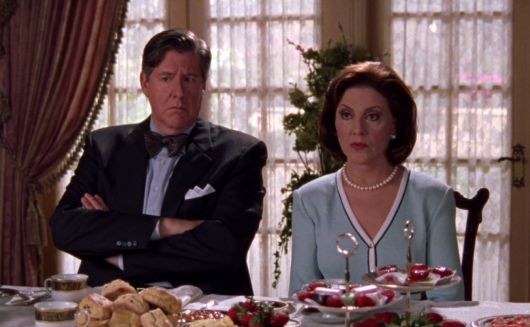 This post was created by a member of BuzzFeed Community, where anyone can post awesome lists and creations.
Learn more
or
post your buzz!