Getty

Via Getty

Via Getty

Via Getty

Via Getty

Via Getty

Via Getty

Via Getty

Via Getty

Via Getty

Via Getty

Via Getty

Via Getty

Getty

Via Getty

Via Getty

Via Getty

Via Getty

Via Getty

Via Getty

Via Getty

Via Getty

Getty

Via Getty

Via Getty

Via Getty

Via Getty

Via txcherokeerose.com

Getty

Via truvelle.com

Via davidsbridal.com

Via annakara.com

Via stonefoxbride.com

Via davidsbridal.com

Getty

Via Getty

Via Getty

Via Getty

Via Getty

Via Getty

Via Getty

Via Getty

Via Getty

Via Getty

Via Getty

Via Getty

Via Getty

Getty

Via us.asos.com

Via us.asos.com

Via weddingtonway.com

Getty

Via catbirdnyc.com

Via helzberg.com

Via brilliantearth.com

Getty

Getty

Via Getty

Via Getty

Via Getty

Via Getty

Via Getty

Via Getty

Via Getty

Via Getty

Via Getty

Via Getty

Via Getty

Via Getty
Design Your Dream Wedding And We'll Tell You Where To Honeymoon
You're a romantic who's always dreamed of honeymooning France, so this storybook town in the French Alps is perfect for you. The two of you can sail Annecy Lake and wander through the town's cobblestone streets before consuming copious amounts of wine and cheese. It'll feel like the perfect storybook ending, except it's actually just the beginning…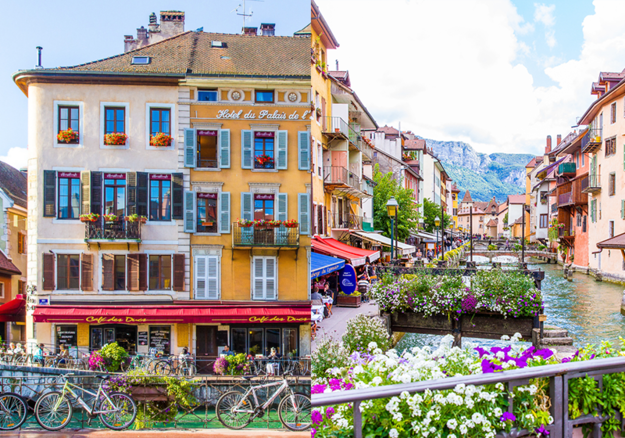 You love art and your bae loves nature. There aren't many destinations that can please you both, but this quirky little town in West Texas may be the one. You can camp out in a kitschy safari tent and spend your days admiring the town's impressive collection of modern art. At night you can go stargazing in Big Bend National Park, where witnessing the magnitude of the universe might get you a little emotional, in a good way.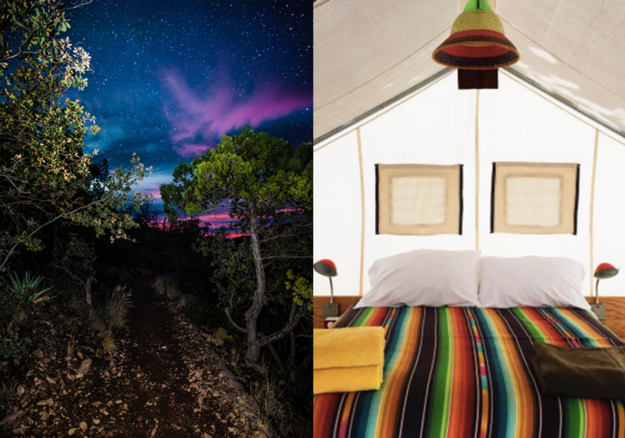 You got:

Nova Scotia & Prince Edward Island
You and your partner enjoy the outdoors and staying active, and you want your honeymoon to reflect that. Scandinavia could be a good fit, but TBH it's also kind of expensive. Instead consider the Canadian province of Nova Scotia. You can stroll through the charming port town of Lunenburg, and dine on fresh caught lobster. Afterwards you can head over to Prince Edward Island for some scenic hiking and kayaking. Your honeymoon would be lit AF.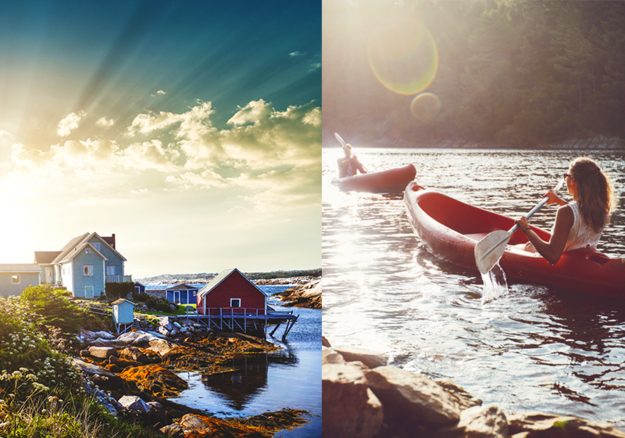 You got:

A Roadtrip Through The Scottish Highlands
You've been eyeing a trip to London, but a recent Outlander marathon got you thinking... why not Scotland? You could start in Edinburgh, rent a tiny car and make your way to the highlands. The two of you can explore romantic castle ruins by day and spend your nights cozied up by the fireplace at one of the taverns you'll encounter on your route. You may get stuck on the road behind some sheep, but it'll make for one of the many great photo ops on your trip.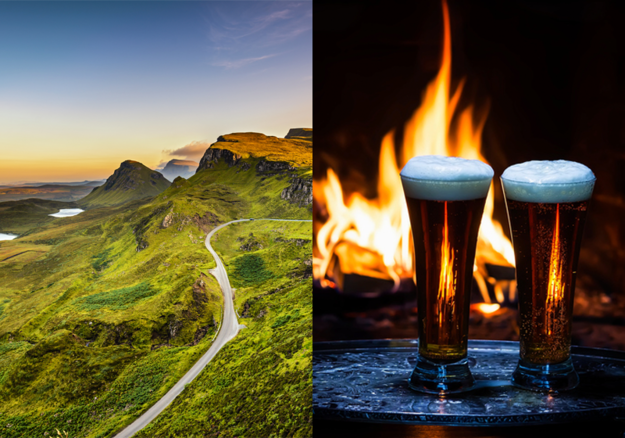 You got:

Lake Bled, Slovenia
As a foodie, Italy has always been at the top of your list. But it's a bit expensive and before you could even say "Croatia," Game of Thrones happened. Instead consider the country nestled in between the two, Slovenia. It would be like living in a grown-up fairy tale. You two can stay in a romantic treehouse, take in the views at Lake Bled, dine on coastal cuisine and get tipsy on copper colored wine. Honestly, the whole thing would be super cute.
You got:

Lake Atitlán, Guatemala
You've been dreaming about a tropical honeymoon, maybe in Hawaii or a Caribbean island. But consider Guatemala, where you can stay in an affordable but luxurious eco-lodge on the edge of Lake Atitlán. During the day you can go volcano boarding and visit the ruins of an ancient Mayan city. At night you can feast on savory grilled meats before ending the day with a couple's massage back at your hotel. It would be pretty much perfect.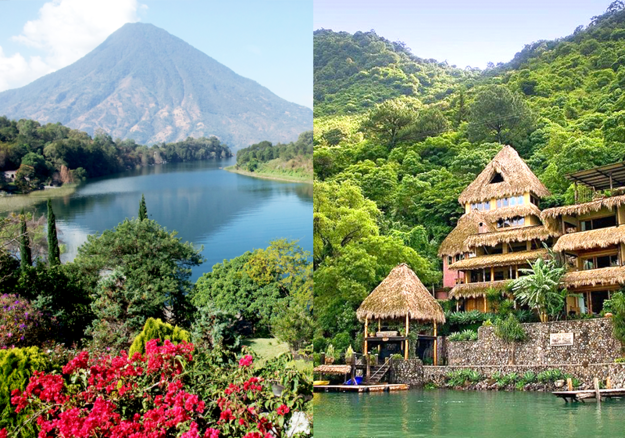 You got:

Luang Prabang, Laos
Thailand and Bali are at the top of your honeymoon Pinterest board, but you also want to go somewhere a little more chill and affordable, with less foot traffic. Laos can provide you the perfect mix of luxury and adventure. The two of you can tour well preserved temples, chase waterfalls, and eat street food at the local night market before tucking into your own private bungalow at an elegant eco-resort. It'll be the perfect start to your new adventure together.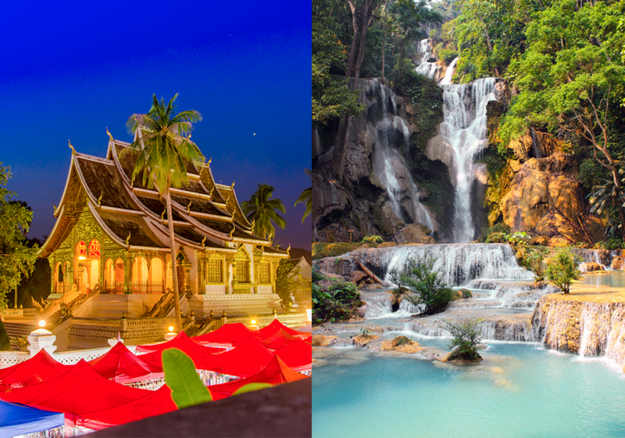 You and your bae are city folk who love tall buildings and busy streets. You may be dreaming of a cosmopolitan honeymoon in Tokyo, but consider how much more affordable and fun Taiwan could be. You can chow down on scallion pancakes, beef noodle soup, and bubble tea from street vendors, followed by hiking up Elephant Mountain to burn it all off. Over the weekend you can soak in the nearby hot springs and think about how lucky you are to experience this all with your best friend.