There should be a law about this because I'm a crab lover and I'M FED UP!
When a menu (usually always a pricey one) says the dish has crab, and since crab is a seafood from the heavens, your mouth waters so, you order it then, the waitress puts this plate of lies down on the table: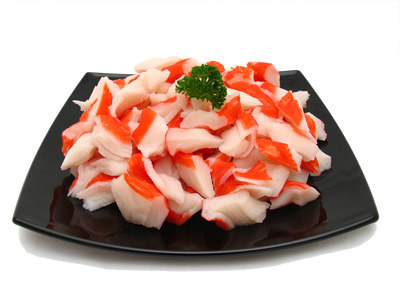 which comes from this... (so appetizing yum)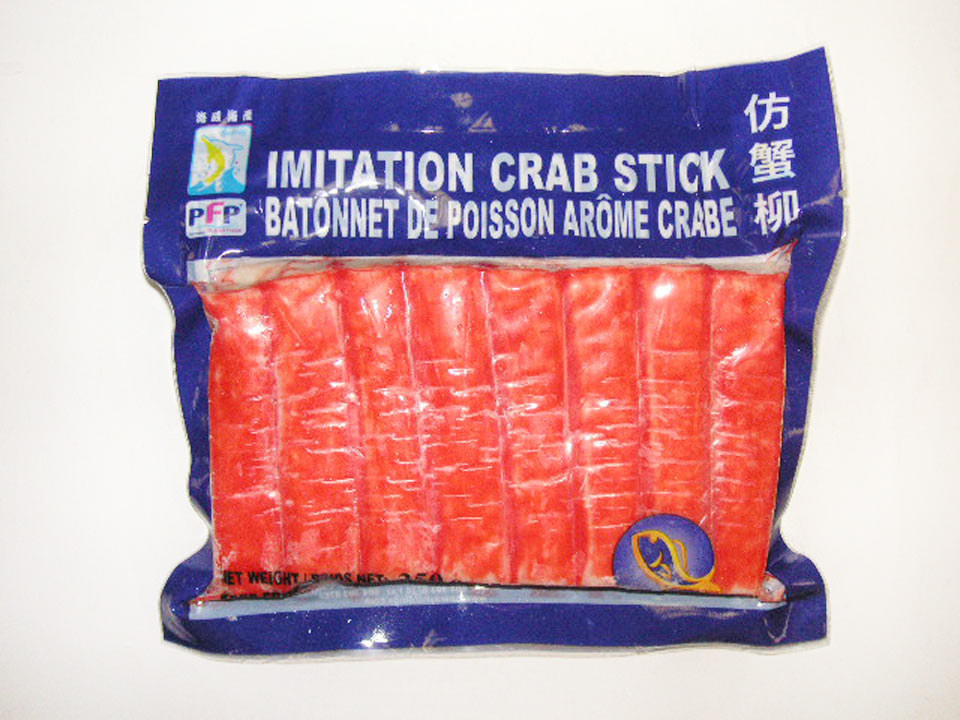 Here is the ingredient list for a fake crab product:
Alaska Pollock, Water, Egg Whites, Wheat Starch, Sugar, Corn Starch, Sorbitol, Contains 2% or Less of the Following: King Crab Meat, Natural and Artificial Flavor, Extracts of Crab, Oyster, Scallop, Lobster and Fish (Salmon, Anchovy, Bonito, Cutlassfish), Refined Fish Oil (Adds a Trivial Amount of Fat) (Anchovy, Sardine), Rice Wine (Rice, Water, Koji, Yeast, Salt), Sea Salt, Modified Tapioca Starch, Carrageenan, Yam Flour, Hydrolyzed Soy, Corn, and Wheat Proteins, Potassium Chloride, Disodium Inosinate and Guanylate, Sodium Pyrophosphate, Carmine, Paprika.
Most Imitation Crab is packed with MSG. No Bueno.
It is made from left over pieces of a variety of seafood like the ones listed above, it gets processed into a huge white block then died red or orange and shaved off.
Or made into a huge rope and cut.
So when you want to treat yourself and spend your hard earned money at a dining establishment why is it okay for them to lie about what meat they are giving you?
If the menu says crab, I believe I am ordering 100% crab not less than 2% with a dozen other ingredients added...
We live in the USA and I believe we deserve higher food standards
especially when restaurants are charging top dollar for this crap and flat out lying to customers hoping they don't notice
Turns out, all the owners of the restaurants that do the cheap swap of imitation crab are really a certain krab themselves...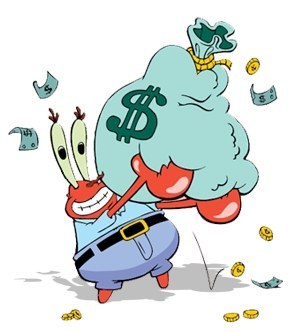 This post was created by a member of BuzzFeed Community, where anyone can post awesome lists and creations.
Learn more
or
post your buzz!