19 Times "Friends" Gave The Best Goddamn Life Lessons
Love like a lobster, get off the plane, and always be there for your friends.
1.
Every relationship has its ups and downs.
2.
A healthy relationship is all about giving and receiving in equal measure.
3.
When you care about someone, you'll do whatever it takes to help them out.
4.
The road to true love doesn't run straight.
5.
But when it's right, love finds a way.
6.
Falling in love with a friend isn't always smooth sailing.
7.
But when your relationship is founded on a strong friendship, you can get through anything.
8.
Because friendship is probably the best kind of love there is.
9.
And family bonds are the most weird and wonderful attachments you can have.
10.
When you really like someone, you won't care about looking silly to impress them.
11.
Communication can make or break your relationship.
12.
And honesty is the best policy.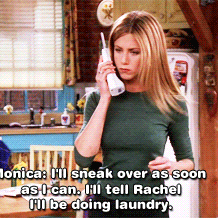 Chandler and Monica hid their relationship because they were afraid of how the gang would react if they found out the truth, which made things complicated when everyone DID find out and felt deceived. In the end, the truth wasn't so horrible at all. Apart from a slight outburst from Ross, the gang couldn't have been happier for the new couple, so they had nothing to worry about! It goes to show that the people who matter will accept you for your choices and be happy if you're happy, but nobody likes being lied to!
13.
You have to take care of yourself, even if it means letting go of someone you love.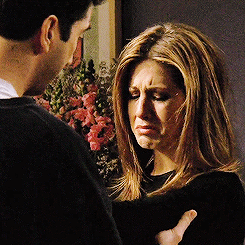 When you break up with someone, it doesn't necessarily mean that you don't love them anymore. Rachel still loved Ross when they broke up, but she couldn't stay with him knowing that he had slept with someone else, as it was just too painful for her to handle.
14.
But going through heartbreak will make you wiser and stronger.
15.
Some of the most incredible acts of love are hard af.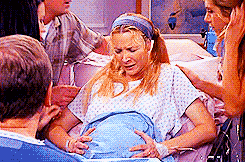 Phoebe gave her half-brother Frank Jr. and his wife Alice the most beautiful gift in the world by being the surrogate for their three babies. Even though she felt strongly about helping her family, it was heartbreaking for her to say goodbye to the triplets.
Love demands a certain amount of selflessness, and nobody exemplifies that more than Phoebe, who had the biggest heart of the group.
16.
Love forces you to face your fears.
17.
Love doesn't have to make sense to be right.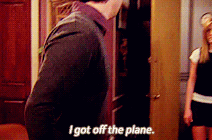 When it comes to matters of the heart, logic goes out the window. They may have experienced a hell of a lot together and apart, but in the end Ross and Rachel were always each other's lobsters.
You can't deny when you feel a connection with someone, even if it is hard to explain. Ross and Rachel are very different people, but somehow the idea of them together makes complete sense. They may not agree on a lot, but one thing's for sure – Ross and Rachel are meant to be!
18.
It's important to find a partner who loves you completely for who you are.
19.
But it's most important to find friends who love you for exactly who you are.