This is Aaron Carter.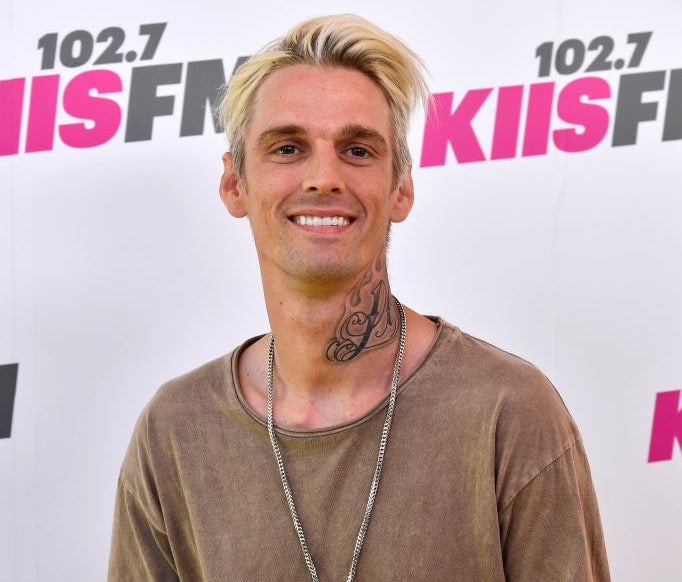 Last week, Aaron opened up to his fans and the world about his bisexuality.
Just a few days later, Aaron and his girlfriend Madison Parker, announced that they had broken up.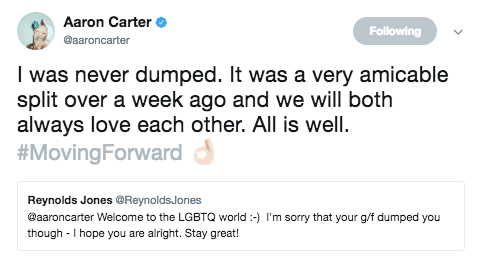 Well that's enough exposition. This guy is single, so you know what's next: photo time!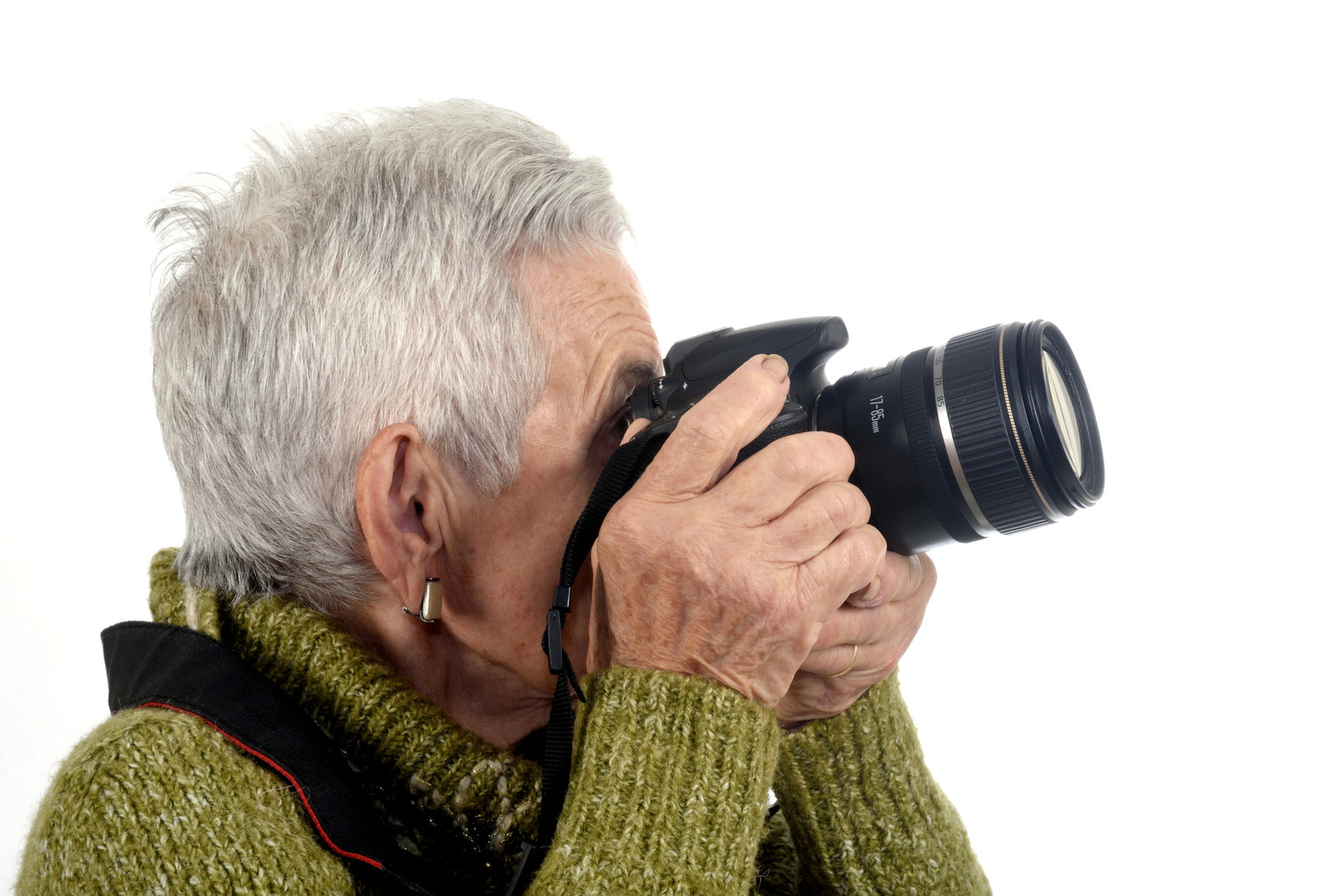 Here he is bringing back the iPad selfie. King of comebacks.
Here he is with a content pupper, because he has good character. Why else would the dog sleep with him?