1.
This lovely exchange between Lizzie McGuire and Kate Saunders.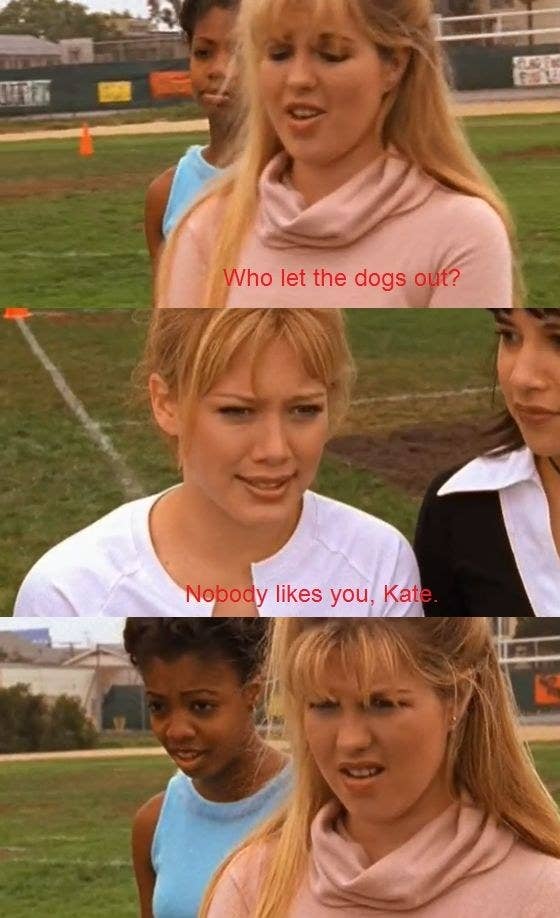 4.
Every time Azula dragged Zuko or a member of the Gaang.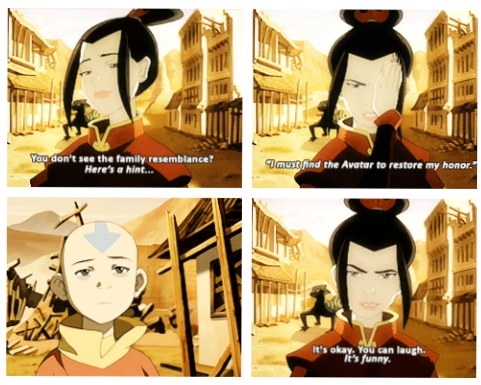 7.
Lizzie and Isabella ending Paolo's career in front of all of Rome.
9.
Anything that involved Muffy Crosswire. Ever.
10.
Courtney and Miranda's friendship in As Told by Ginger.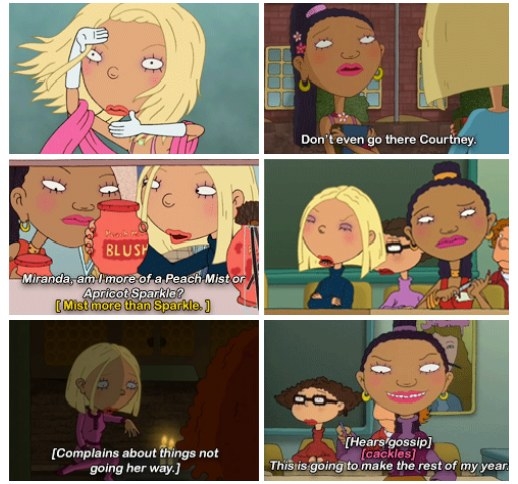 11.
Sharpay and Ryan bopping to the top.
12.
The sass that Zoey gave at PCA.
13.
Every iconic fight between Kim Possible and Shego.
14.
The constant shade thrown in The Proud Family.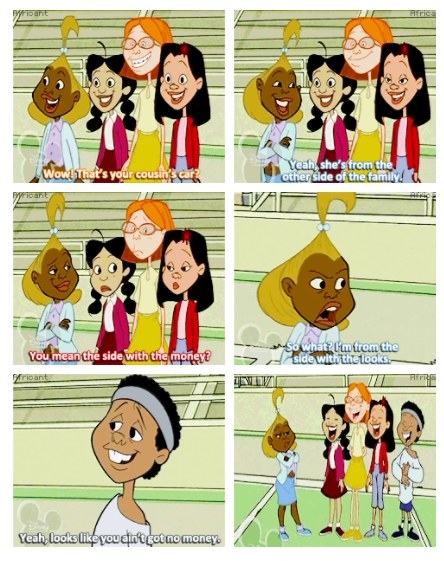 15.
When Miss Rhonda Wellington Lloyd became Queen of the Geeks.
16.
And finally, Raven dragging that body-shaming magazine editor.