On Christmas Eve, at 5:45pm in Los Angeles, John DeMartini was walking home from the grocery store with the final ingredients he needed to prepare his chicken enchilada Christmas dinner.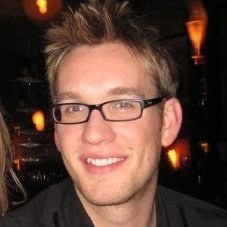 John was less than two blocks from his apartment when he was quickly approached by a man who suddenly sprayed him in the face with a can of Raid, while shouting, "This is my street!" John ducked down, using his arm to shield his face from the chemical onslaught. The attacker began hitting and beating John with his fists, then quickly ran off. John was in shock and didn't even realize he had already been stabbed multiple times in the left and right torso and right upper arm. He knelt down on the ground, looking for his glasses which had been knocked off his face during the attack. At this point the attacker returned while John was on the ground and stabbed him in the neck with a six inch kitchen knife, severing his jugular vein and piercing his windpipe. The attacker ran off again. Blood was everywhere.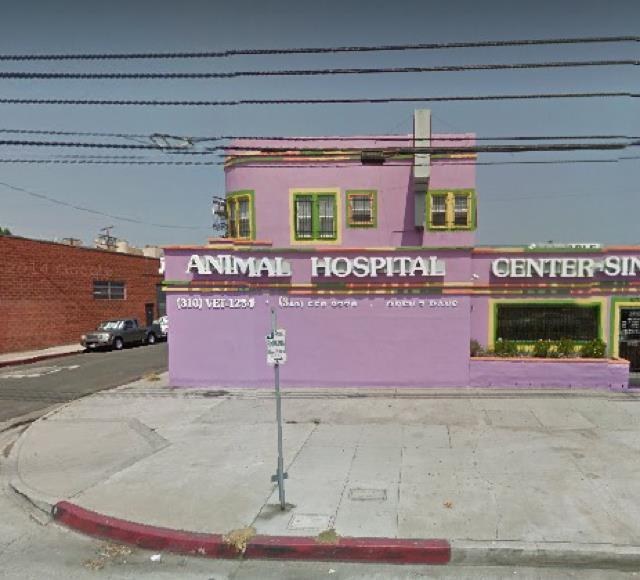 John was in a panic and stumbled down the sidewalk of Venice Blvd., a usually busy, but now quiet street. A few motorists swerved to a stop and began to assist John. Technicians from a nearby Animal Hospital emerged after hearing the commotion.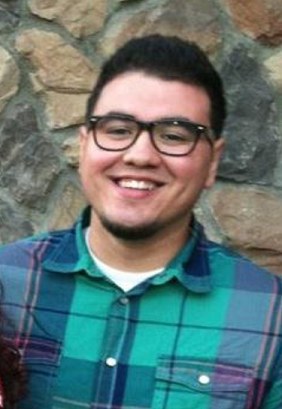 One of them, James Aguilar, knew exactly what to do - he stuck his knuckles inside John's neck and applied direct pressure to the jugular vein, staunching the blood loss until the ambulance could arrive. Thanks to James and his quick thinking, John did not bleed out on the street on Christmas Eve.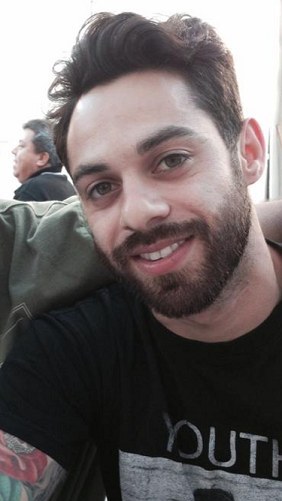 Another technician, Josh Barba, ran after the attacker, a local transient who had been harassing and threatening people in the neighborhood. Josh detained the attacker until police could arrive. Thanks to Josh's quick actions, the attacker was captured, removed from the streets, and has been formally charged with attempted murder and assault with a deadly weapon.
During the incident another employee of the animal hospital took John's phone and began calling his recent contacts and favorites, immediately notifying John's mother before the ambulance even arrived. John was transported to Ronald Reagan UCLA Medical Center where a team of over 40 surgeons, doctors, and nurses worked on his critical wounds for six hours into the night. They performed a surgical tracheotomy to assist John in breathing.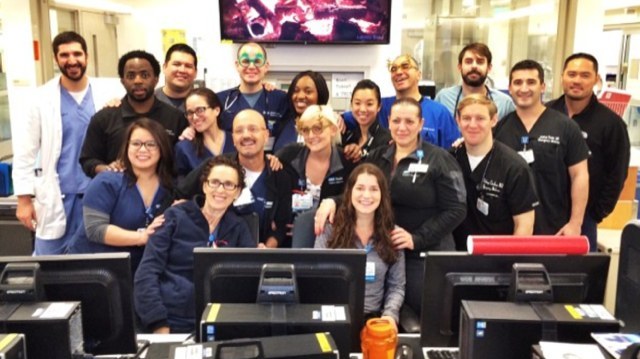 Over the next few days, love and support from John's family and friends began to flow in from all over the world. Doctors and nurses in the ICU started calling John "the Christmas Miracle" in response to his amazing recovery from the stab wounds. An expected hospital stay of 3-6 weeks was quickly reduced to 1 week, and ultimately John was discharged into the care of his family and friends on the 6th day of Christmas.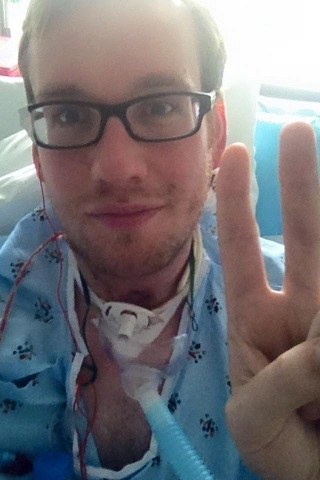 The first thing John wanted to do after being released from the hospital was to meet the heroic men who played such a significant role in saving his life. So, the very next day John returned to the Animal Hospital to meet and thank Josh and James.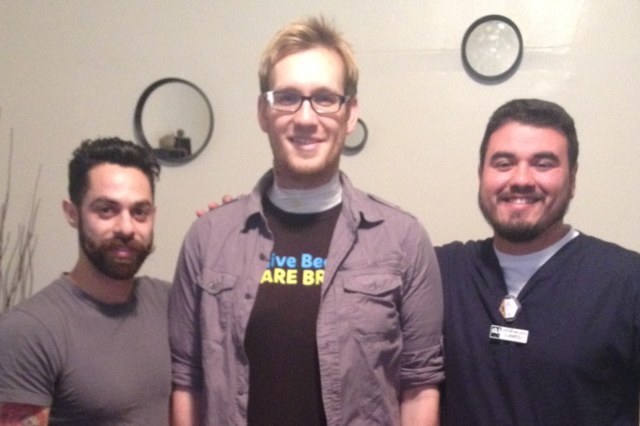 Although John was in the wrong place at the wrong time, Josh and James say they were in the right place at the right time. The reunion was jovial and emotional.
John and all of his friends and family are forever thankful and eternally indebted to the Good Samaritans and medical miracle workers who gave up their own Christmas with their family and friends to save the life of a stranger.
A medical expense and recovery fund has been set up for John at youcaring.com, to ensure his complete physical and psychological recovery from this trauma. Those with holiday cash to spare can contribute to the fund at: http://www.youcaring.com/medical-fundraiser/john-demartini-medical-recovery-fund/283278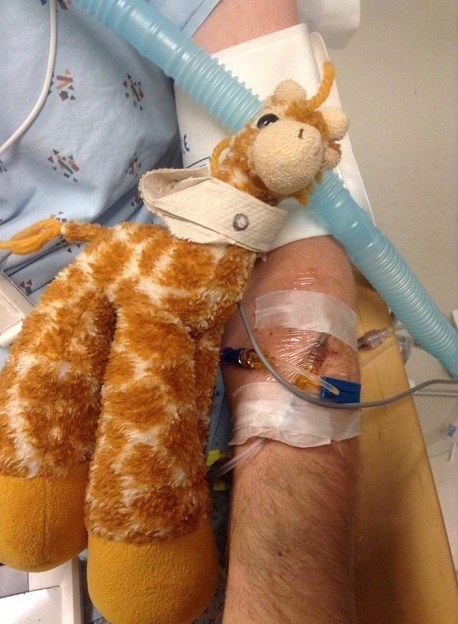 Terrance the giraffe also had a tracheotomy in solidarity with John. They are waiting to have their bandages removed together in the near future. Both are expected to make a full recovery.
#PayItFoward
This post was created by a member of BuzzFeed Community, where anyone can post awesome lists and creations.
Learn more
or
post your buzz!