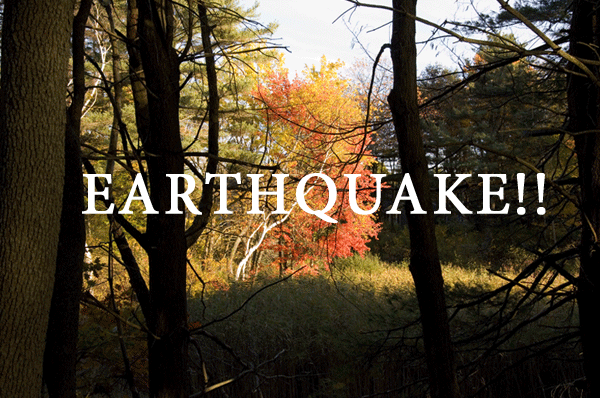 1. OMG
2. OMG OMG OMG OMG OMG OMG
3. WHAT IS HAPPENING?
4. EARTHQUAKE!?!?!!!
5. I'M GOING TO DIE.
6. OKAY CALM DOWN
7. What do I do?
8. Get under the table?
9. Triangle of Life?
10. No, that's not real.
11. Get in a door frame?
12. Okay, I'm in a door frame.
13. How is this door frame going to save me?
14. I'm going to die in this door frame.
15. Is this the big one?
FIVE SECONDS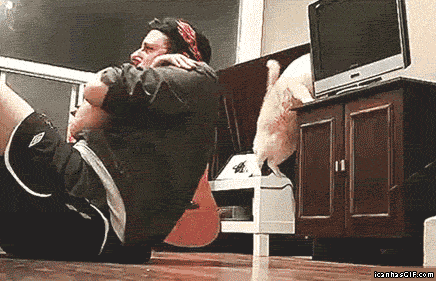 16. Why is it still shaking?
17. THINGS ARE FALLING
18. OH NO MY TV IT'S NOT BOLTED TO THE WALL
19. It was time for a new one anyway.
20. Should I run outside?
21. No, that's when the building will collapse on me.
22. Can I leap from this door frame and get under the table before --
23. AHHH FALLING BOOK SHELF
24. OH NO THE POWER JUST WENT OUT
25. Where are my flashlights?
26. I'll never make it to them alive.
27. Stop shaking please.
28. Lord Jesus Mother of Christ Moses Abraham Lincoln Joseph Mary
29. DEAR GOD LET IT END
TEN SECONDS
30. Why is it still shaking?
31. OH NO WHAT WAS THAT NOISE
32. NOT MY WINE
33. What a mess!
34. Well, Grandma just fell off the wall.
35. Gotta get a new frame for Grandma.
36. Please stop shaking. PLEASE.
FIFTEEN SECONDS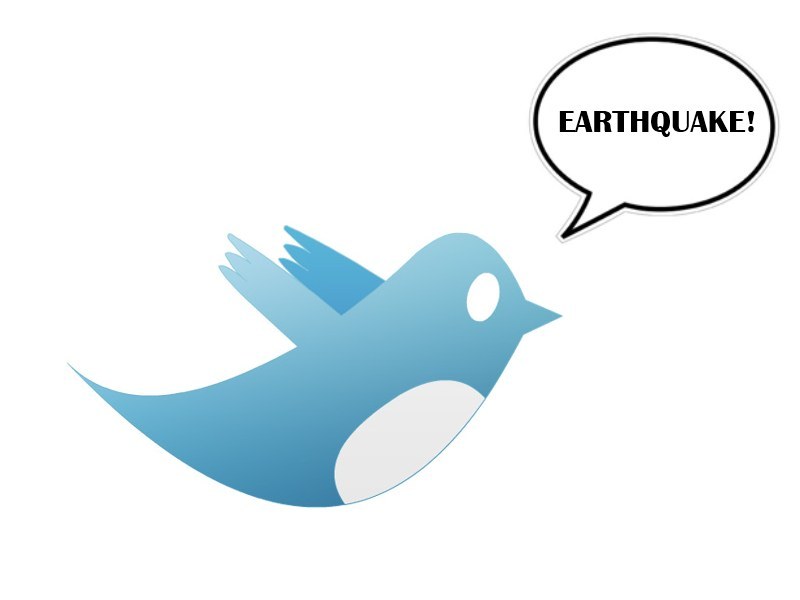 37. It's at least above 5.0.
38. Or it must be right under my house.
39. Am I still alive?
40. This has been going on for AT LEAST 2 minutes now.
41. Maybe I'll see what everyone is saying on Twitter.
42. I need to tweet about this earthquake.
43. @world OMG EARTHQUAKE!!!
44. Time to check USGS.
45. Nothing up yet. REFRESH.
TWENTY-FIVE SECONDS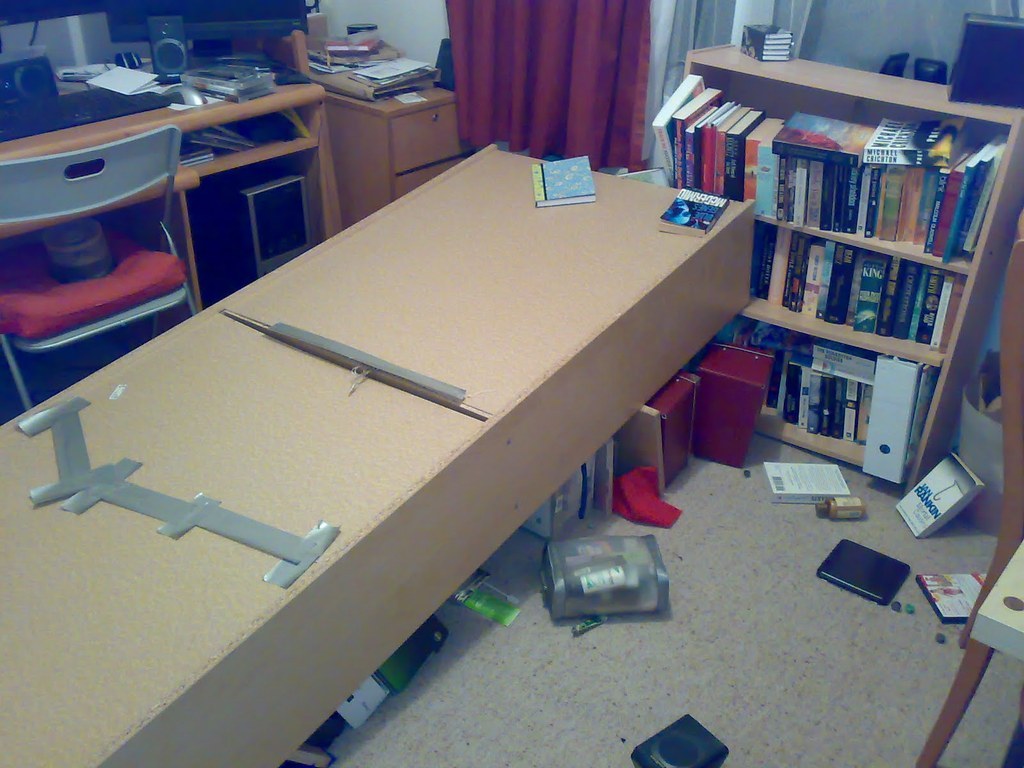 46. This IS the big one, isn't it?
47. We're probably sinking into the ocean right now.
48. OMG is there going to be a tsunami?
49. Should I get to higher ground?
50. I hope my canned food is still good.
51. Do I have any bottled water?
52. I should have made an earthquake survival kit.
53. What if they red tag my home? Where will I go?
54. I'm getting dizzy.
55. Gas leak?
THIRTY SECONDS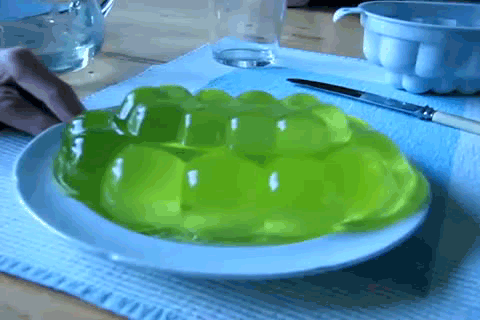 56. Okay, it's a slow rolling motion now.
57. I think I can emerge from this door frame.
58. Must watch out for glass from the broken wine bottle.
59. @world IS EVERYONE OKAY?
60. Time to check USGS again.
61. What? Just a 4.1? That can't be right.
62. USGS is wrong. This was TOTALLY the big one.
63. Ugh, this mess.
64. I'm calling a Merry Maid tomorrow.
ONE HOUR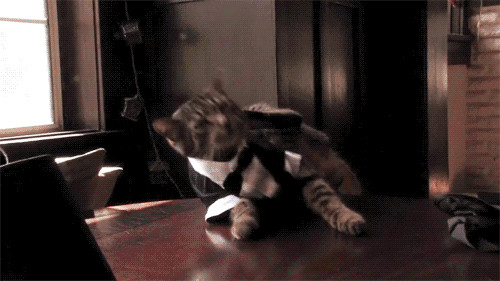 65. OMG AN AFTERSHOCK
66. BODY GET UNDER DESK NOW
ONE DAY LATER
67. Why is it still shaking?
THREE DAYS LATER
68. Why is it still shaking?
ONE WEEK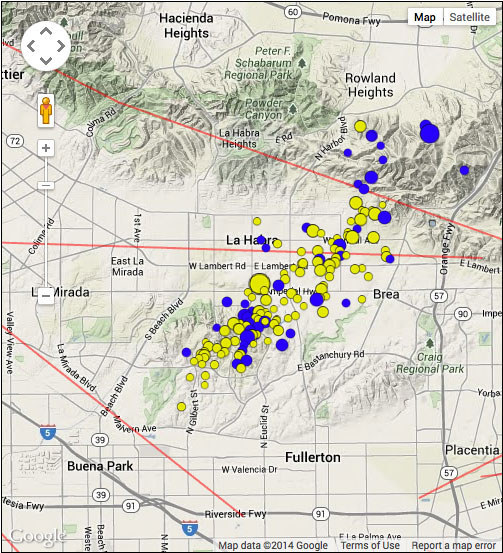 69. ANOTHER ONE? Seriously.
70. Over it.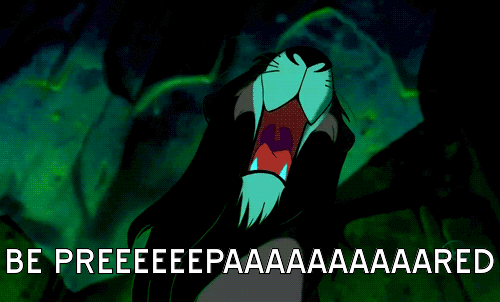 This post was created by a member of BuzzFeed Community, where anyone can post awesome lists and creations.
Learn more
or
post your buzz!