Any true Office fan knows that the episode "Stress Relief" is nothing less than ICONIC. The image of Dwight wearing the CPR dummy's flayed plastic skin as a mask has left an indelible, albeit disturbing, mark on our souls.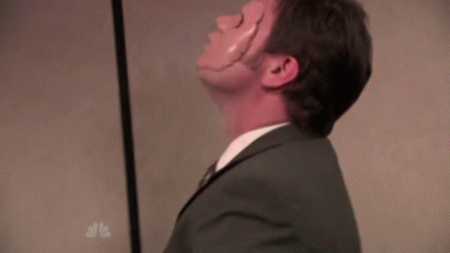 A 21-year-old Arizona man (read: HERO and NATIONAL TREASURE) is perhaps the truest Office fan. Like us, he too hasn't been able to shake the image of Dwight's grisly visage from "Stress Relief." It left such an impression on him that he cited the episode when saving an unconscious woman's life.
I repeat, this man is a HERO.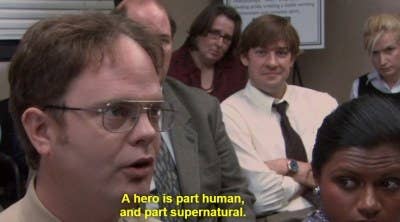 According to the Arizona Daily Star, when Cross Scott spotted the woman's car rolling off the road, he noticed she was unconscious and smashed her car window with a rock to gain access.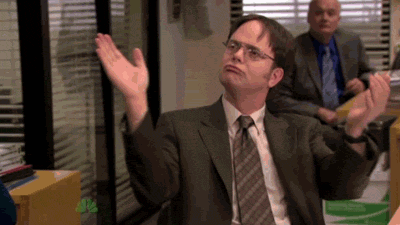 He knew she needed to be resuscitated and that's when he began to panic, claiming he had never had formal CPR training before nor had he ever performed CPR.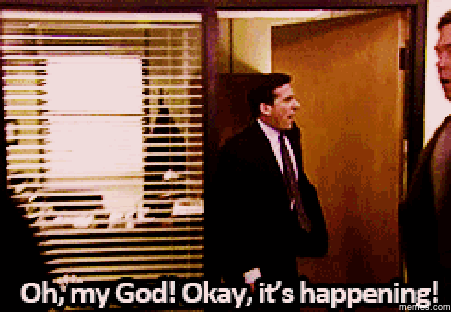 Luckily, Scott is a devotee of The Office. In "Stress Relief," Michael does chest compressions on a CPR dummy to the beat of "Stayin' Alive." Scott acted fast and repeated what he had seen on the show.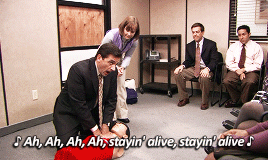 What began as a terrifying ordeal concluded with a happy ending. The woman began breathing again and was assisted by paramedics who arrived shortly after Scott performed CPR.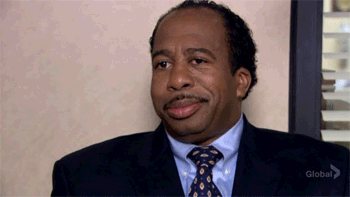 Paramedics stated that without Scott's quick thinking the woman might not have lived. One could also argue that The Office played a crucial role in saving her life.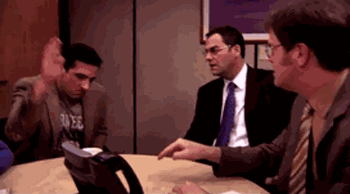 Fans took to Twitter to praise both Scotts: real-life hero Cross Scott and Michael Scott, forever hero of the show.
So, what have we learned? First and foremost, Cross Scott is a TRUE AMERICAN HERO. Thank you, Cross, for existing. And for watching The Office.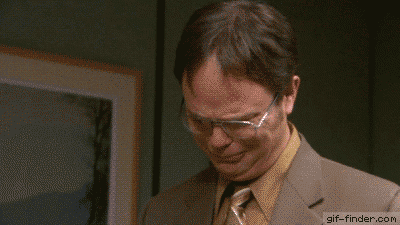 Secondly, everyone should learn how to perform CPR. In addition to watching The Office, click here for educational resources available from the American Heart Association.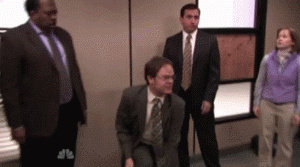 And last but certainly not least: THE OFFICE SAVES LIVES, PEOPLE!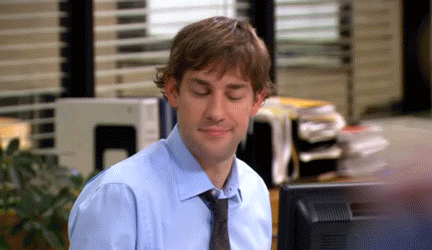 Here's to all the heroes out there