Caroline Calloway is a noted Instagram influencer, boasting over 800K followers. But she is best known for what would've been a $500K book deal.
Despite the incomplete memoir, she stuck with social media and amassed a sizable following. She became well-known in the Instagram influencer community and charged fans $165 per ticket for a 2019 US tour.
Above all else, Calloway's seminar was billed as an educational experience designed to help fans build their own following.
In December 2018, Scottish writer Kayleigh Donaldson began chronicling Calloway's tour progress on Twitter. What followed, for the next month, can only be described as wild ride.
Calloway also sought photographers and videographers who were willing to cover her event for free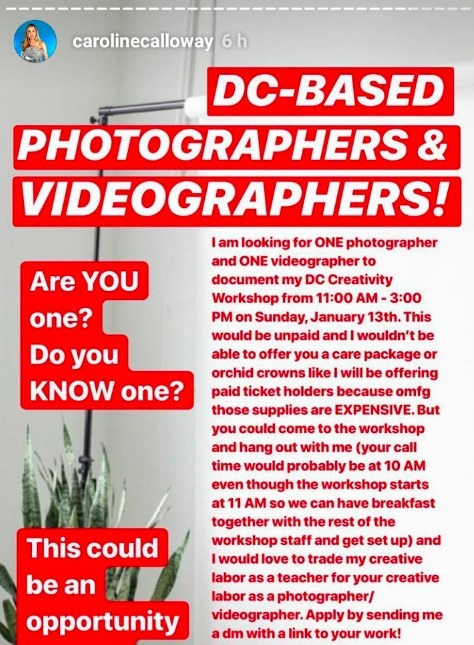 Speaking of supplies, we need to talk about the 1200 mason jars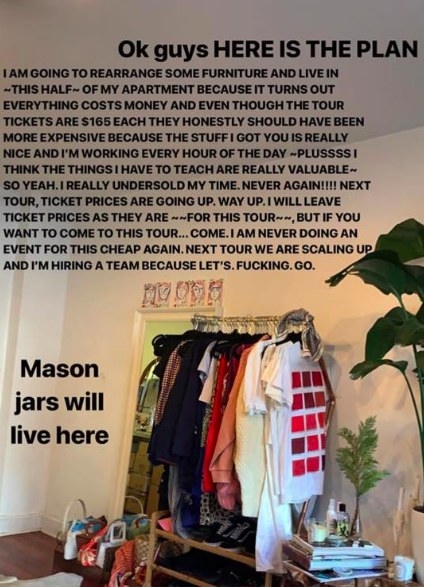 "If you are coming to this event for the salad and expecting a corporate level of event planning I will refund you," Calloway said.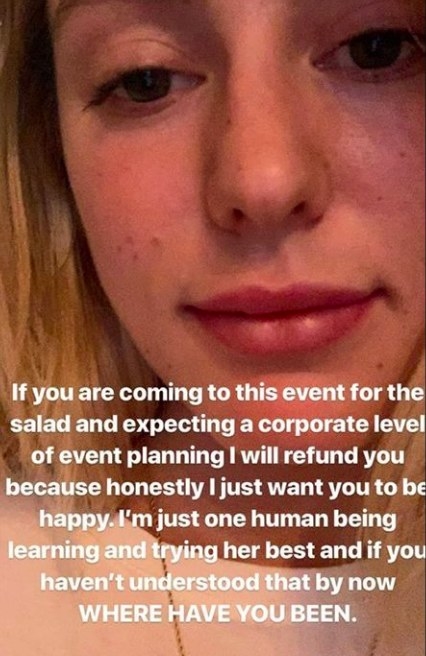 Next, Calloway cancelled her events in Boston, Philadelphia, Denver and Portland.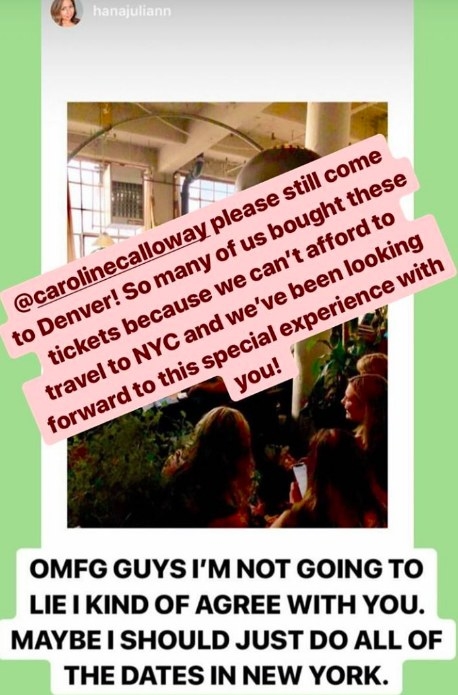 Calloway followed through on her DC event despite a snowstorm, but attendees were ultimately disappointed.
The salad, however, was the undisputed star of the show
However, good salad wasn't enough to save the tour. On January 14, Calloway cancelled all tour dates and deleted most of her posts from Instagram.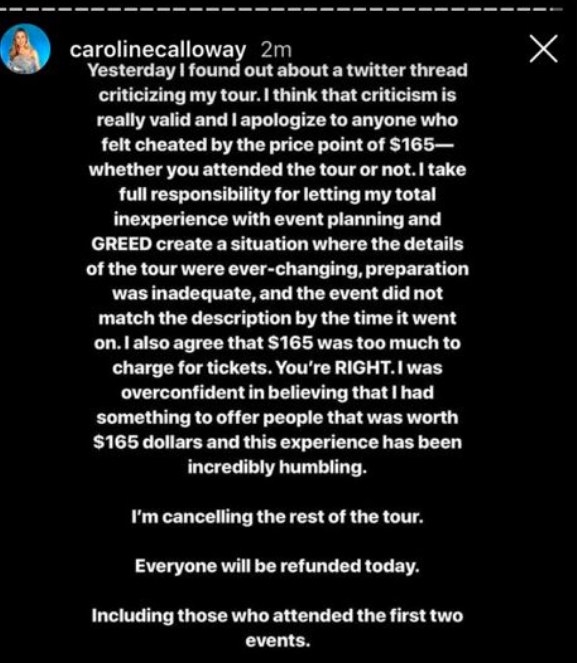 Calloway isn't the first influencer to come under fire for not delivering on an ambitious event. In 2018, influencer Aggie Lal charged $500 for a botched "master class."
"I was overconfident in believing that I had something to offer people that was worth $165 dollars and this experience has been incredibly humbling," Calloway admitted.
For more on Caroline Calloway's tour, check out Kayleigh Donaldson's piece here.