14 Of The Best Tablets For Keeping Kids Entertained (And Maybe Giving You Some Much-Needed Quiet Time)
Not just another screen, these tablets will actually teach your kids a thing or two.
We hope you love the products we recommend! All of them were independently selected by our editors. Just so you know, BuzzFeed may collect a share of sales or other compensation from the links on this page if you decide to shop from them. Oh, and FYI — prices are accurate and items in stock as of time of publication.
1.
An Amazon Fire HD Kids Pro with the power to make the constant lament of "I'm bored" disappear. Want your child to spend more time reading and less time playing games? You can do that through parental controls, which include time limits.
2.
A portable kids' tablet for avoiding a dreaded case of the "Are we there yets?" when traveling. The young ones can enjoy a mix of educational games that should keep them entertained for the whole ride.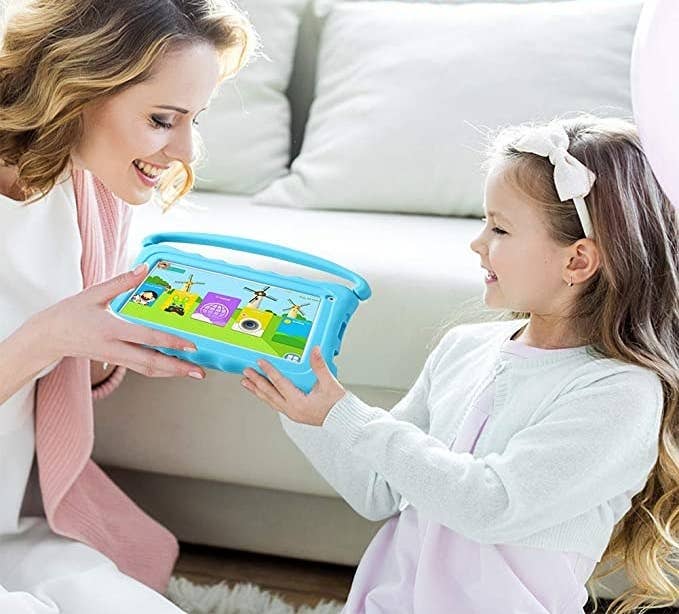 3.
A sit-and-play tablet your preschooler just might stay in one place for. Before they run off and get into things they shouldn't, they can watch 60 storybooks unfold before their eyes while learning their numbers and letters.
4.
A LeapFrog LeapPad to make playtime more educational. If they find classroom learning boring, this tablet can sneak some interactive math, writing, reading, and more learning games — much like when you slip those veggies into their dinner unnoticed.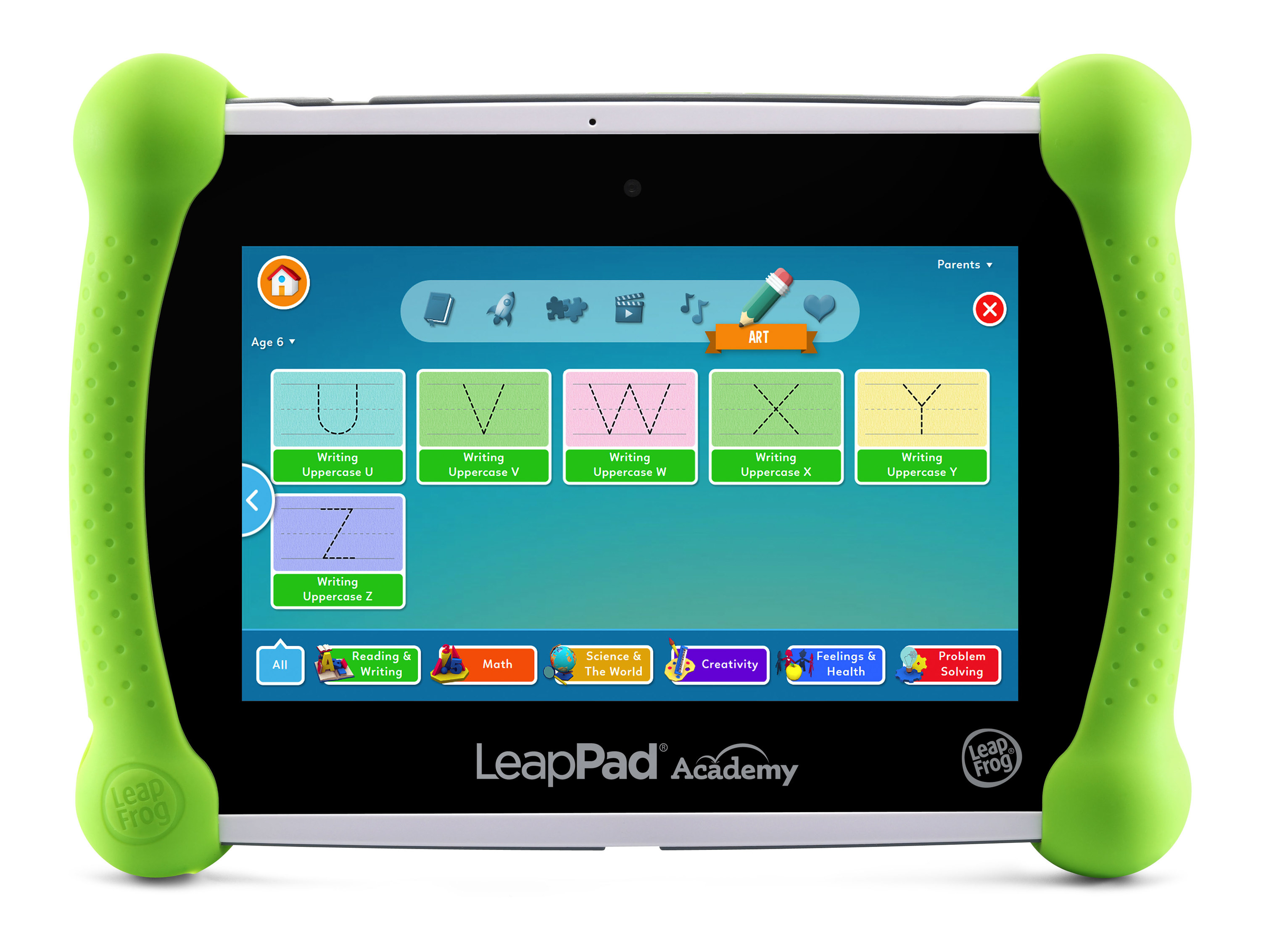 5.
An Amazon Fire Kids Tablet so you can quickly slip away and finally finish that one task you've been putting off. Don't worry though, this tablet has access to Amazon's endless library of audiobooks and learning content for educational fun (it's a thing, trust us).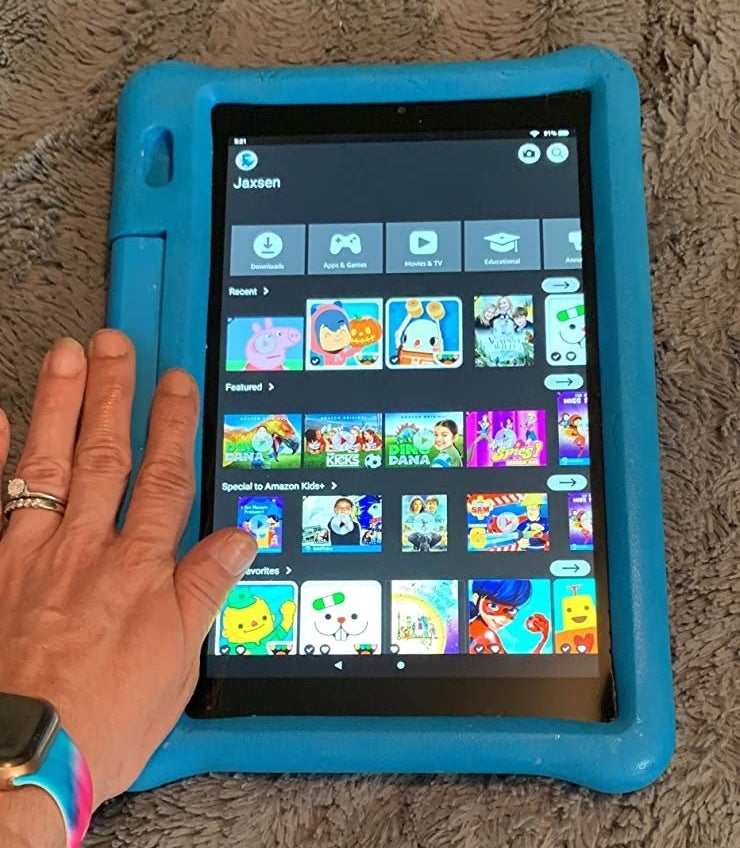 6.
A LeapFrog My First Learning Tablet designed for the parents who aren't ready to let their kids loose on the internets. They can giggle with wonderment as they push the educational buttons and learn sounds, letters, numbers, and more.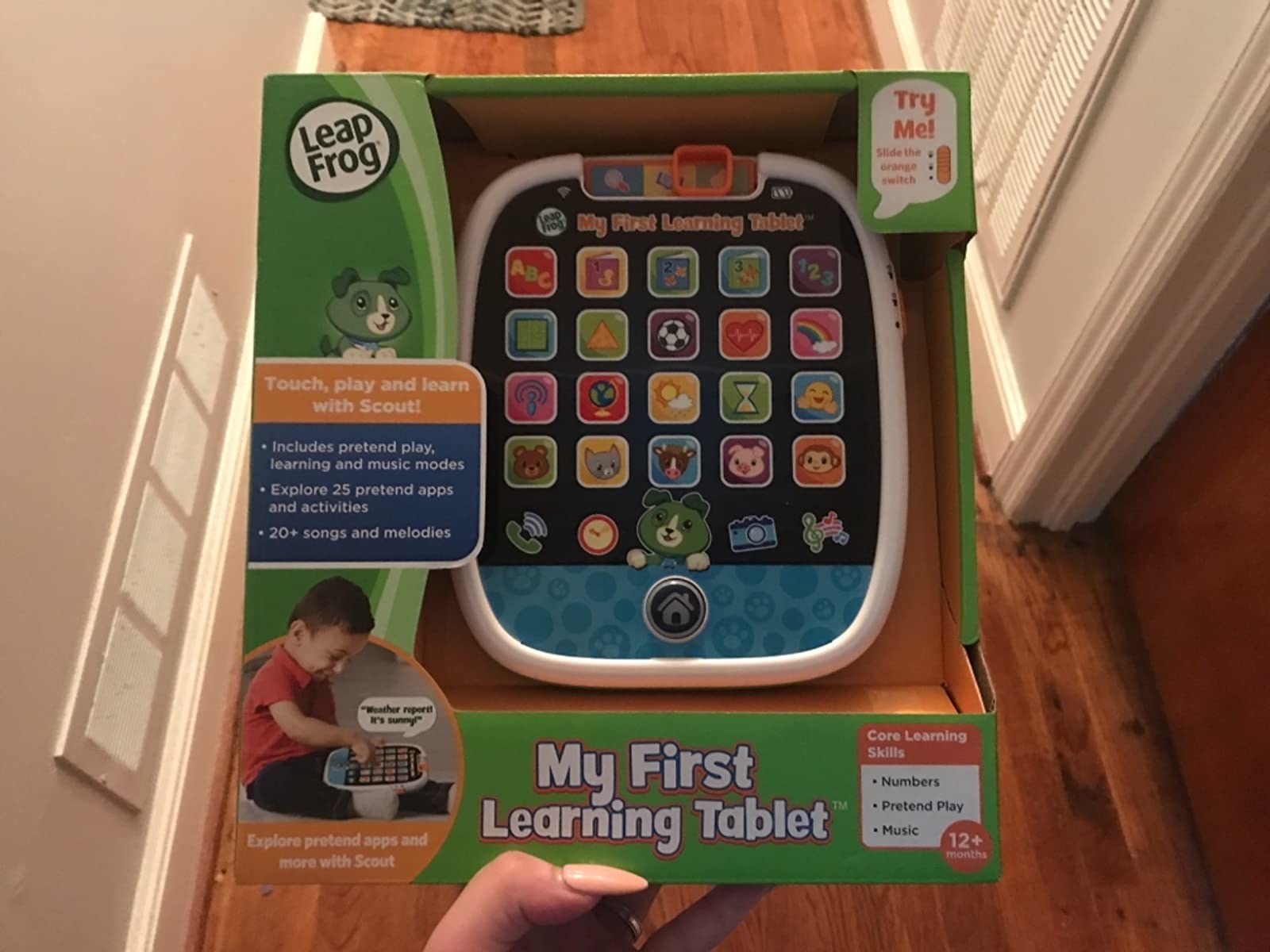 7.
An iPad Pro that the whole family can enjoy! While you're doing the dishes, you can keep your child entertained and hopefully avoid any drawing on your precious white walls.
8.
A tablet for toddlers protected with an adorable penguin case they won't want to put down. They'll be able to unleash their creativity with drawing activities, mini-games, and educational videos. And yes, the handles are its wings!
9.
A Samsung Galaxy Tab A the big kid in your life won't be able to resist. On top of learning activities, they can browse the web, watch their favorite shows, and even chat with friends (and maybe even family too).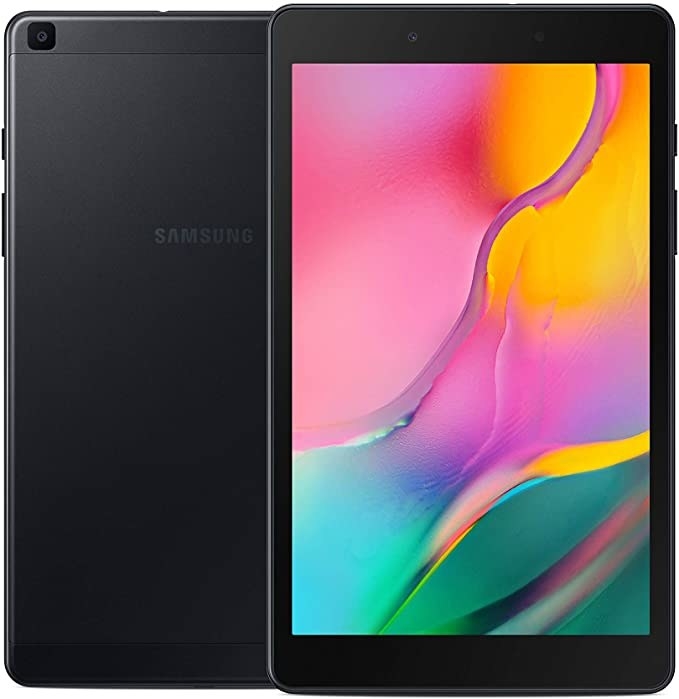 10.
A kids' tablet ideal for the children that love to be your mini-me. They can feel all grown-up to an extent as they take goofy pictures and watch *parent-approved* videos
11.
A kid-proof tablet ready for any "oopsie" moments. Choose between a pink or blue drop-proof case that's prepared for any bumps, slips, or throws that are sure to happen.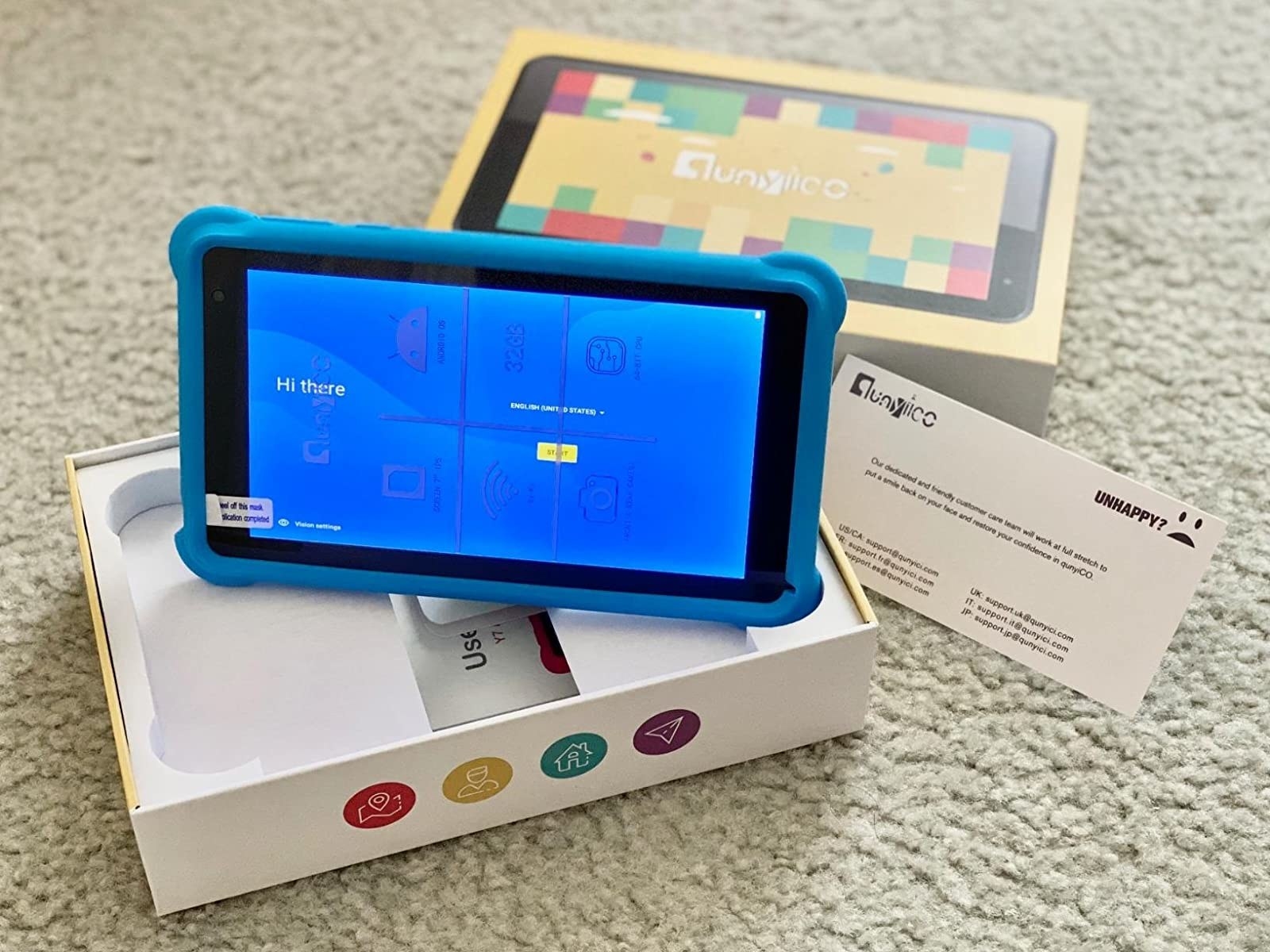 12.
A kids' tablet with pre-installed content because you know the instant they open this they'll want to immediately play with it. Thankfully, this device will already come preloaded with Disney audiobooks so when they say "gimme gimme" you'll be free to hand it over.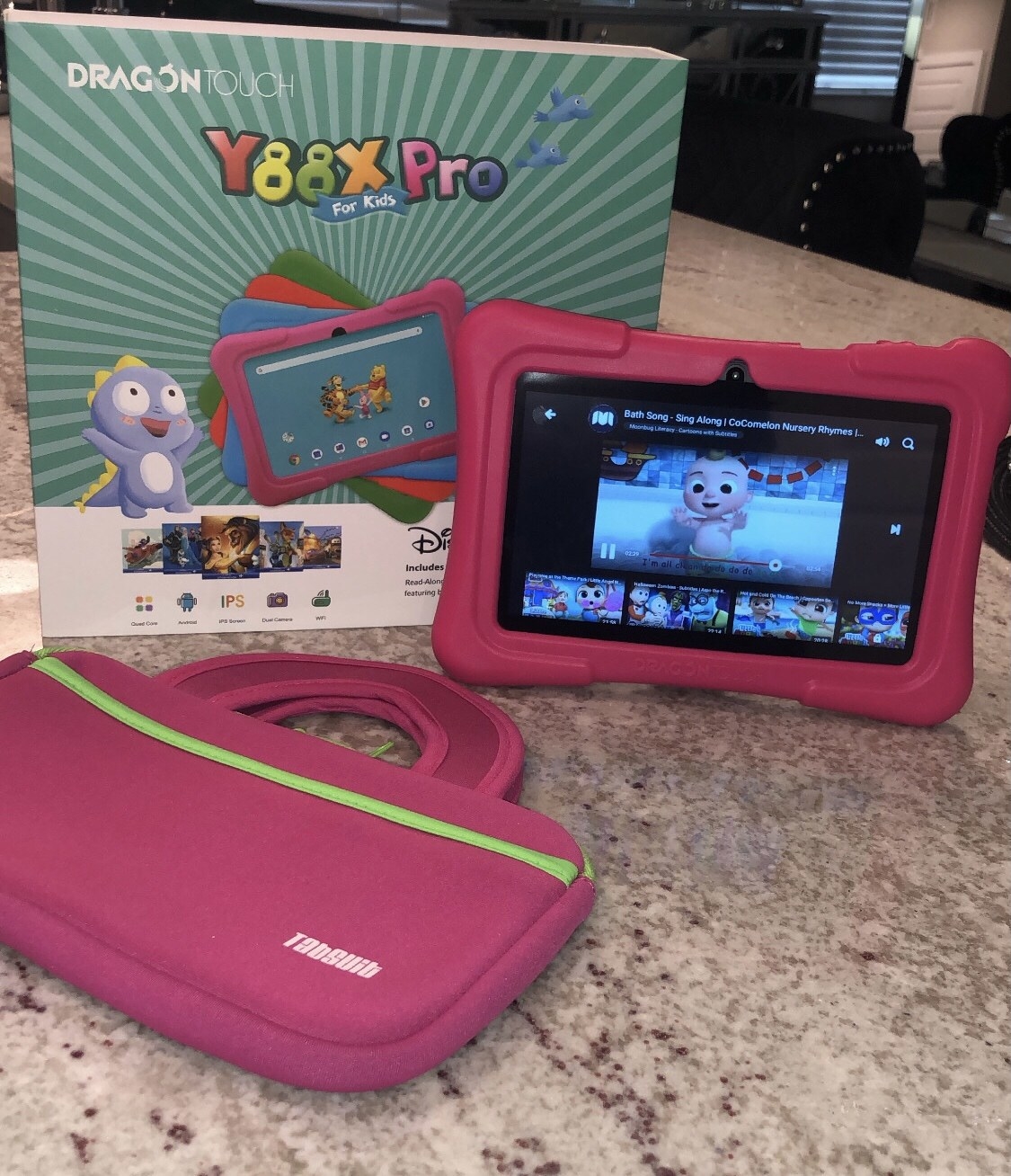 13.
An internet-free bilingual tablet for kids to master two languages (entry-level Spanish and English) while teaching them letters, numbers, and more!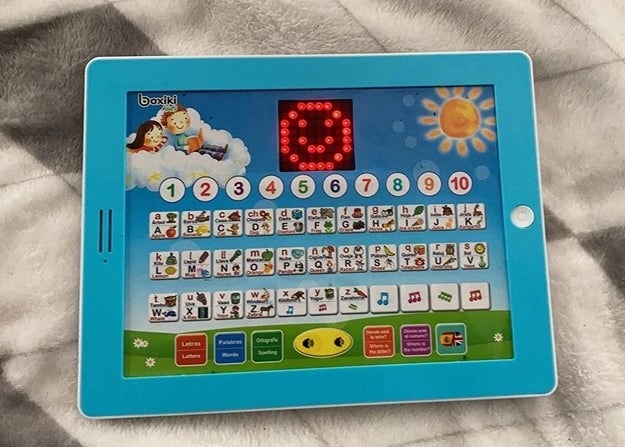 14.
A Baby Shark tablet for kids that's internet-free and will most certainly harpoon "that song" into your head, over and over again. So, much like shark-infested waters, enter at your own risk with this one!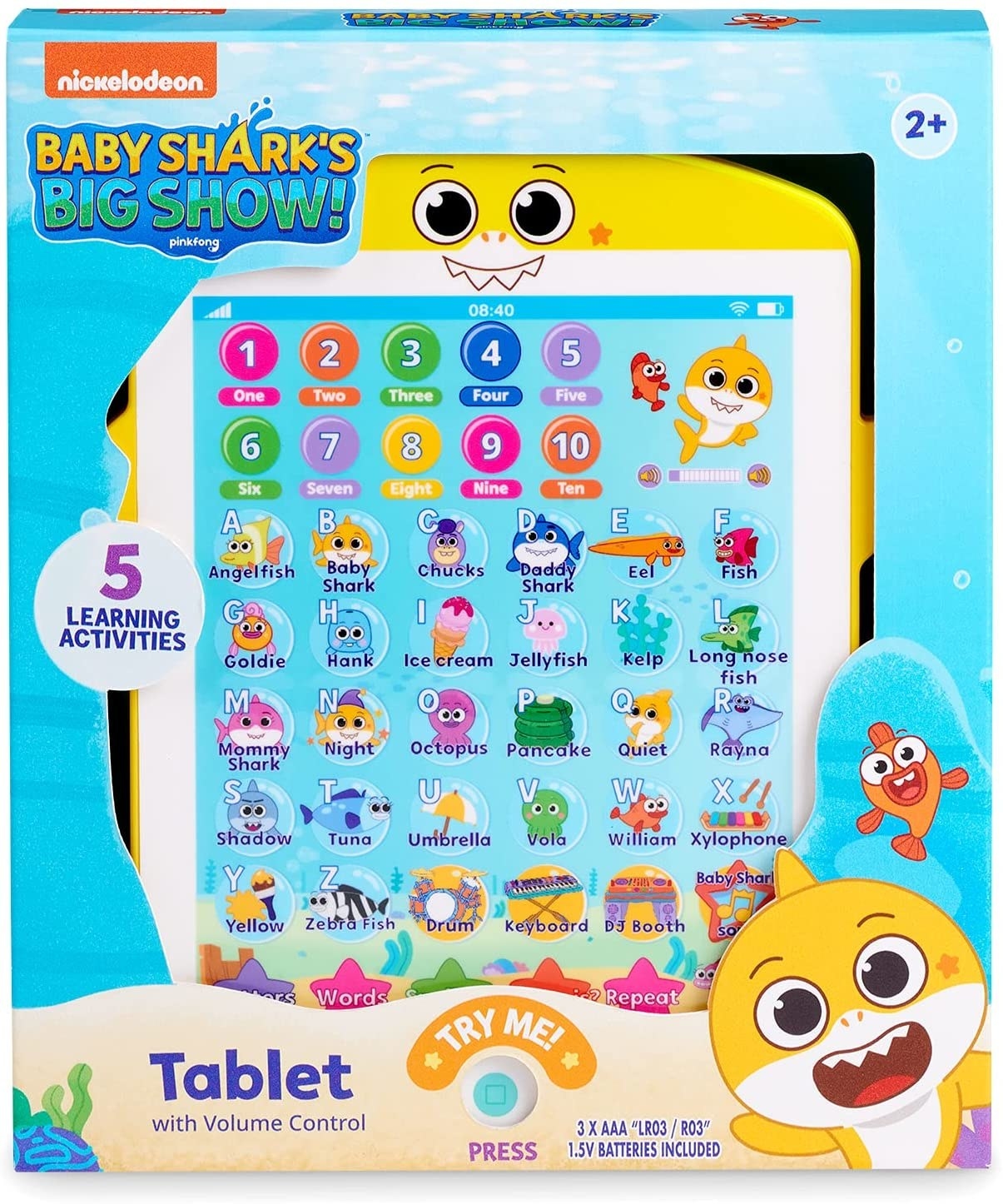 Reviews have been edited for length and/or clarity.