We hope you love the products we recommend! All of them were independently selected by our editors. Some may have been sent as samples, but all opinions and reviews are our own. Just so you know, BuzzFeed may collect a share of sales or other compensation from the links on this page if you decide to shop from them. Oh, and FYI — prices are accurate and items in stock as of time of publication.
1.
A batch of dimmable outdoor LED lights for creating your own personal oasis. They're even flexible so you can really unleash your creativity.
2.
A continuous strand of outdoor LED lights to turn your backyard into a dreamy wonderland. Fashion them into a curtain of lights or wind them around the length of your yard for a cozier look.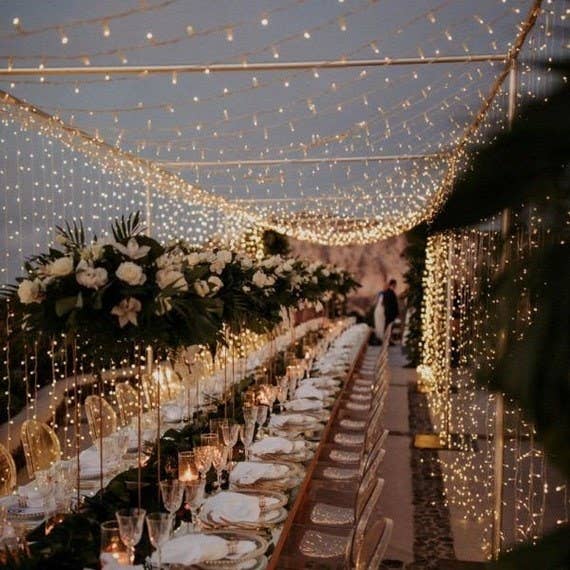 3.
A fireworks-inspired set of outdoor LED string lights you'll be bursting to turn on the moment the package arrives. It's also great for adding a little sparkle to your home.
4.
A set of shatterproof outdoor LED lights, a must-have for all the butterfingers out there. Now you can trip over your feet in peace knowing these lights were built to withstand your clumsiest moments.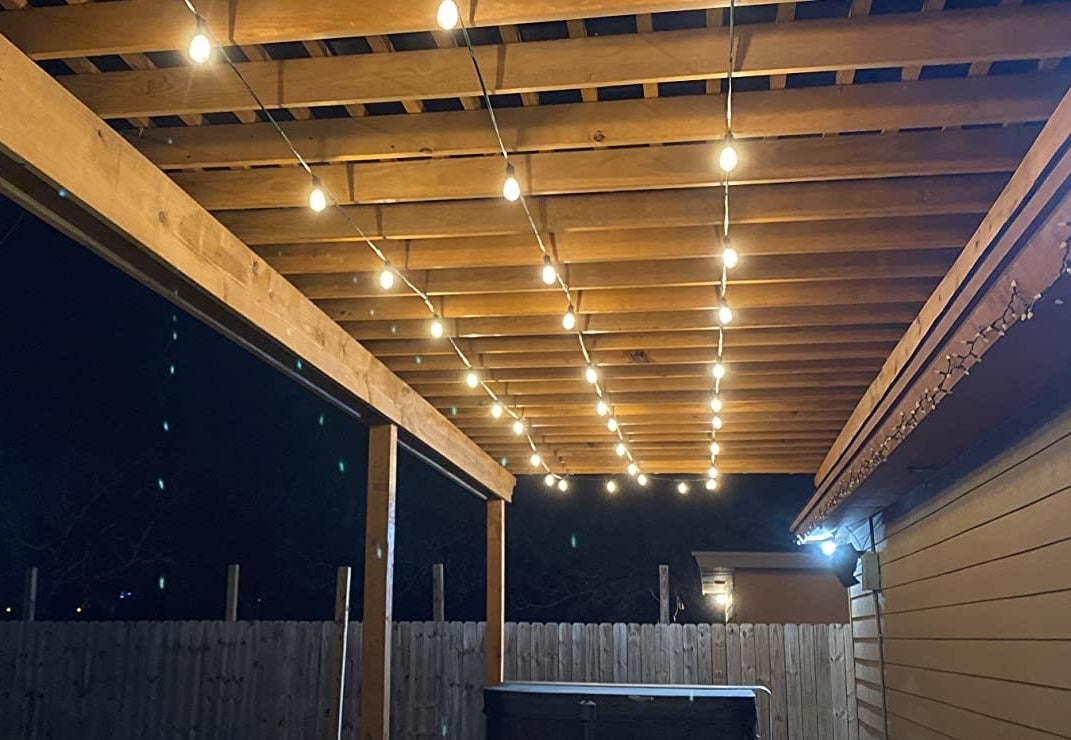 5.
An assortment of outdoor LED globes ready to give your home the glow-up it deserves. Keep it simple with a basic white light or go bold with something like an eerie red or vibrant green.
6.
A sound-activated assortment of outdoor LED lights, so your playlist will always have the perfect lighting to go with it.
7.
A bulb-style set of outdoor LED string lights because you can never go wrong with the classics. You can even choose what type of bulb you want, including a classic style, round style, and thin style.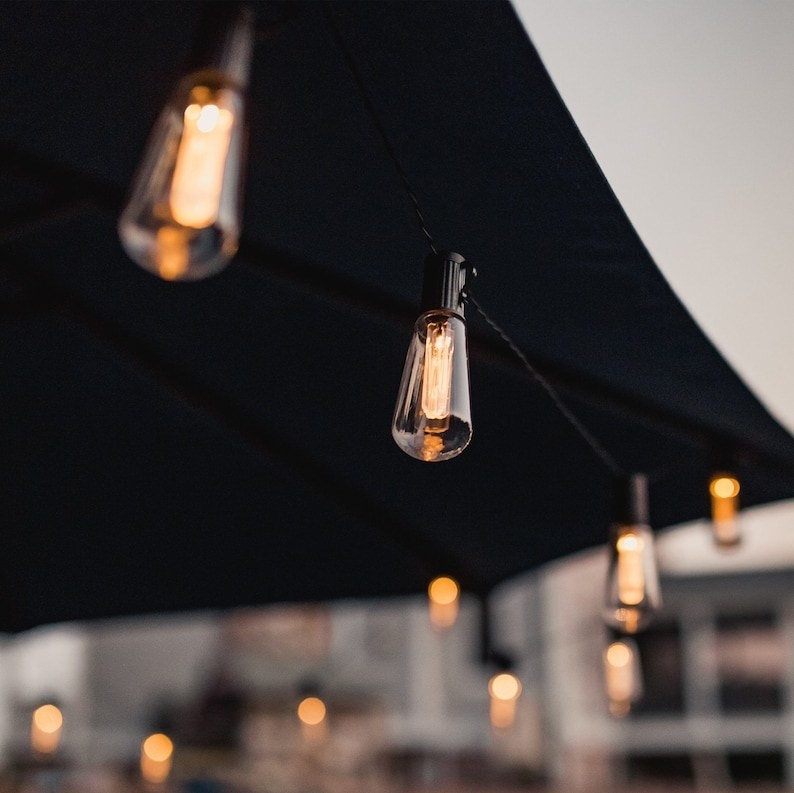 8.
A line of single-colored outdoor LED lights — not to throw shade at any other color, you just prefer your favorite. Add them into a mason jar or get creative and wind them through your favorite plants.
9.
A bunch of cotton ball-inspired outdoor LED lights radiating all the fairy energy. Get ready to enchant all who see your home just through the flip of a switch.
10.
A mix of app-controllable outdoor LED lights, so you can stop worrying about losing the remote — unless you're prone to misplacing your smartphone; then we can't help you there.
11.
A strand of flower string lights that are sure to grow on your guests. The best part? No watering is required to keep these flowers glowing!
12.
A set of mini solar-powered LED lights because there's nothing better than a low electric bill. Rather than use electricity, these lights will charge up during the day so you can enjoy their mesmerizing glow at night.
13.
A mix of mushroom outdoor LED lights because you simply don't want to settle for traditional string lights. Add some character to your home with these earthy mushrooms that'll have your friends questioning if they just stepped into Wonderland.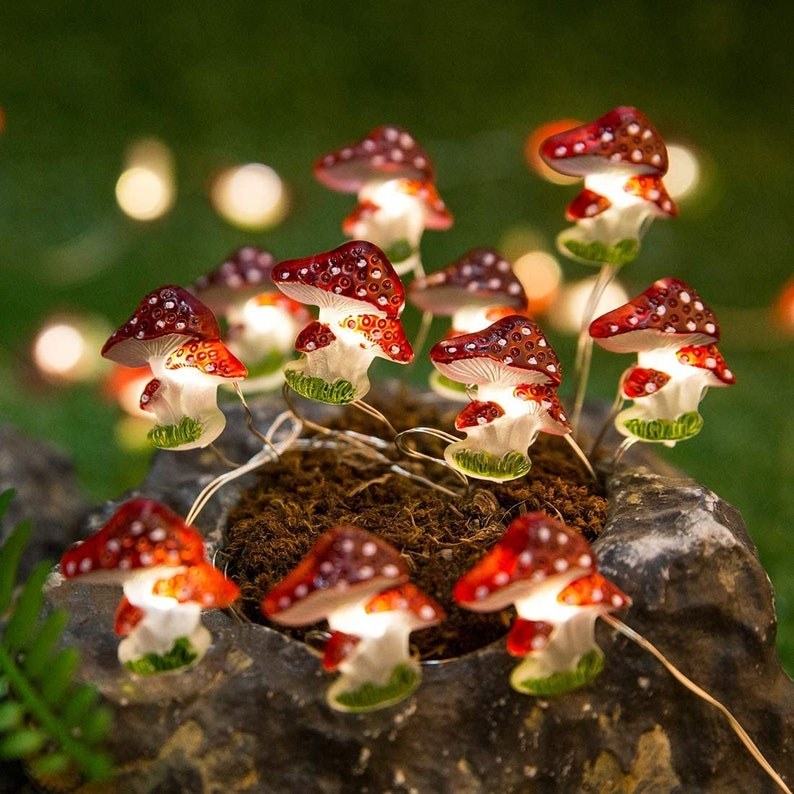 14.
A rope of color-changing LED lights for those worried they won't have enough lights to cover their porch, yard, etc. These are supersized, with a length of at least 33 feet, so you're more than covered.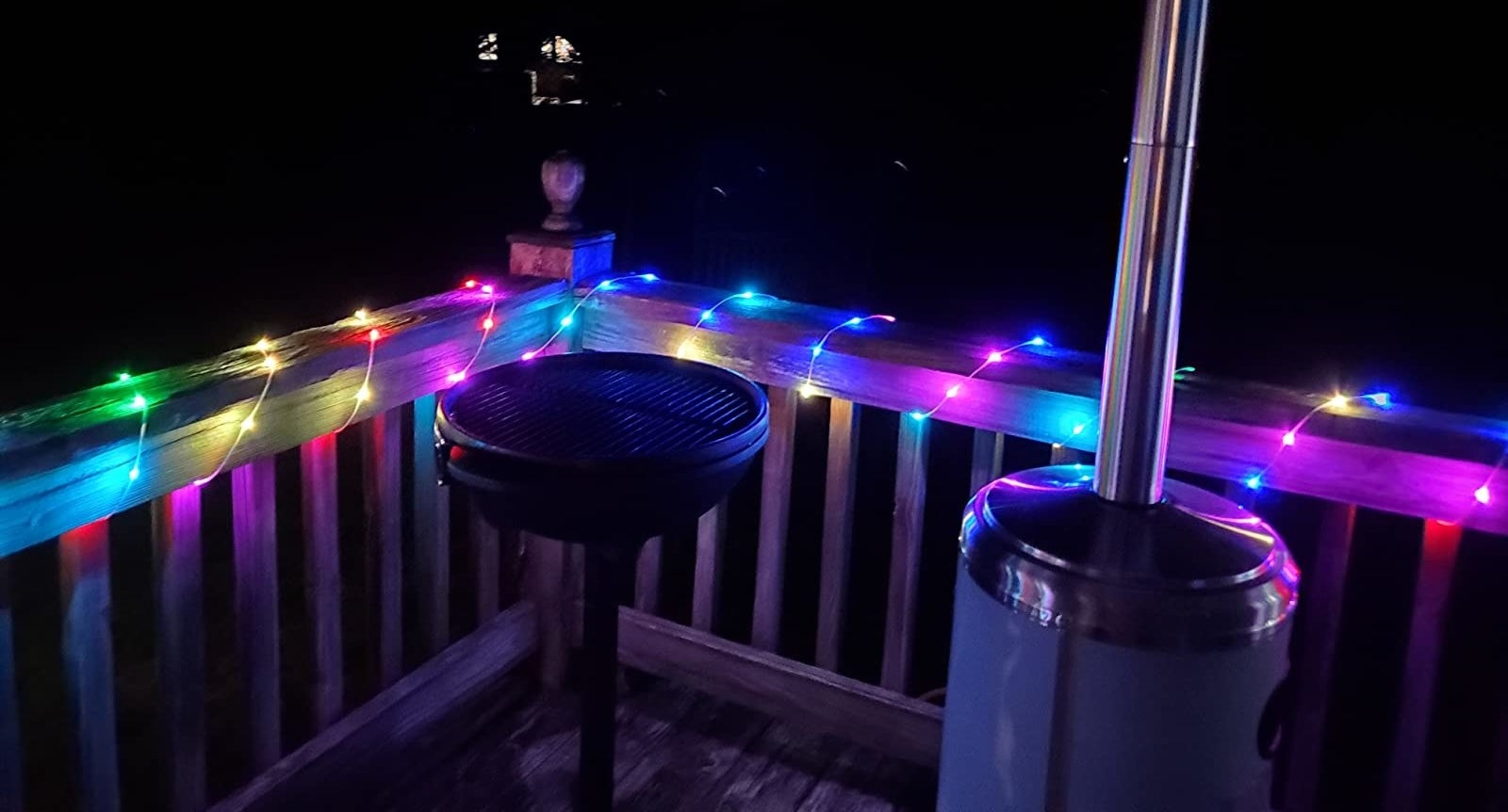 15.
A strand of butterfly LED lights because it's never too late to have your own fairy-tale garden. Add some character to your yard with a set of butterflies to light up the way.
Your friend's face when they see your new lights:
Some reviews have been edited for length and/or clarity.