9 Bluetooth Earbuds Under $50 That'll Tune Out Chatter On Your Morning Commute
Because your ears can have it all for less.
We hope you love the products we recommend! All of them were independently selected by our editors. Just so you know, BuzzFeed may collect a share of sales or other compensation from the links on this page if you decide to shop from them. Oh, and FYI — prices are accurate and items in stock as of time of publication.
1.
A set of Bluetooth earbuds 174,000+ reviewers have rated 5 stars for its affordability, battery life, comfort, and sound quality. The portable case also magnetically holds the earbuds in place (while charging them!).
2.
A pair of Skullcandy Bluetooth earbuds that can handle going through the washer *and dryer* according to one reviewer (though we wouldn't recommend actually washing them). But, if you're someone who forgets to clean their pockets out before laundry — these might be for you!
3.
A set of Bluetooth earbuds with a sleek design featuring a built-in mic and touch controls for those hands-free phone calls, and a charging display on the case (so you keep tabs on that ever-important battery life).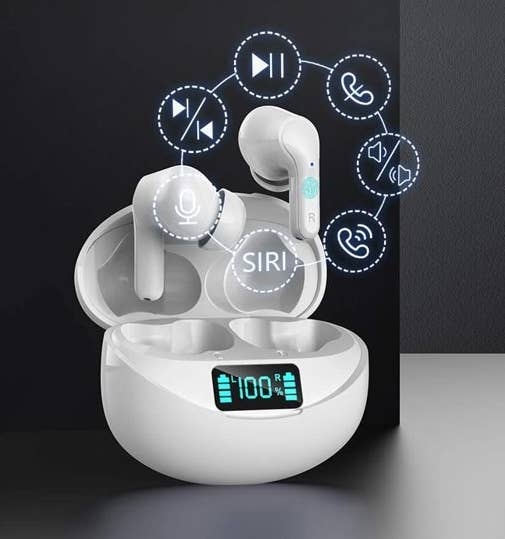 4.
A pair of waterproof Bluetooth earbuds reviewers claim can handle a sink-full of water without suffering damage. Now, even rain won't be able to stop you from feeling that ~main character~ energy during your daily mid-afternoon walk.
5.
A pair of Bluetooth earbuds ideal for anyone longing for their own set of wireless earbuds, but can't bring themselves to spend over $100. These are literally $20 and come with a charging case that allows up to 30 hours of playtime.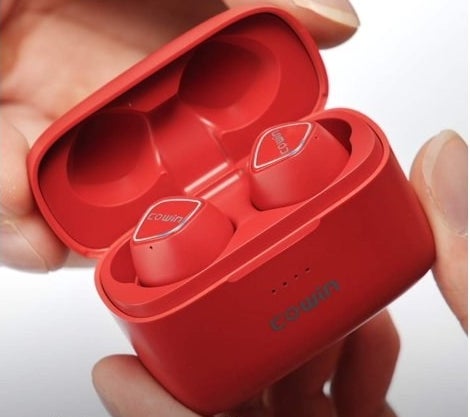 6.
A pair of Bluetooth earbuds under $50 with up to 30 hours of battery life for uninterrupted daydreaming out the window during those long train rides into work. Each earbud also features touch controls for your music and phone for added comfort.
7.
A set of Bluetooth earbuds under $50 that come with a voice assistant giving you hands-free control. Now, you can avoid that awkward dance that occurs when your headphone wires get caught on a chair as you do your Sunday cleaning.
8.
A pair of Bluetooth earbuds made with a loop design to help these stay inside your ear, so you can avoid the panic that comes when one earbud falls out as you take your mask on and off.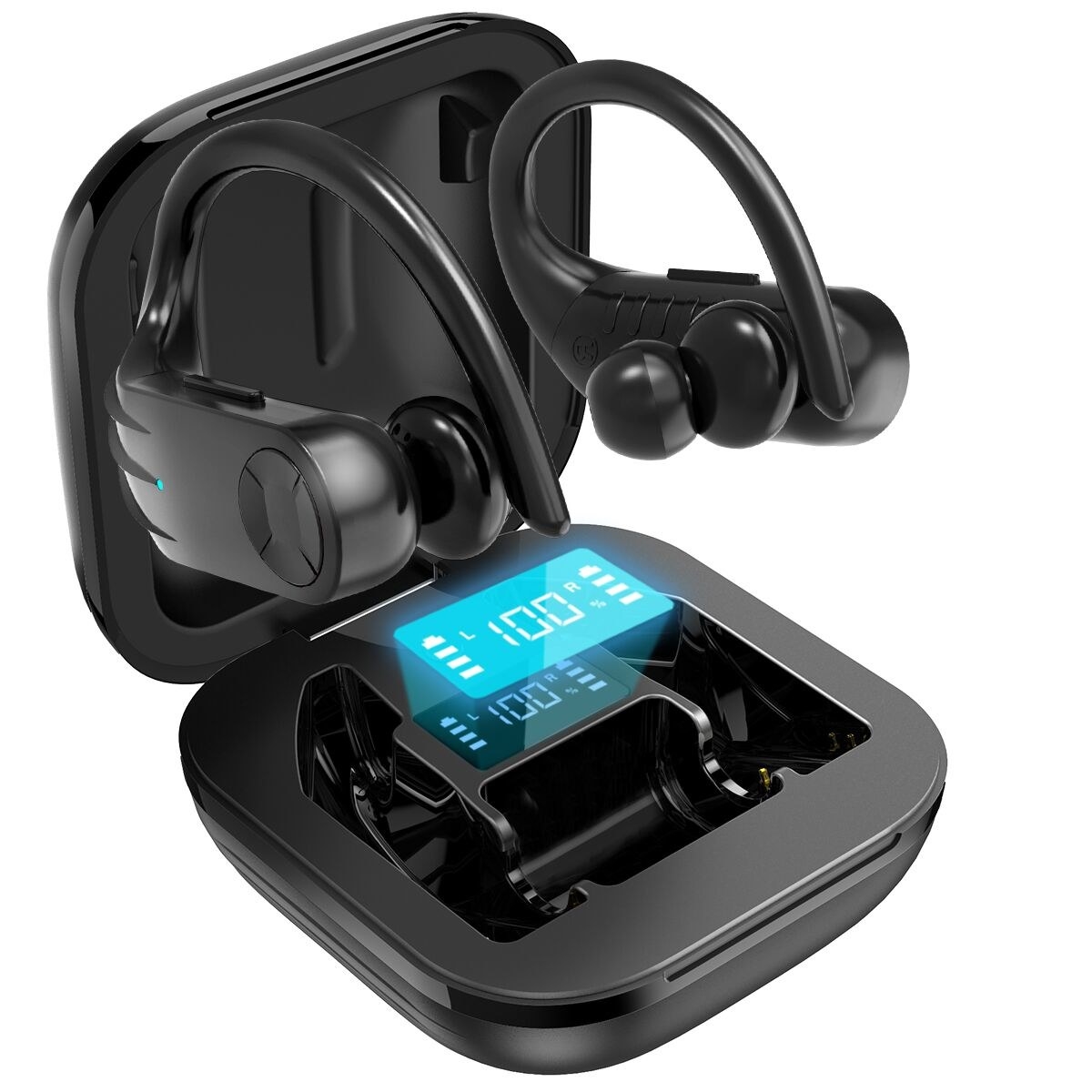 9.
A set of button-controllable Bluetooth earbuds for just under $30 that'll have even your best buds saying, "Wait, how much??" Reviewers are finding even the sweatiest workouts won't deter these from providing you clear sounds thanks to its waterproof technology — no sweatband needed.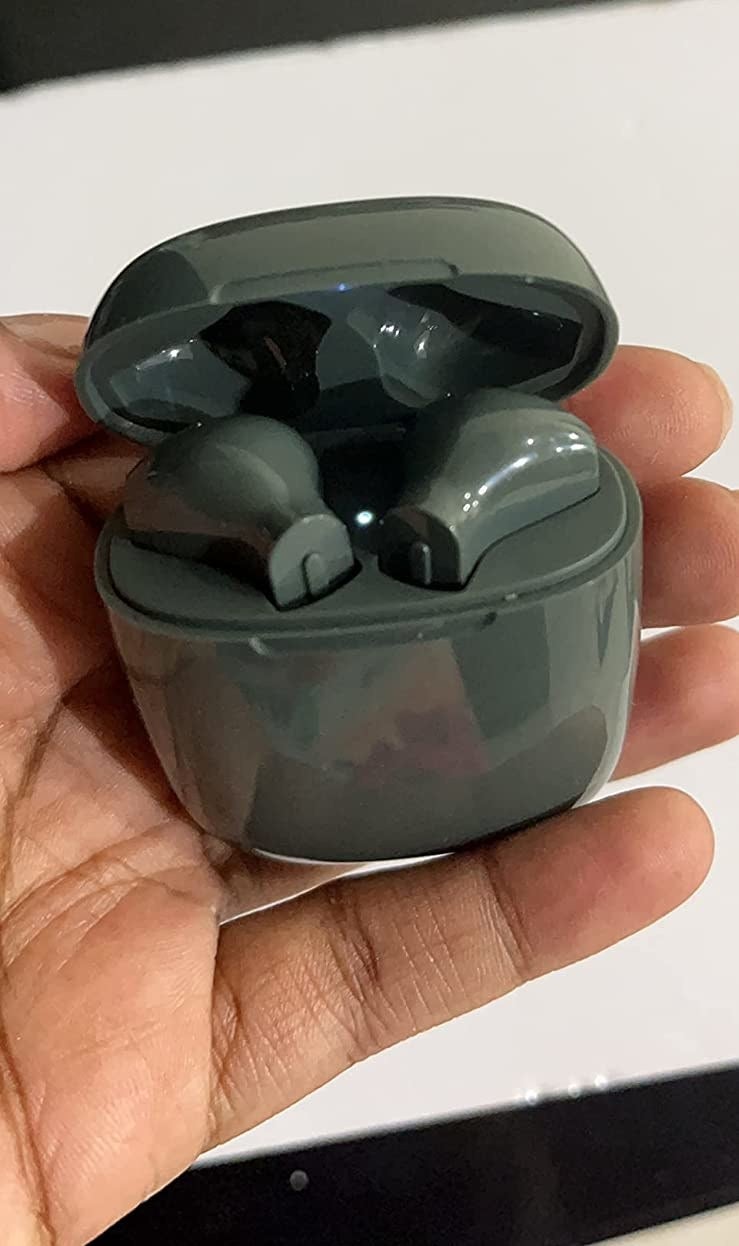 The happy dance you'll do with your new earbuds:
Some reviews have been edited for length and/or clarity.