If you've been on social media in the last few days, you've probably seen this super viral clip of Justin Sylvester and Jenna Bush Hager. It's racked up millions of views on all platforms.
It happened when Justin co-hosted TODAY with Jenna last week, when they had chef Andy Baraghani come in to teach them how to make roast chicken. In the clip, Jenna appears to touch Justin a few times.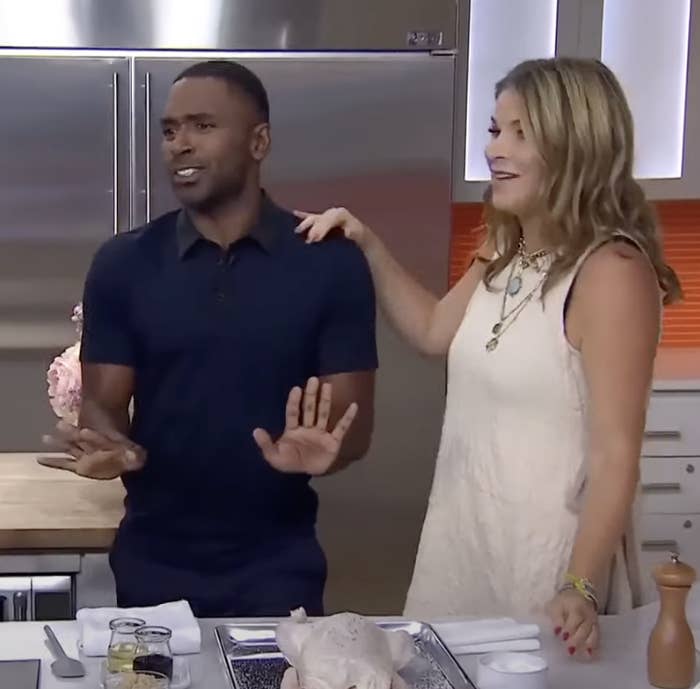 Justin then pushes Jenna away and turns his back to her: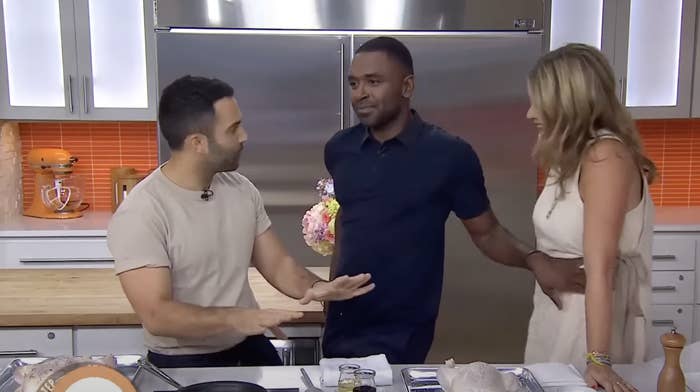 Well now, Justin is addressing what happened in a video in an Instagram story of him getting a facial.
"A lot of people thought she was invading my space," Justin said. "That's actually not the truth. We were both flirting — well, I was flirting — with the chef because he was cute."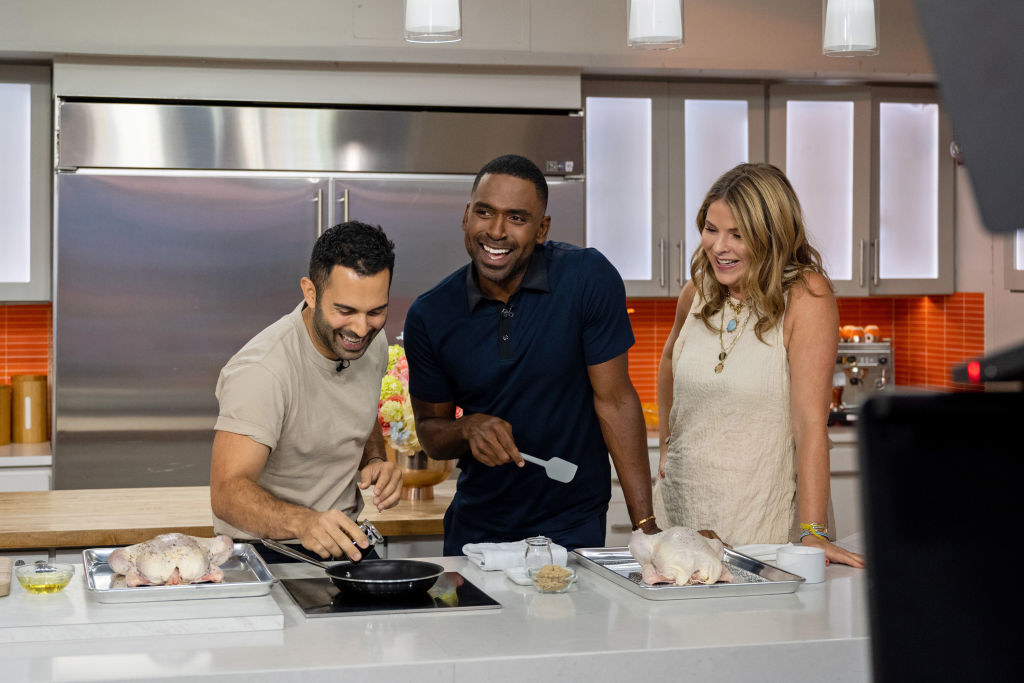 "I was pushing her out of the way so I could have a 1-on-1 moment with the chef. People took it the wrong way."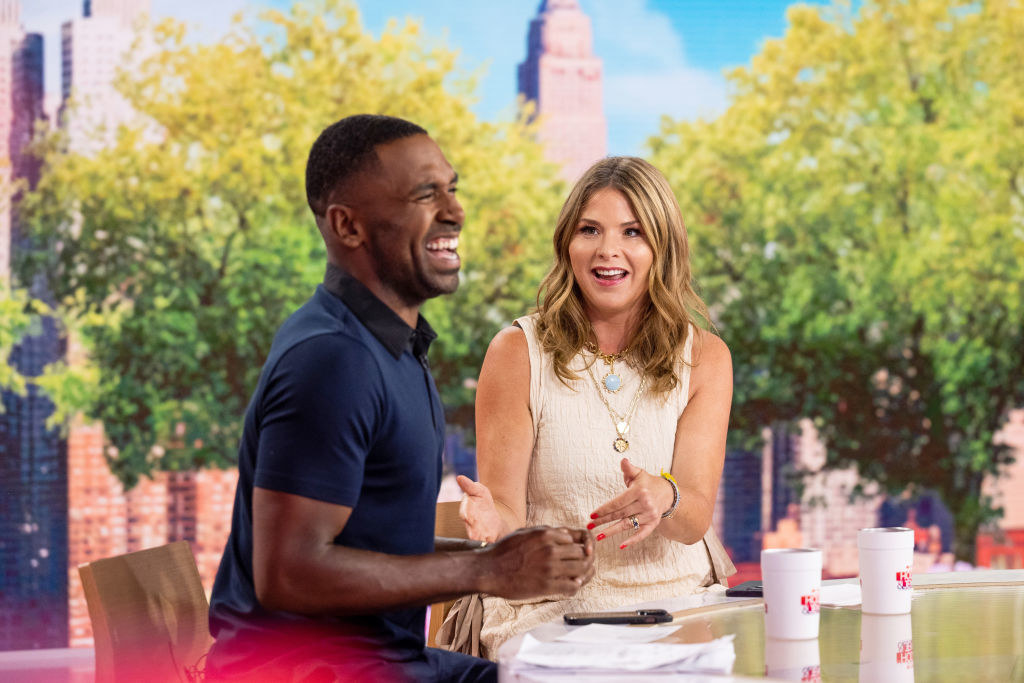 "When I tell you, [Jenna] is one of the nicest, most welcoming people that I've ever met. Whenever I'm on the show, it's because she and Hoda request me," he continued.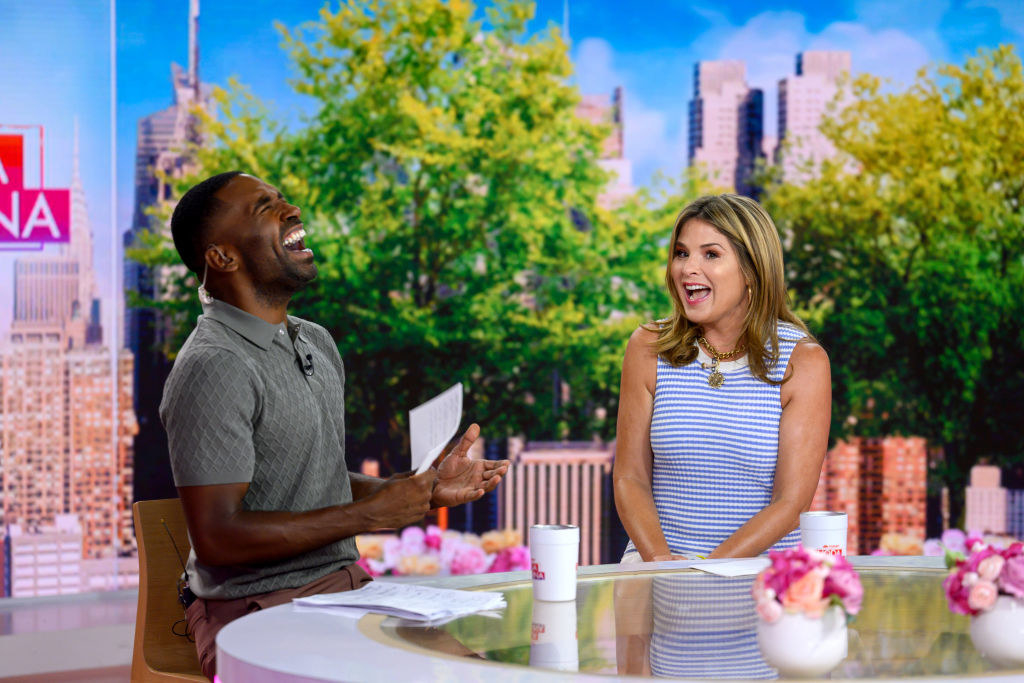 "They're so good to me. She is awesome. She's a big champion of mine. I hate that people are taking it out of context."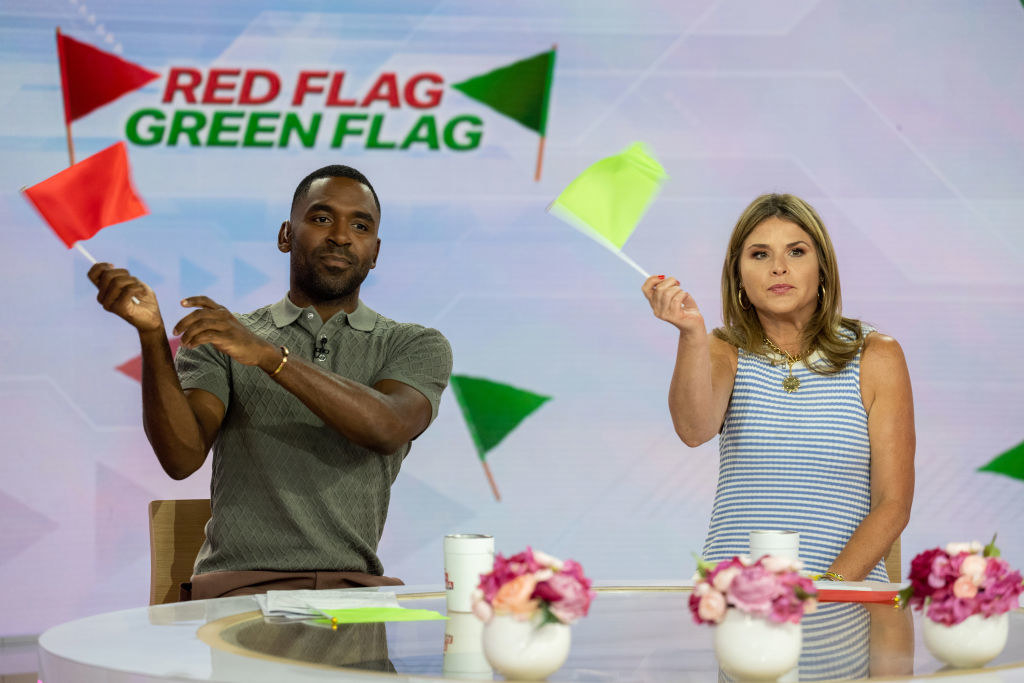 As for Jenna, she hasn't made any statements on her Twitter or Instagram.