Amazon Officially Owns Whole Foods Now, And Naturally, Twitter Has Jokes
"A side of Prime with your plums?"
Today's the first day of Amazon owning Whole Foods. Not only did Amazon slash Whole Foods' prices, but it added its advertisements to the store.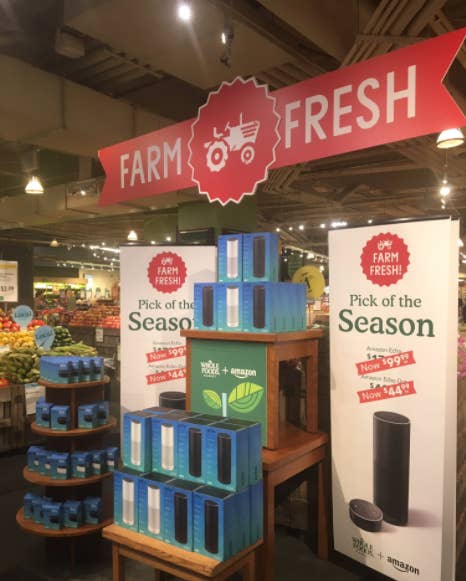 Here's how Twitter reacted:
8.
11.
14.