You know Anne Hathaway. She's an Oscar winner, has a squeaky clean image, and is basically the human version of vanilla ice cream.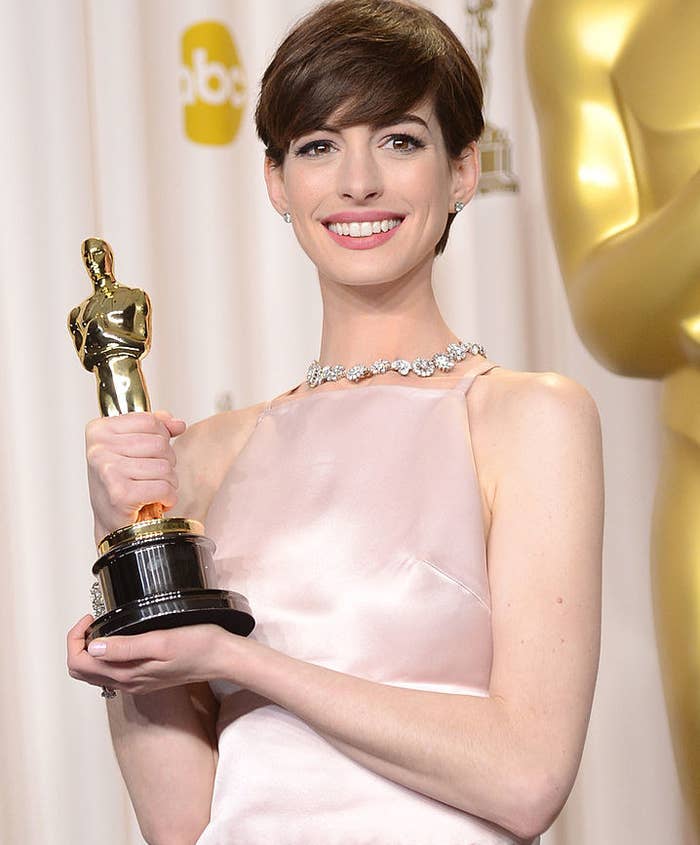 Andy had her play "Plead The Fifth," a game where he asks three questions — two of which she MUST answer.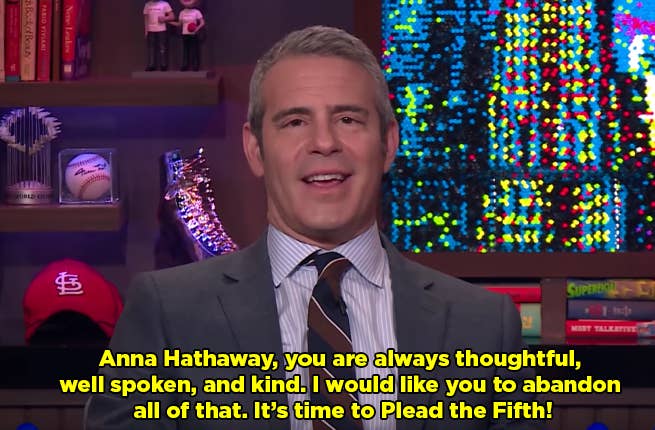 Anne agreed to play, but not without some liquid courage first.
The first question was amazing. Andy asked her how big of a stoner she is.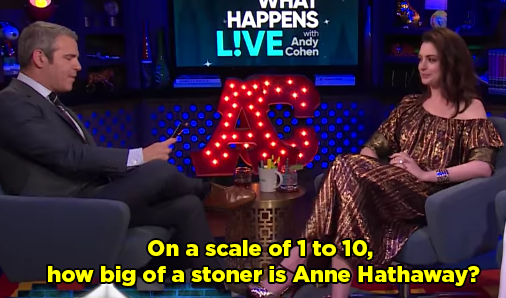 Before answering, she raised her right eyebrow, smiled deviously...
...and then delivered the most iconically non-Anne Hathaway line: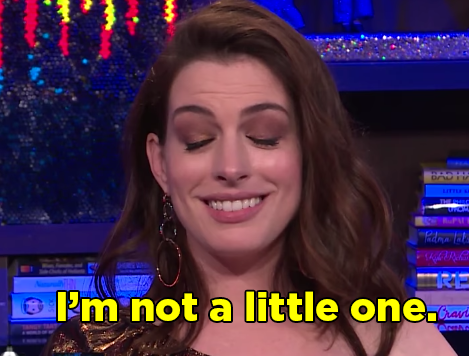 AKA SHE'S A BIG POTHEAD. Yesssss, Anne.
Still, a few moments later, she went to back to normal Anne and explained how she's a parent and also doesn't want to get arrested.
Understandable. But still — thank you, Anne. And enjoy.