Ok, you clicked on this, so let's get straight to the point. @BarstoolSports posted this Insta, saying "As soon as bae gets out of the shower #AssEatinSZN."
And Tom Brady — superstar quarterback and husband of Gisele Bündchen — commented on it.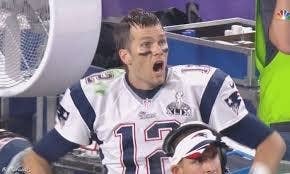 I feel like this comment/interaction is the most on — yet off — brand thing Tom Brady has ever done.
I mean, good for them!!!!!!
I'll leave you with this gif of what Tom prob looks like when Gisele gets out of the shower: