This Wendy's In Texas Is At War With Its Cross-Street Rival And It's Savage And Hysterical
They have major beef.
So about a month ago in Lubbock, Texas, Pure Water Ice & Tea company started major beef with its neighbor, Wendy's, with this sign: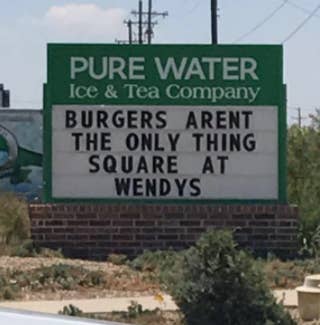 They posted a series of incredible back-and-forth zingers. Wendy's came for Pure Water's brewing skills.
But the internet sure was.
Oops. Something went wrong. Please try again later
Looks like we are having a problem on the server.
To me, both are winners, but what do you think?