Welcome to a Chrissy Teigen Clapback BuzzFeed Post.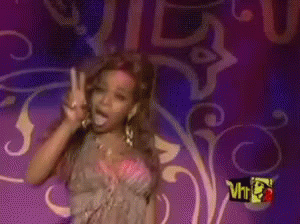 Let's get right to it. Over the weekend, Chrissy shared an Insta story of her feeding her daughter and niece dinner.
As per Access Online, the dinner included fish sticks, Caesar salad, and broccoli.
In a now-deleted tweet, a troll called out Chrissy for serving the kids romaine lettuce (since Caesar salad typically includes it). Remember — romaine lettuce is on recall right now because E. Coli!!!
Well, she clapped back, saying, "There was no recall on Cesar fucking salad and it's butter lettuce." Also, she hates the 🤔 emoiji.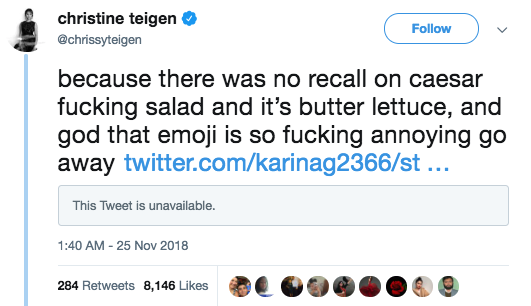 Like really hates it:
She explained her clapback, saying she's level 10 defensive about food and level 20 defensive when it comes to her kids.
So basically, the 🤔 emoji + questioning her food knowledge + coming for her as a mother = 😡. Aka, the troll had it comin'.