Here's The NSFW Advice Kelly Clarkson Gave Blake Shelton After He Gave A Meh Performance Her Concert
LOL, Kelly.
He said Kelly invited him to her show to perform "Don't You Wanna Stay," a duet she originally recorded with Jason Aldean...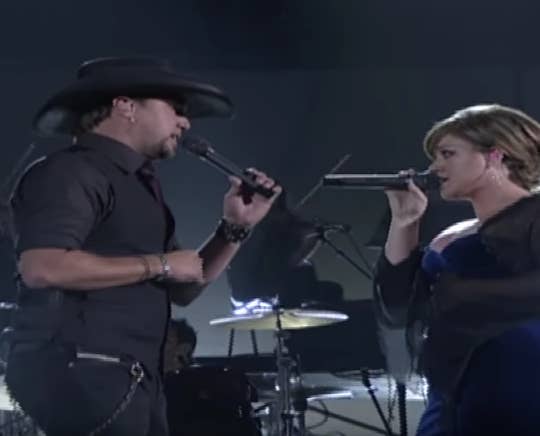 ...aka Blake had some big shoes to fill. Anyway, after she and Blake performed it in LA, Kelly was meh about the performance.