As I'm sure you know, Donald Trump has been tweeting about the election that he lost A LOT. Almost all of his tweets have been flagged by Twitter as misinformation to the point where it's become a meme.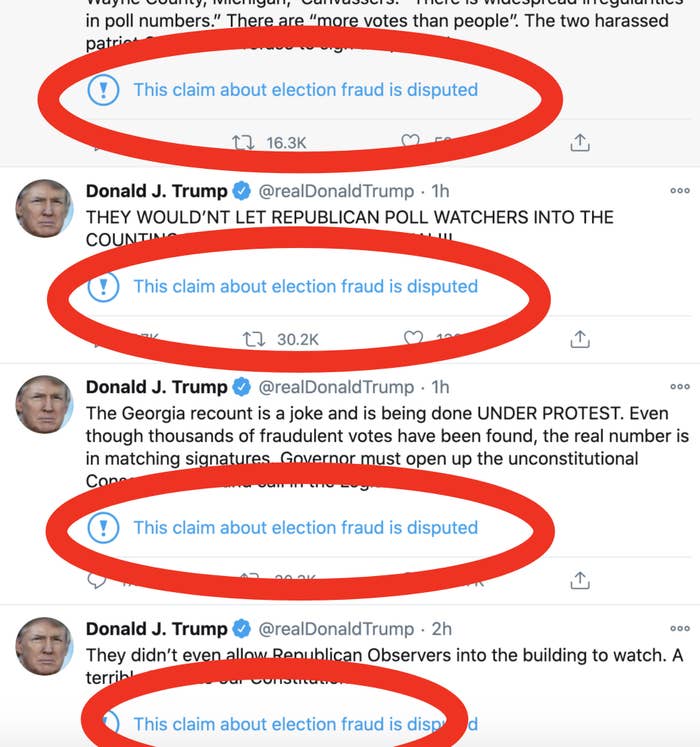 People, of course, applied their own faux Twitter "This claim is disputed" label to their tweets — here are some of the best:
1.
2.
3.
4.
5.
6.
7.
8.
9.
10.
11.
12.
13.
14.
15.
16.
17.
LMAO, love this meme. Which one is your favorite? Let me know in the comments.