This post contains discussion of eating disorders.


On Thursday, The White Lotus stars Meghann Fahy and Theo James appeared on Watch What Happens Live, where they answered fan questions, talked about former roles, and played some fun WWHL segments.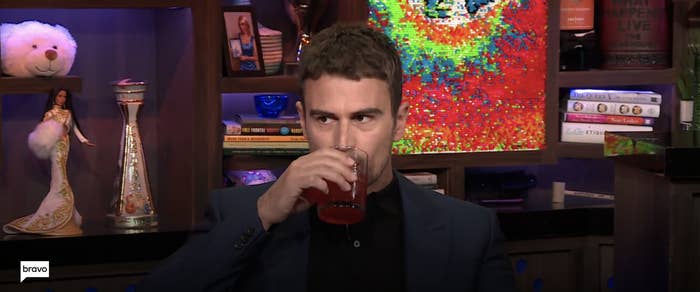 Honestly, though, Theo James was a bit of a hot mess. Like, I kinda loved it (minus the ED joke):
1.
During a segment of "Pillow Talk," Theo said he likes nipple play. "I like a nipple tweak. I have to say — I quite enjoy that."
2.
He made this joke, which got like a few laughs? IDK, it's kinda funny, I guess??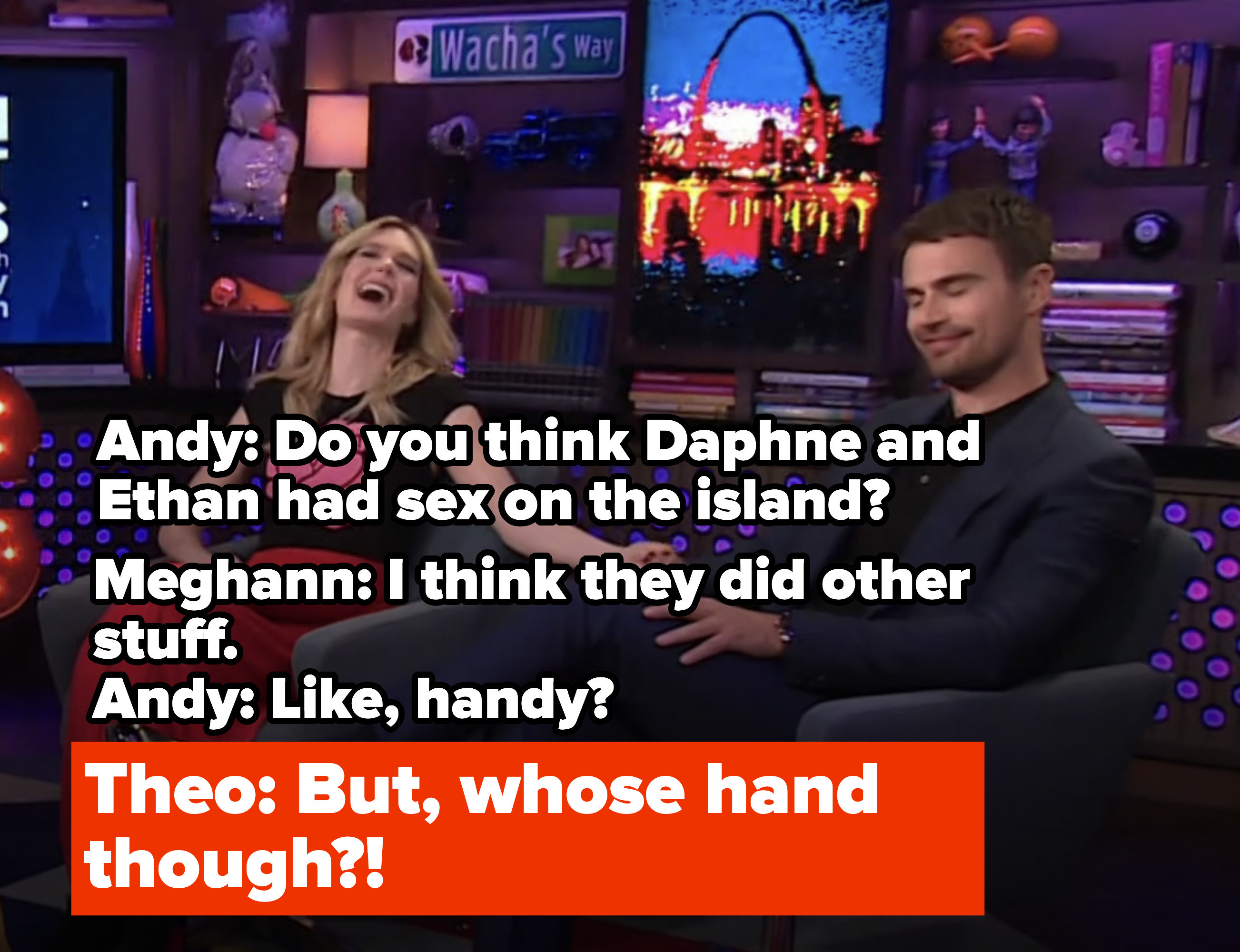 4.
He said he felt THIS emotion when seeing Cameron's prosthetic penis for the first time:
5.
As a lover, he described himself as fluid, which lit Gay Twitter on fire:
6.
As for what scene "gets him going" the most, he said:
7.
When Meghann Fahy jokingly half-confirmed she might be dating Leo Woodall, he let a big "Wooo!"
8.
When asked about Prince Harry's tell-all book and press tour: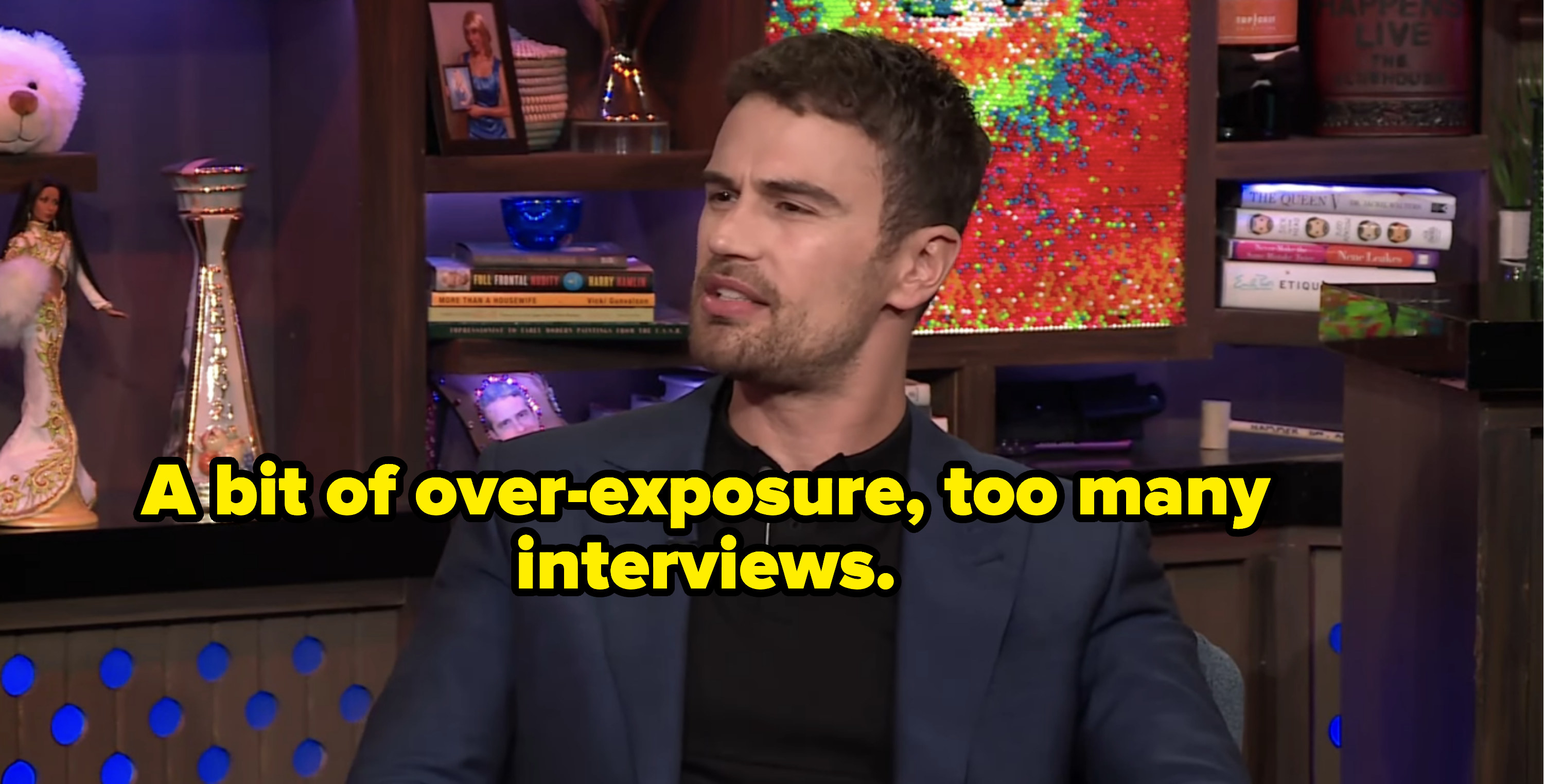 9.
When he found out his White Lotus costar, Adam DiMarco, said he can punch him in the face and step on him, Theo said: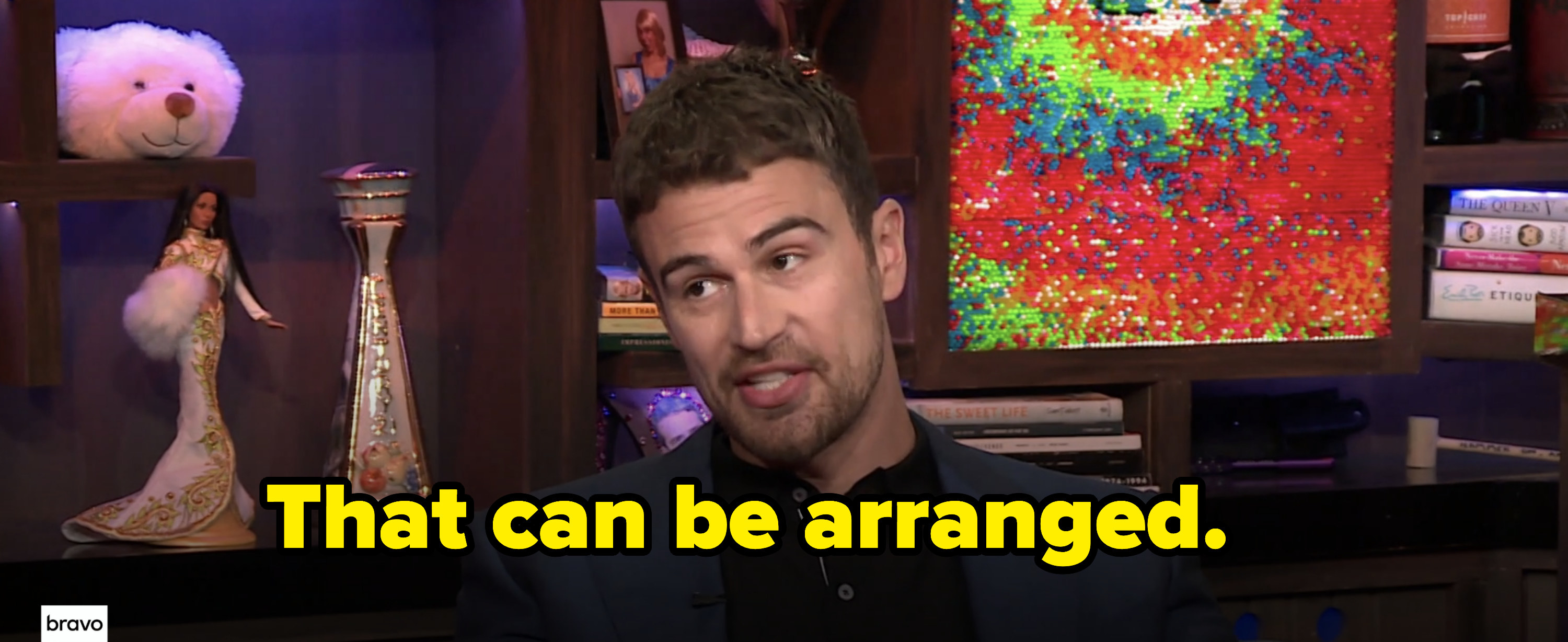 10.
When asked if he would play George Michael in a biopic: