As we all know — or should know — Taylor Swift's tenth studio album, Midnights, is dropping on Oct. 21.
Leading up to the release, Taylor has launched Midnights Mayhem with Me, a TikTok series where she reveals the name of a track at, yup, midnight.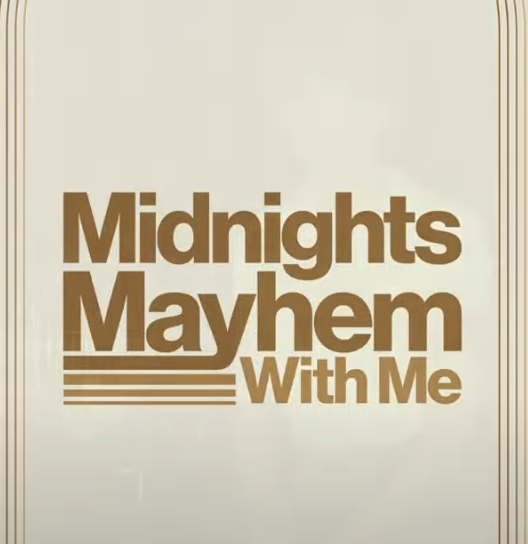 My dark circles don't appreciate it, but it's what comes with being a devout Swiftie.
The name: "BEJEWELED."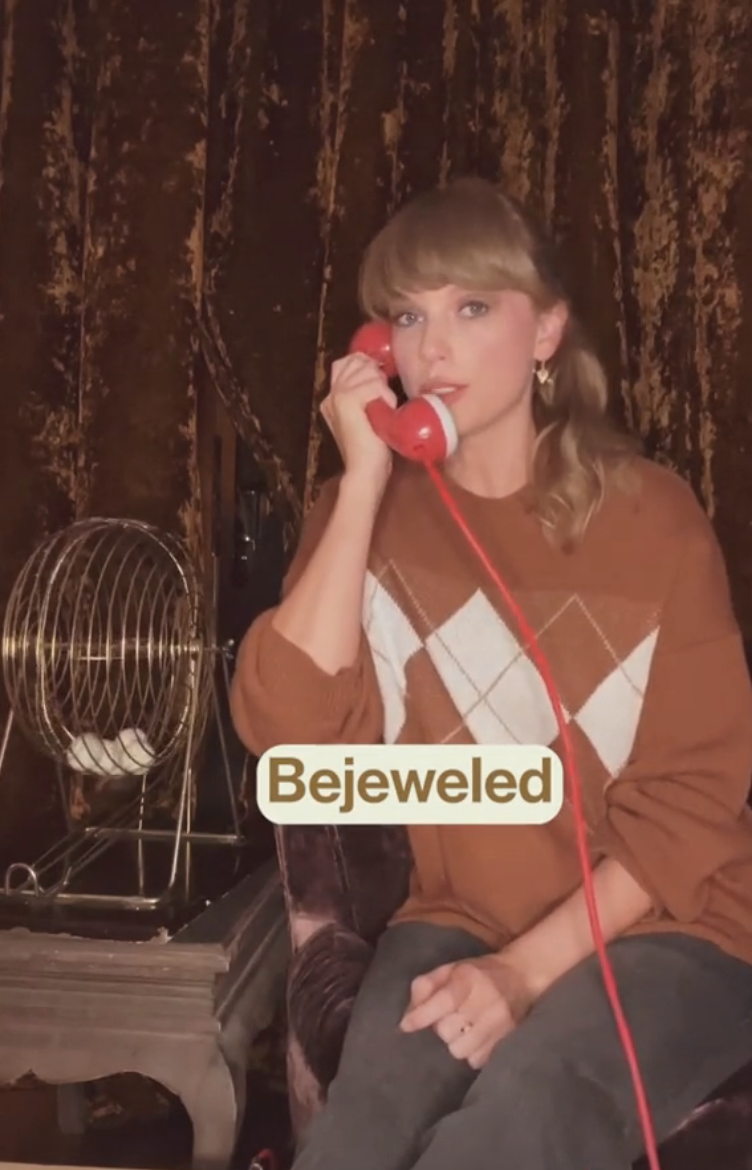 Besides being an already iconic name, "Bejeweled" joins some of Taylor's literal best tracks ever (Track 9s):
But "Bejeweled" — as some Swifties pointed out — was actually believed to be hinted at with Taylor's VMAs lewk:
BEJEWELED.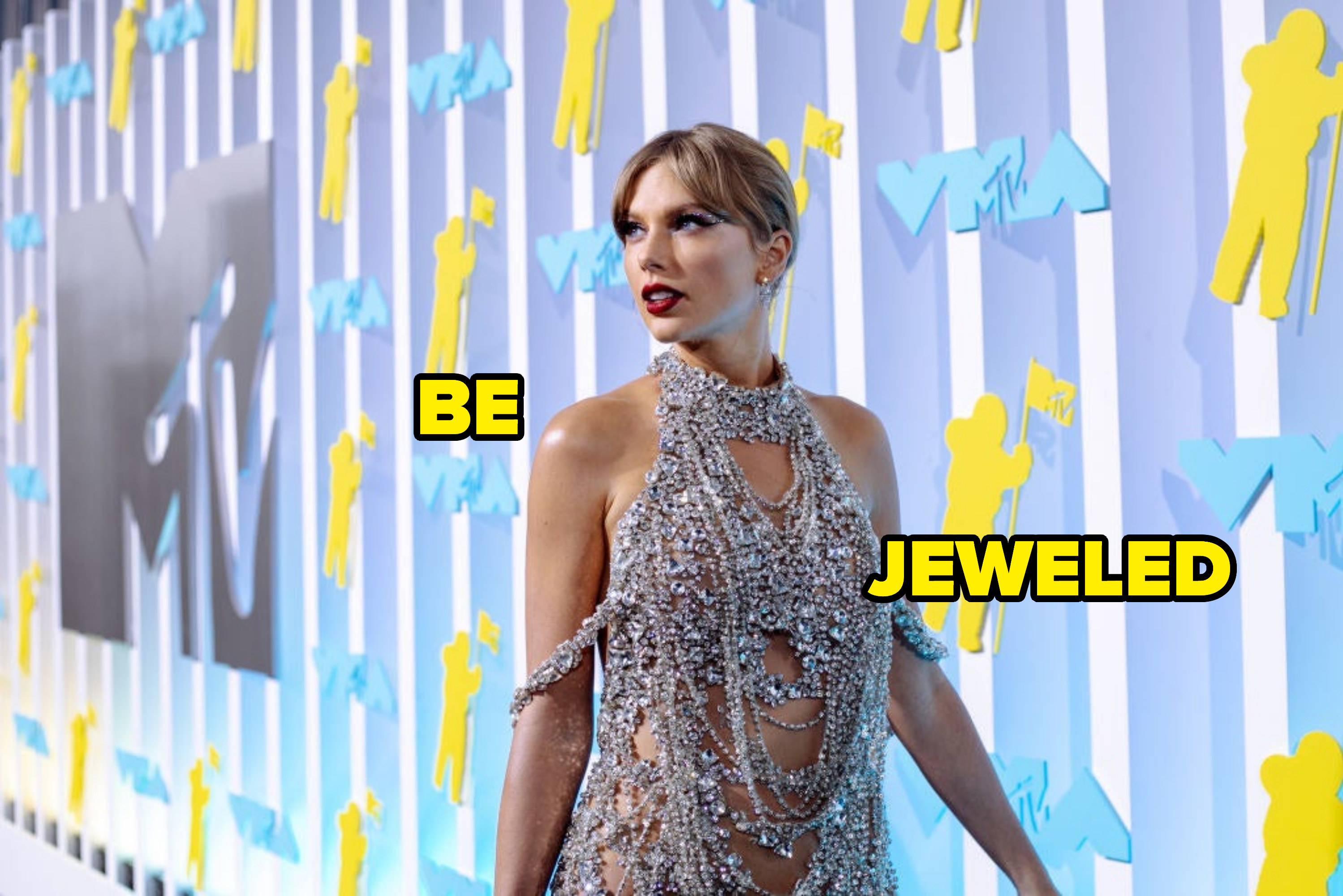 BEJEWELED.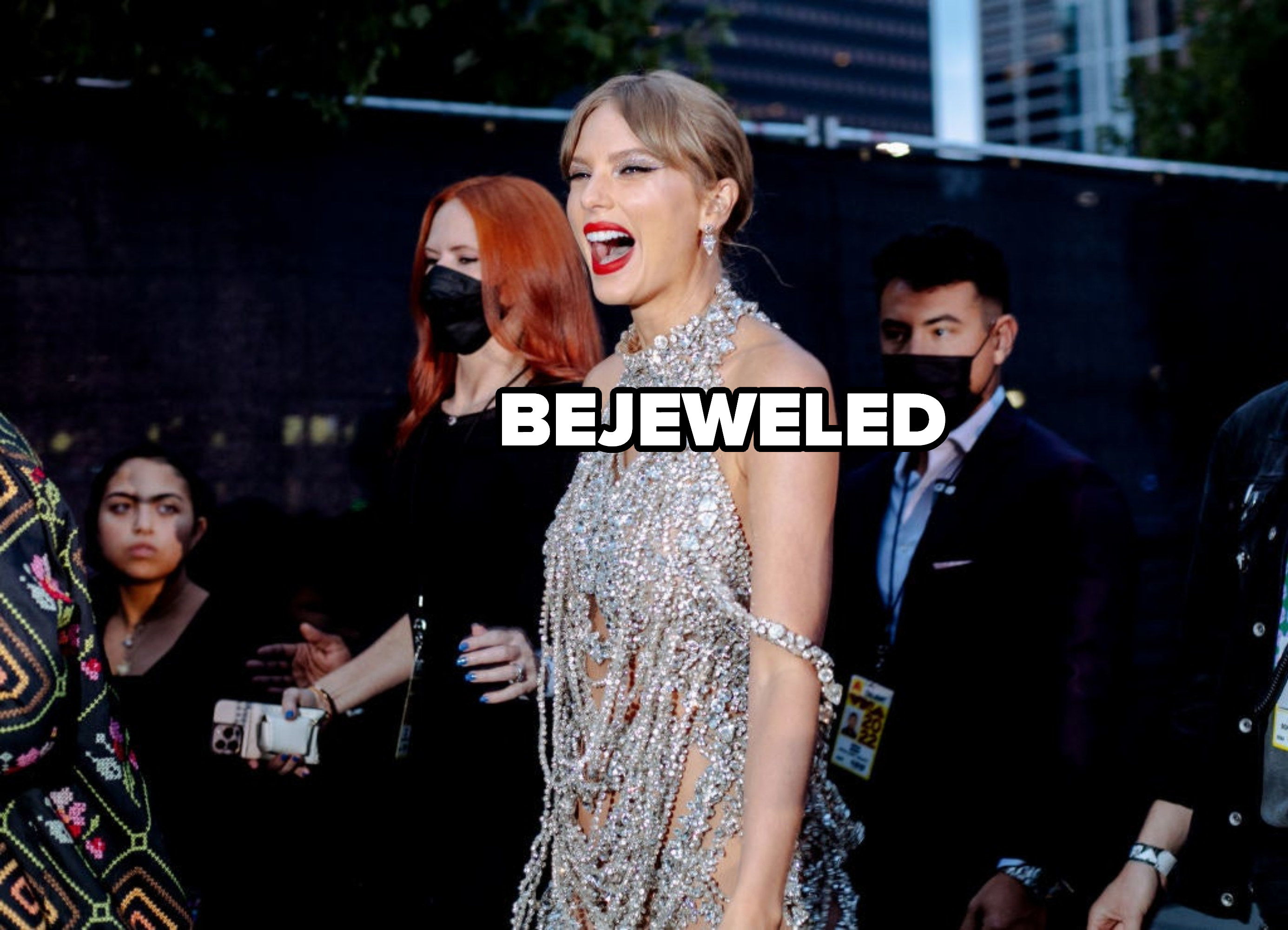 YEP, BEJEWELED.