This is Taylor Swift — Grammy-winning singer-songwriter, certified cat lady, and now...a legend in the TikTok community.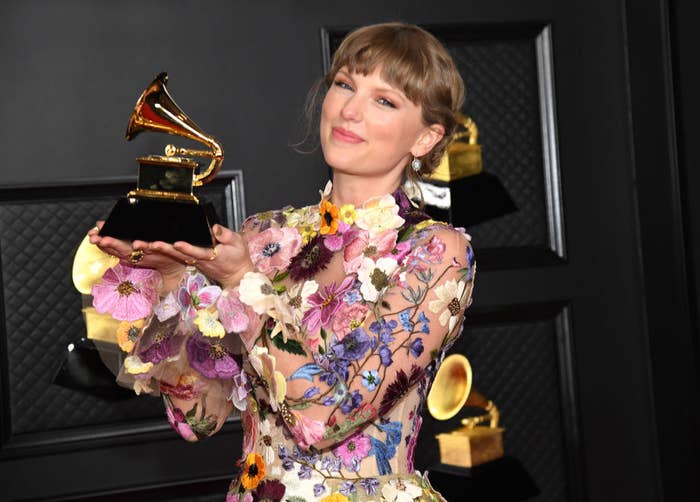 Howeverrrrr, her best piece of content so far is probably her TikTok about Shania Twain, where she made a video about anyone who says country girls can't go pop, with a slide show of her and Shania Twain:
Well, Shania saw the TikTok and then created one of her own about anyone who says, "Country girls can't go pop." She captioned it, "Thank you @taylorswift ❤️ I appreciate you! Paying this one forward to another trailblazer 😘." In her video, she paid tribute to Dolly Parton — another country-pop star:
Taylor, like me, was obsessed, reacting to Shania's video with a stitch of pure joy. "I have ceased to be a person anymore I have exploded into a cloud of confetti hearts."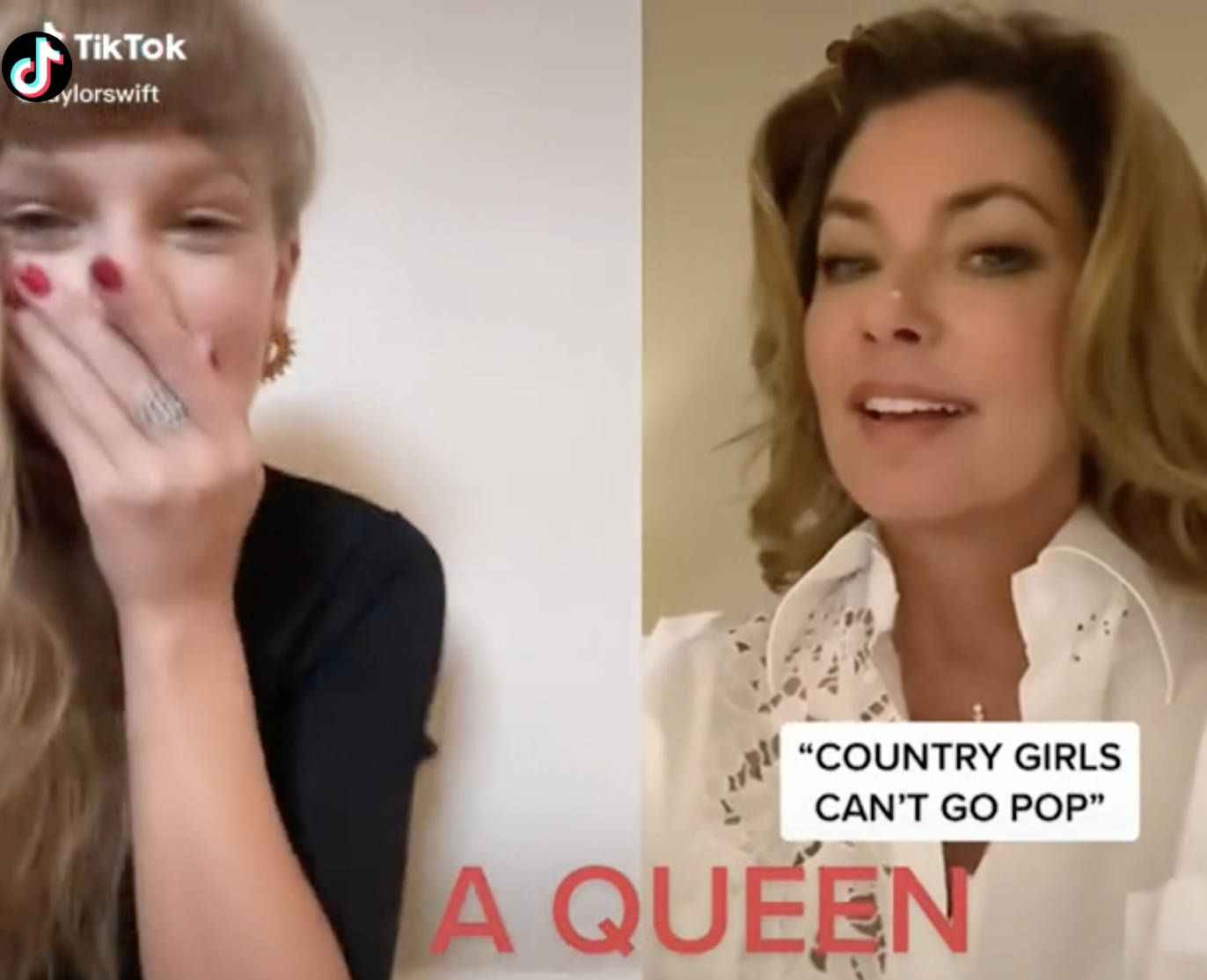 These interactions cured my hangover, made me stream all three of them, and extended my life by 10 years.
Thank you, legends. I love you all. <3 <3 <3