On Saturday, Taylor Swift performed for SiriusXM Hits1's Weekend Countdown and also guest DJ'd, introducing a bunch of musicians' songs.
Hearing her talk about each artist before their song played really interested me, so I rounded up all of Taylor's quotes about them:
1.
Lizzo: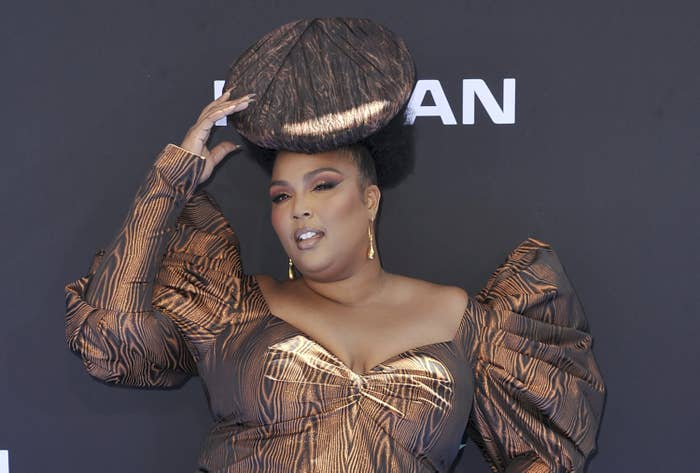 2.
Ariana Grande:
"Ariana Grande is currently on the European run of her Sweetener tour and is absolutely killing it!"
3.
Ed Sheeran:
"I remember when I first heard Ed Sheeran's song and really fought for him to be my Red Tour opening act, even though he hadn't been putting out music in the US. I was just so confident [in] him that if you just heard him you would understand and he would breakthrough. He's my fun, awesome, supportive, talented cousin. He's literally one of my favorite people in the world. It's been so great to watch him become someone that's going to be a legend."
4.
Charlie Puth:
"Charlie Puth tweeted 'I love when artists are in control of small, important details when creating music.' Love that tweet. I feel exactly the same. I think that details are something that can make things fun for fans, because I think it's our duty as artists to, obviously, entertain people."
5.
Miley Cyrus:
"Miley Cyrus is known for loving her pets. She has nine dogs, three cats, and one pig, which I think is phenomenal. She's got a literal farm in her house. I have three cats now, so I understand what it's like to feel like you have this herd of animals. Three cats, I think, is officially a pack. It's pack mentality."
6.
Halsey: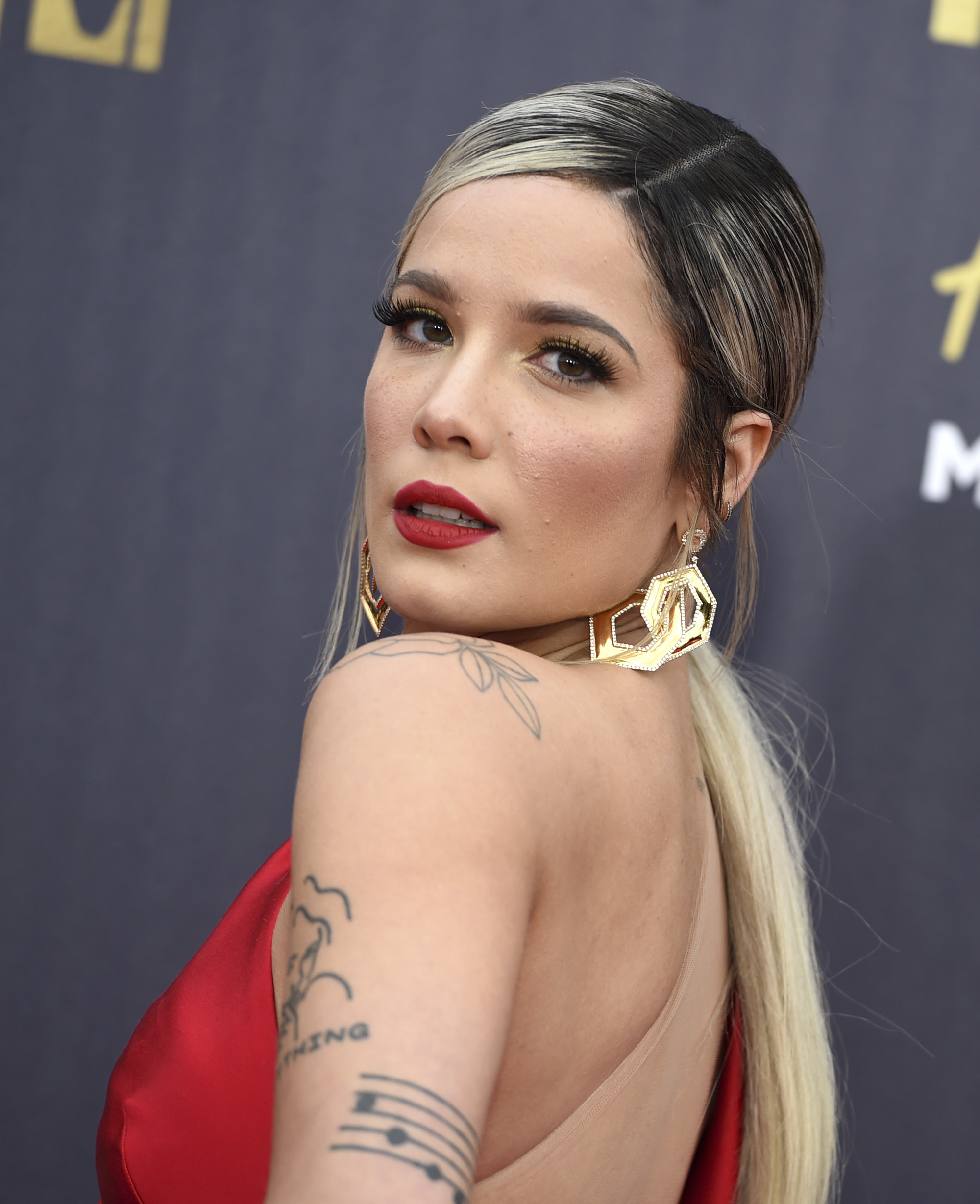 7.
Alec Benjamin:
"When Alec Benjamin was starting out, he'd perform outside Shawn Mendes concerts while trying to get his music out there and build a fanbase as well, which is a very smart move and reminds me of when Shawn Mendes used to open up for my tour shows! There's a lot of ways I connect to this, but I remember when I first started seeing Shawn, I thought that there's really something here. So now Alec is breaking through, too! Sick!"
8.
Ava Max:
"Ava Max is currently working on her debut album, and she says the inspiration for it comes from the strong women in her family. We love this!"
9.
Kelsea Ballerini:
"Kelsea Ballerini counts headlining her own arena tour as one of her biggest milestones and that is fair. It's a huge milestone. Kelsea is someone who I've loved from the very first time I heard her music. She is so warm and loving and kind, and that warmth radiates in her music. My favorite Kelsea Ballerini songs are like slow, wonderful, love, lyrical songs, and I'm a huge fan of her work."
10.
Thomas Rhett: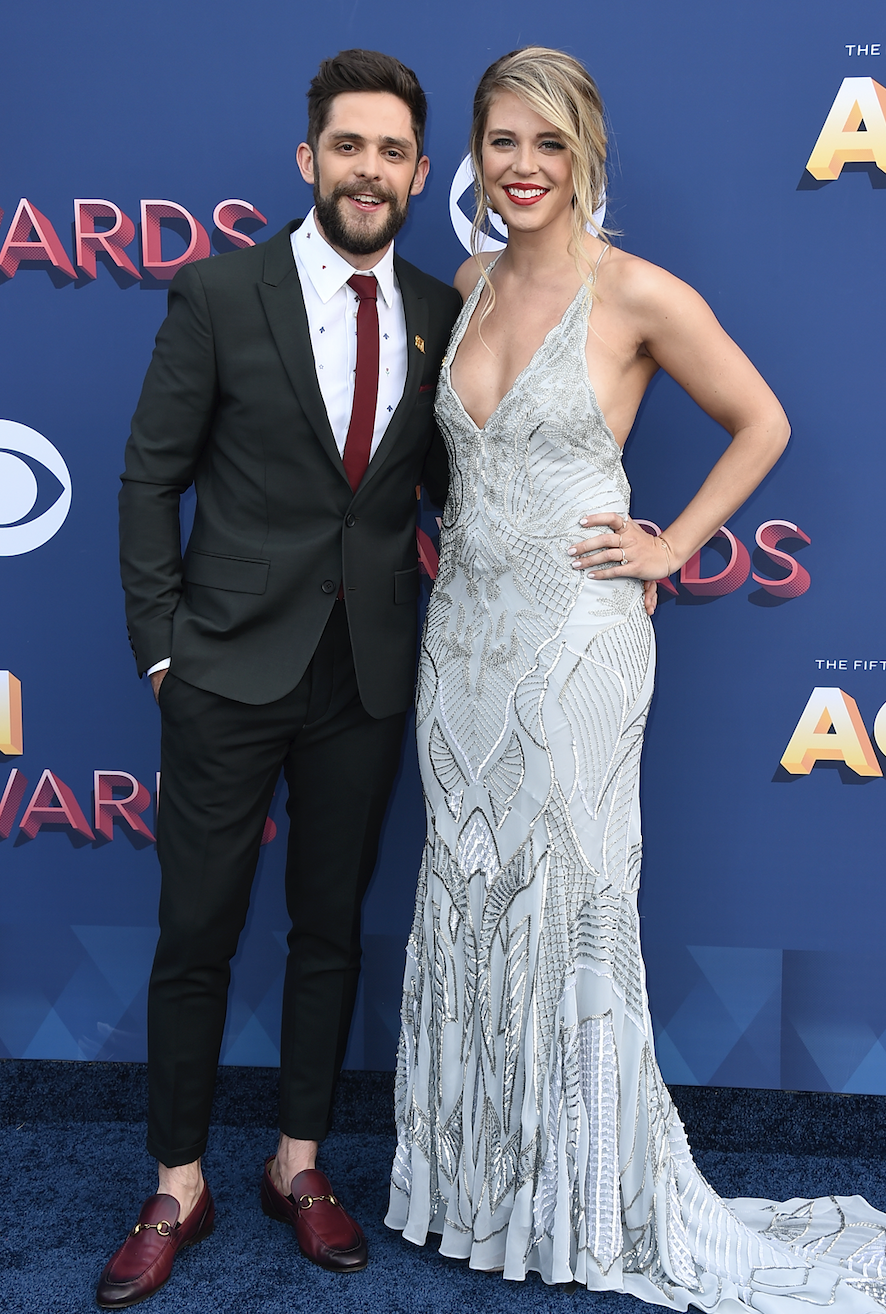 11.
Brendon Urie:
"[High Hopes] is an absolute unstoppable anthem of our generation. Oh my god, this song. This song literally can motivate you to work out, motivate you to run down the street, motivate you to pretty much do anything. I love the energy that comes from Brendon Urie. He's one of the most energetic, motivated people I've ever been around. And just in terms of him being a performer — if you've ever seen Panic! perform live, you know he's one of the best vocalists and showmen that we have."
12.
Camila Cabello:
"What's funny is that there are two Camilas. When you're hanging out with her, she's like, 'Let's go to Disney World and eat jelly beans' and when she's on stage, she's the smouldering-est, hottest, most mysterious woman you've ever seen. I think what makes her so exciting as a performer is that she's so multifaceted. Sometimes with her music, she's showing you a sensitive, singer-songwriter side of her that channels who she really is, then she's like 'Havana-oonanana,' like, you know, siren."
13.
Katy Perry:
"So Katy, a few weeks ago, was saying really complimentary things about my cookies that I bake, which really warmed my heart because there's little you can do that would make me happy more than complimenting my baking. She came over and I baked her cookies. I was just really happy to hear. She had said they were good in the moment, but hearing it afterwards I was just filled with pride. My heart doubled in size, then burst into confetti butterflies."
14.
Lil Nas X and Billie Ray Cyrus: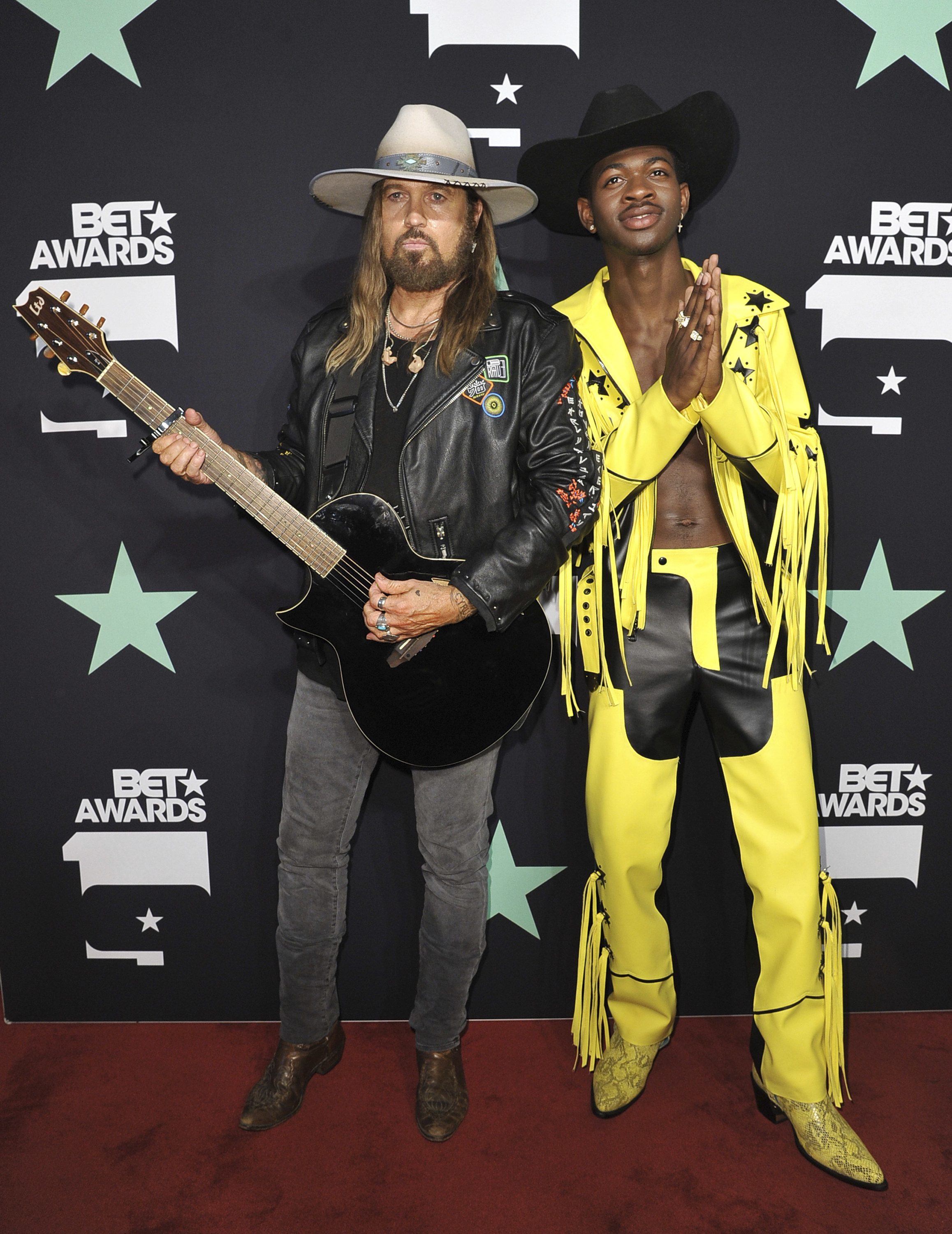 15.
Post Malone:
"Post Malone is a great performer. I remember when I first saw him perform on award shows and I just love his voice. He's got such an interesting vibe and what he's doing is so cool. He writes a really good hook. As a songwriter, when I see people that are consistently making songs with hooks that I'm so intrigued by, you can't help but just become a fan, and that's what happened when I heard Post Malone's music and his album, I was like, 'This is legit!'"
16.
Bebe Rexha:
"I love Bebe Rexha! She went on IG recently and spoke about ageism and about how she's 29 years old, which is young. And people are treating her like she's at the end of her career. Her gap to accomplish things in narrowing now that she's in her late twenties. I think the more that newer artists speak out about this sort of thing, the closer we'll be to not have to face these kinds of weird stigmas in the music industry, so more power to her. I think that's amazing and brave."
17.
5 Seconds of Summer:
"5SOS say that one of the best parts of being in a band is meeting their fans. I agree! Even though I'm not in a band, I do get to meet fans a lot, and I think it's awesome when artists know and respect that bond because fans do so much for us. They're literally the only reason we get to do this."
18.
Billie Eilish: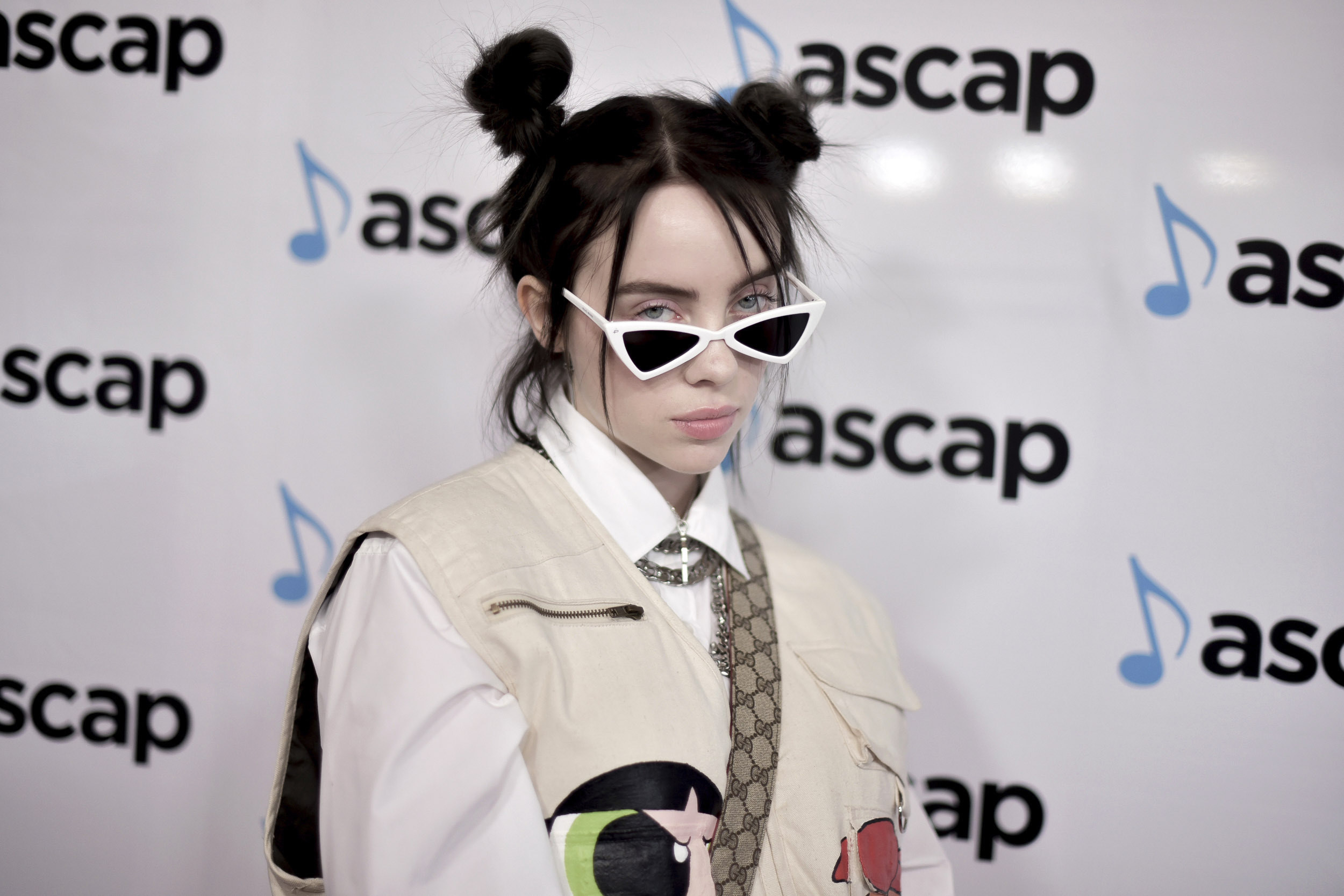 Ugh, yes, we stan all of these artists and Taylor's love for them. Not one bad word said! A legend supporting legends. <3