Taylor Swift. You know her. She's got Grammys. She's got insurmountable talent. She IS the music industry, luv.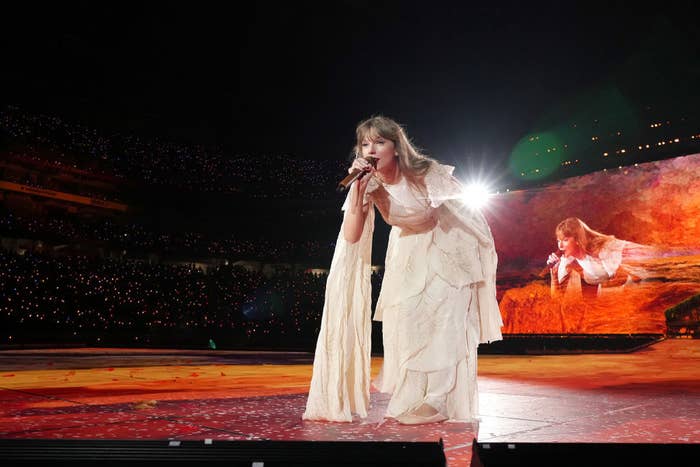 So, yes, let's talk about the vocals.
Let's start with my favorite — Taylor's sustained high notes on this tour. She takes us to church with the TikTok favorite "Don't Blame Me," where she nailed two gorgeous E5s.
She also nailed the belt-heavy "Cruel Summer" climax and added some belts at the end, too:
Taylor performed "Enchanted" and sounded even better than she did when she sang it on the Speak Now Tour. Like, come on!!! MEET yooouUuU!
Taylor sang an updated rendition of "Illicit Affairs," where she belted the climax perfectly with power and ease. Yes, mother.
And don't even get me started on the "My Tears Ricochet" vocals. Ethereal, hypnotic, and resonant.
Her Evermore and Folklore segments were full of delicious low notes. Like in "Champagne Problems":
ALSO...in her performance of "Karma" — my throat broke trying to do all these low notes in a row:
But as always, Taylor was at her best with just her and a guitar (or piano). Like in "This Is Me Trying":
Now, let's hear it in the comments for Taylor's vocals on tour.