Taylor Swift's "Lover" Album Will Be Her Most Important Ever. Here's Why.
I'm so ready.
You've probably heard that Taylor Swift's seventh album, Lover, will be released August 23. There's so much that's different about this album and its rollout that I really believe it's gearing up to be her biggest and most important album to-date. Here's why.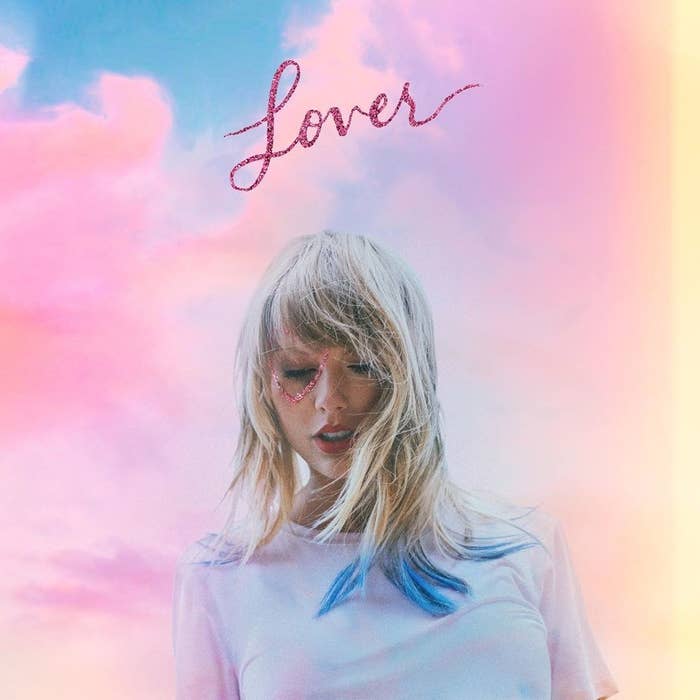 1.
Taylor seems to be so happy in her personal life, and I think that'll definitely show in Lover. Her previous album, Reputation, talked about the tentativeness and delicacy of a new relationship, and I think Lover will give us the Taylor Swift that's excited, more secure, and of course, in love.
2.
Lover follows the Reputation era. This Lover era Taylor is more active online, less secluded, and is even back to doing interviews. She's speaking in meme, stan language, and back to her funny, light-hearted self. I think that'll translate in the album and its lyrics.
3.
Taylor has found her political voice. She's discovered the power of her platform and found a way to use it to advocate for human rights, while also condemning racism, discrimination, and other issues plaguing the country. Taylor even said herself the album will have "political undertones."
4.
And with that political voice, she's already made a significant impact in society. I think this album will continue to push for equality and acceptance, especially for the LGBTQ community.
5.
We've already gotten Track 5, "The Archer." Fans have never gotten the fifth track before the album drops. It seems like this album will feature some of her most honest, raw songwriting. I mean, can we pleaaaase appreciate the vulnerability of these lyrics:
Combat, I'm ready for combat
I say I don't want that, but what if I do?
'Cause cruelty wins in the movies
I've got a hundred thrown-out speeches I almost said to you
Easy they come, easy they go
I jump from the train, I ride off alone
I never grew up, it's getting so old
Help me hold onto you
I've been the archer
I've been the prey
Who could ever leave me, darling?
But who could stay?
Dark side, I search for your dark side
But what if I'm alright, right, right, right here?
And I cut off my nose just to spite my face
Then I hate my reflection for years and years
6.
The deluxe albums come with Taylor's ACTUAL journals over the years.
7.
It will put to rest old drama. We've only gotten three singles, but it seems like Taylor is passed old feuds and headlines about her. I mean, two videos in and we've already gotten this iconic moment with her and Katy Perry:
8.
Taylor told Entertainment Weekly that the album is going to cover an 'emotional spectrum." Theme-wise, this is similar to Red, which many consider her best album:
"There's a lot of a lot on this album. I'm trying to convey an emotional spectrum. I definitely don't wanna have too much of one thing. You get some joyful songs and you get the bops, as they say. [There are] really, really, really, really sad songs, [but] not enough to where you need to worry about me."
9.
This is her first album under Republic Records. That means more creative freedom, more control, new people, new decisions being made, and, hopefully, more risks taken:
10.
It's also her first SUMMER album. All of her previous albums were released in either October or November. This means new themes, new colors, new everything, OMG:
11.
The album hasn't even been released yet and it's broken records. Last month, it broke Apple's record with most pre-adds.
12.
Taylor liked this post on Tumblr about how there are several self-written songs on the album. OMG, self-written songs. That means more songs like "Last Kiss," "State of Grace," "Holy Ground," etc. OMG.

13.
Fans who have been to Secret Sessions aren't allowed to say much after hearing the album, but I've seen some fans hint that it's more cohesive than 1989 (which won Album of the Year at the Grammys) and its lyricism is better than Red (aka home of "All Too Well").
IN CONCLUSION, LOVER IS GOING TO BE AN ICONIC, BOPTASTICALLY UNFORGETTABLE SEVENTH ALBUM!