Last month, two police officers were shot after responding to a domestic dispute in Harlem. Both Officer Wilbert Mora and his partner, Jason Rivera, have died.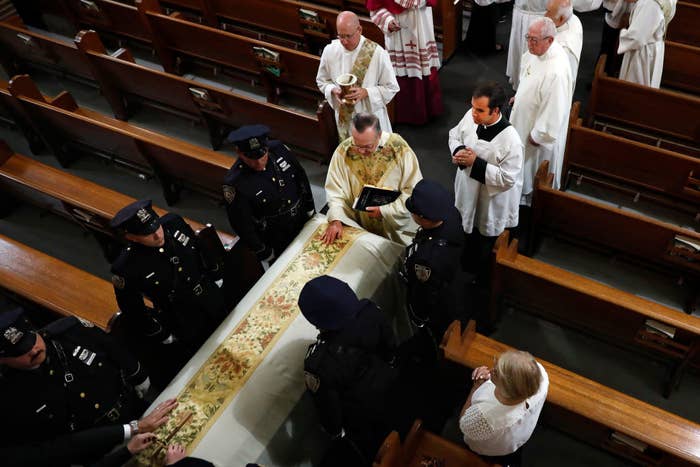 And on Friday, Jan. 28, thousands of officers gathered to attend Rivera's funeral:
Some people on social media commented on the gathering of police, including journalist Danny Haiphong, who captioned a photo of the gathered officers, "I'm gonna tell my kids this is what fascism looks like."
Actor Susan Sarandon added, "So, if all these cops weren't needed for CRIME that day, doesn't that mean they aren't needed ANY day?"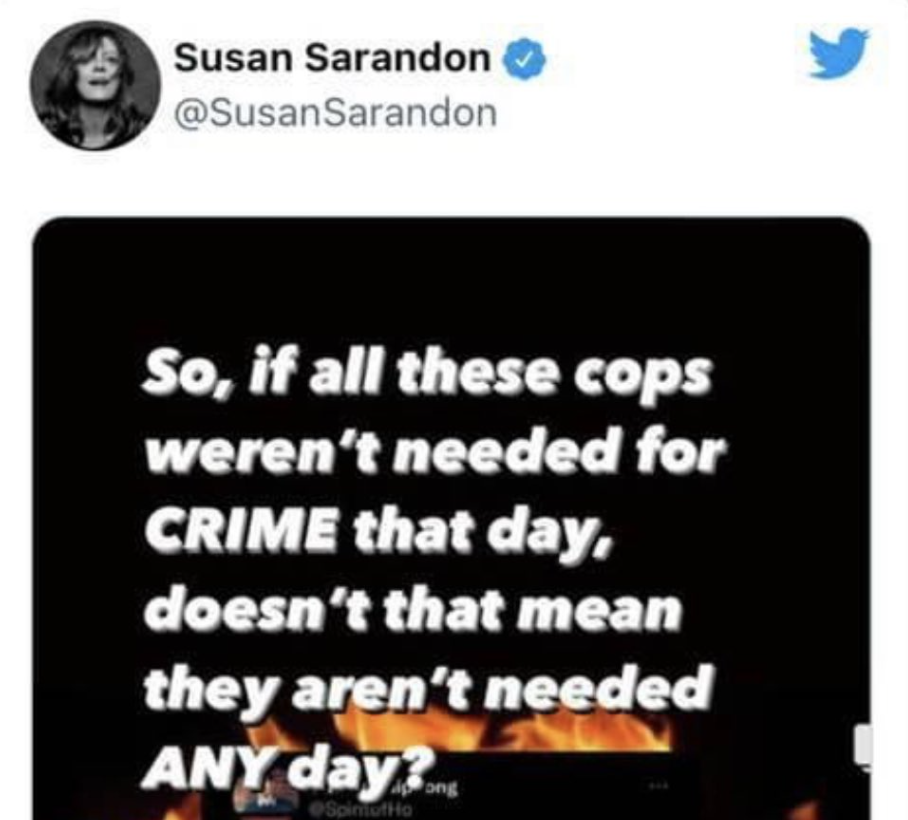 It seems Sarandon wasn't really aware of why the officers were all gathered, yet her comments still drew considerable backlash online:
"I deeply regret the meme I recently shared on Twitter that included a photo of Officer Jason Rivera's funeral," she wrote.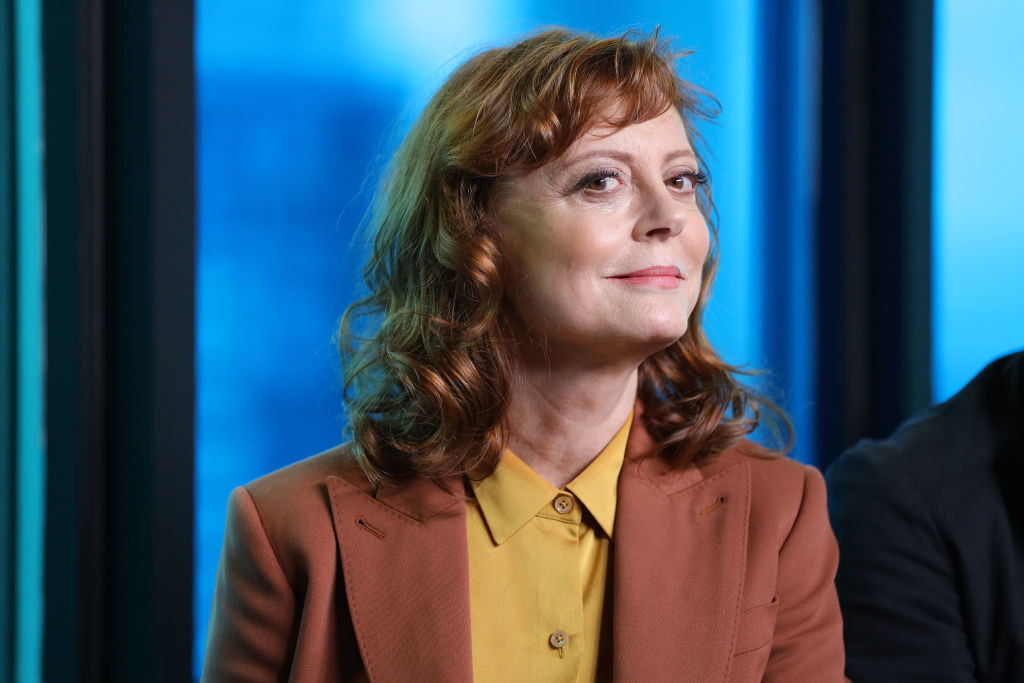 "I reacted quickly to the picture without connecting it to a police funeral and I realize now how insensitive and deeply disrespectful it was to make that point at that time," she continued.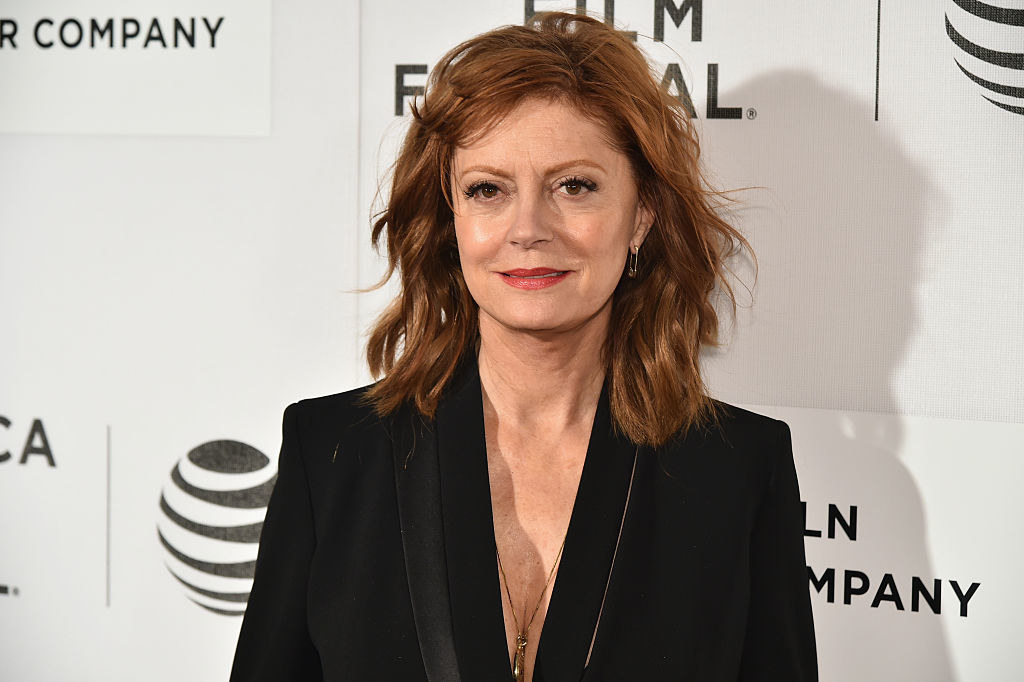 "I sincerely apologize to the family of Officers Rivera and Mora for causing additional pain during their time of grieving."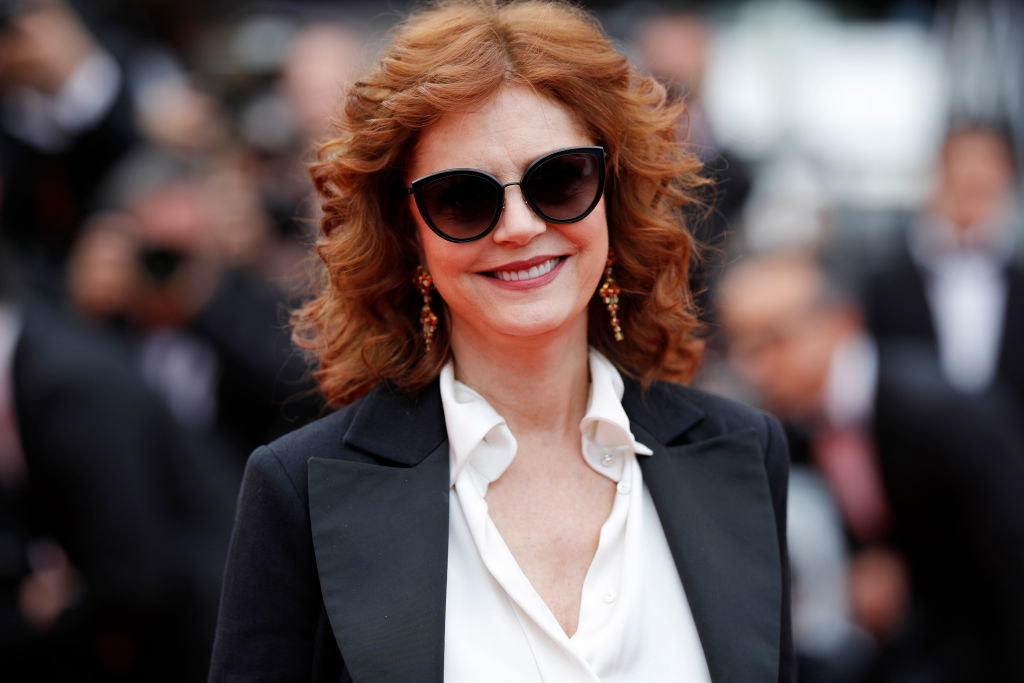 We'll continue to update you if anything further occurs.