On Tuesday, 19-year-old Juan (@xadoringpaige) decided to message Southwest Airlines on Twitter and mess with them, pretending he had a horrible experience.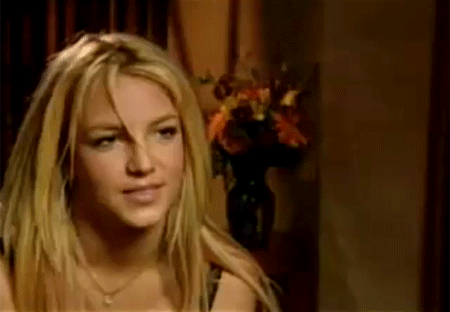 First, he pretended to have a legit question: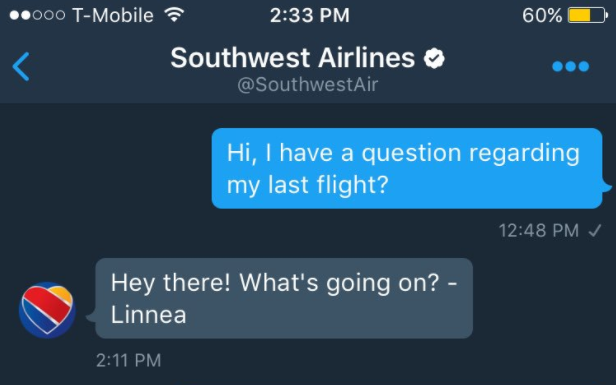 Then came the fake complaint — that the flight attendant was rude.
And then came the (fake) extra details — that the flight attendant called him "fattie" and shamed him for asking for extra sugar.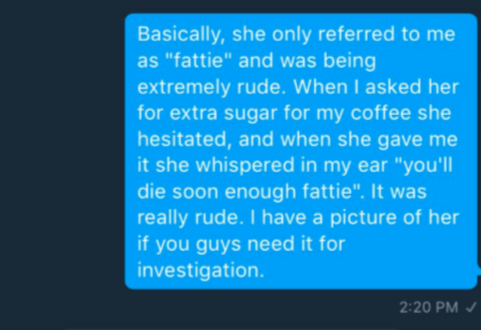 The Southwest rep, Linnea, apologized and asked if she could have the attendant's information.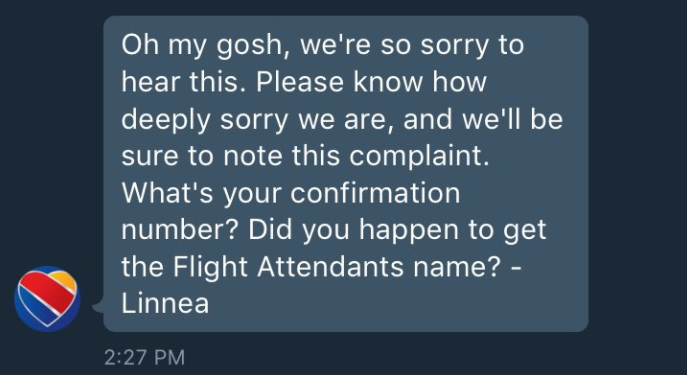 Which is when Juan responded with this pic: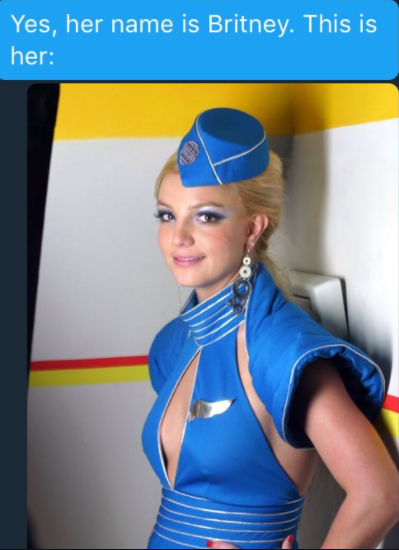 "I was really surprised because I was expecting to get ignored or a block," Juan told BuzzFeed. But Linnea, realizing she was being trolled, instead responded in the most iconic way.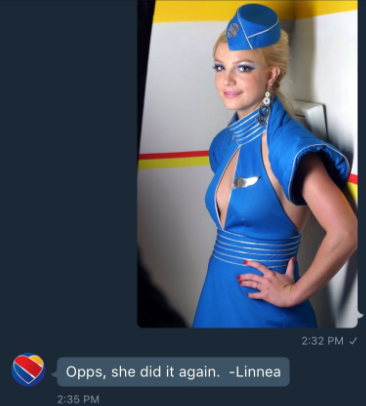 After, Juan tweeted out the conversation, and it went viral.
Naturally, people lost it:

While others praised Southwest:
Juan said watching Britney Spears' "Toxic" video gave him the idea. "Britney was wearing her iconic flight outfit, and it made me laugh at the thought of her being an actual flight attendant."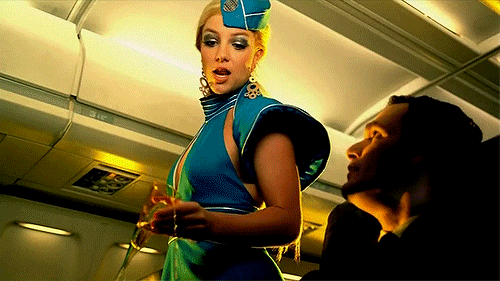 BuzzFeed has reached out to Southwest Airlines for a comment.