You know Snooki. Queen Meatball. Queen of Not Finding The Beach. Overall legend.
Well on Tuesday, she posted this pic of her next to a Jersey Shore: Family Vacation billboard.
Of course, haters had to come for her. One called her stupid, and she sarcastically clapped back: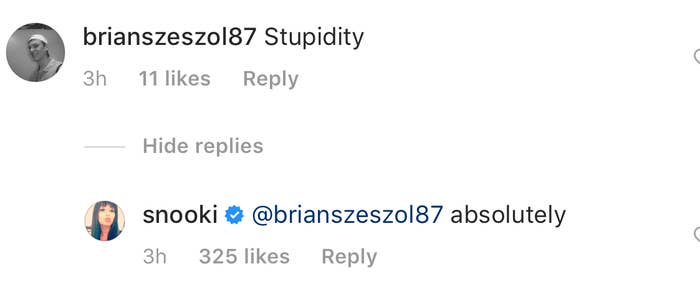 But another hater criticized her appearance, saying she has so many injections she can barely open her mouth.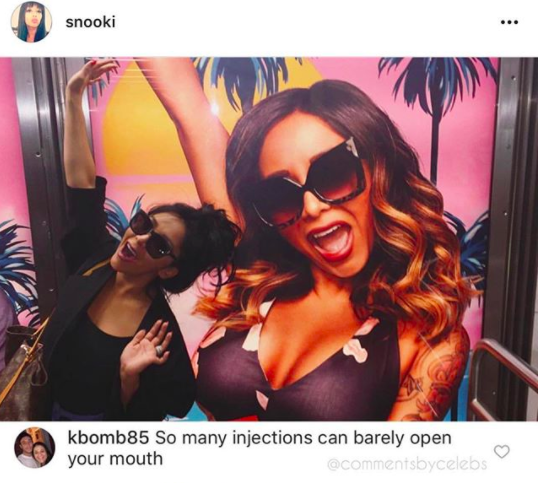 Her clapback for this troll was even better:

YESSSSSS SNOOKI! Let 'em know you're unbothered!
And side note: STOP 👏 CRITICIZING 👏 PEOPLE'S 👏 APPEARANCE! Thx!