Shane Dawson Addressed The James Charles/Jeffree Star Drama In A Really Long Post
Saving you from reading that whole post.
If you're like me, you think a lot of the YouTube drama is confusing. It moves fast, there's a lot of characters, there's a lot of scandals, and it's very dramatic.
Well, the latest drama is a drama about a drama. Recently, Shane Dawson faced backlash after people accused him of being involved in or "helping to orchestrate" the infamous Tati Westbrook–James Charles ordeal.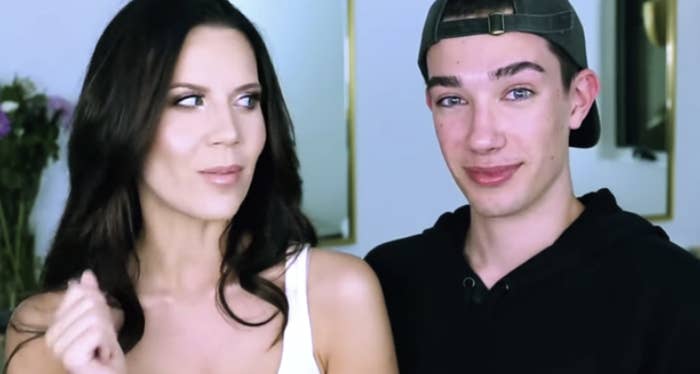 Remember when Tati posted that video, wherein she aired her issues with James Charles, thus resulting in him losing millions of subscribers? Then he made a response video, people believed him, and the whole thing was a mess? Yup, that.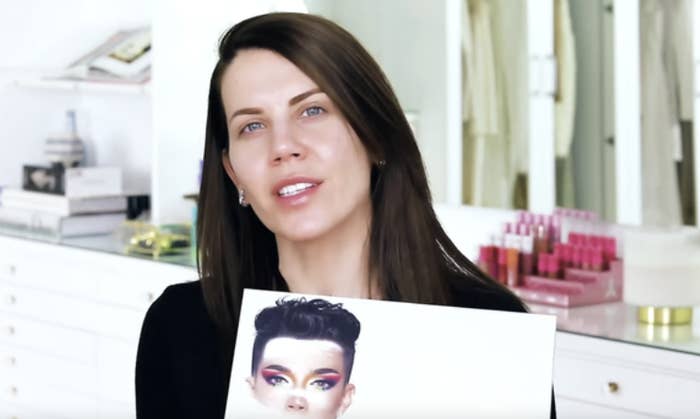 Well, on Sunday morning, Shane posted a super long essay thing (which is now deleted) on Twitter, wherein he called out James, Jeffree Star, and the beauty industry.
First, he answered questions that were circulating about him as to whether or not he was involved in the Tati drama, and whether he orchestrated it or wanted it to happen. He answered all "No."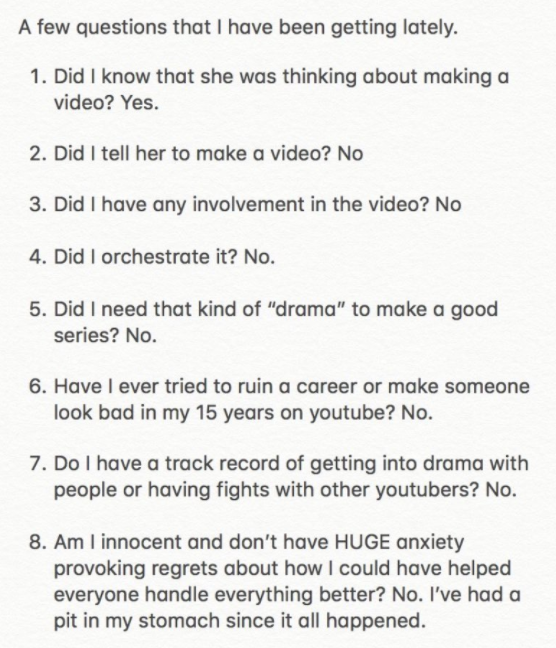 Next, he called out beauty gurus for being "egocentric, narcissistic, and vengeful":
"The beauty gurus who are ALWAYS involved in scandals are ALL THE FUCKING SAME. They are all attention seeking game playing egocentric narcissistic vengeful two faced ticking time bombs ready to explode. And I'm OVER it. This all happened over a year ago and I'm really sick of hearing about it and having people constantly using it as a way to keep my name and other names tagged together in drama videos."
And then he called out Jeffree Star, saying he loves him but doesn't agree with the way he handles things: "Yes, Jeffree is in that list of dramatic gurus (and he would admit that) and he will always be family to me and I love him despite those characteristics. He's VERY aware of the fact that I don't agree with many of the ways he approaches situations and I have been very honest with him about needing to make some changes."
Shane then went on to say how he felt about James during the Tati scandal, saying, "Do I think he was a young, egocentric, power-hungry guru who needed to be served a slice of humble pie the size of the Empire State Building? Yes."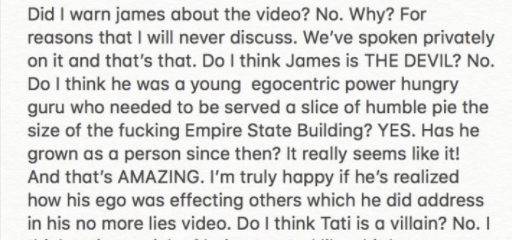 Shane also apologized for teasing the James–Tati–Jeffree drama in the trailer of his docu-series "The Beautiful World of Jeffree Star" — especially since the series never touched upon it. "I'm really sorry to Tati and James if me putting their drama in the series at all felt like I was reopening wounds."
"As for my channels, I'm done with the beauty world. I love what I was able to create with Jeffree and I'm sure people are going to assume I only did it for money, but that's not true. I just am choosing to no longer be a part of that world."
Jeez. Ok, well, best of luck to Shane, and here's to the second half of 2020 hopefully being drama-free!