1.
When she got her first tattoo — at age 12.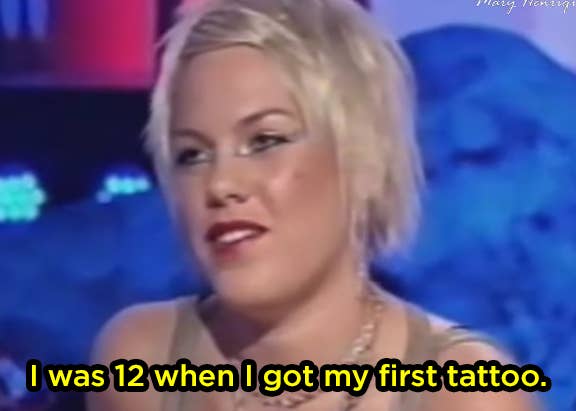 2.
When she dragged Kanye after he interrupted Taylor Swift at the VMAs: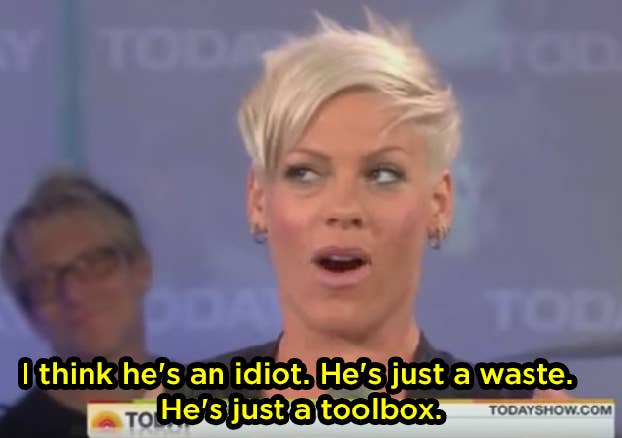 3.
When she defended Lady Gaga after people criticized her Super Bowl performance:
4.
When she tweeted this during Chris Brown's performance at the Billboard Music Awards:

7.
When she was SUPER candid about her marriage:
"There are moments where I look at [Hart] and he is the most thoughtful, logical, constant … he's like a rock. He's a good man. He's a good dad. He's just the kind of dad I thought he'd be and then some. And then I'll look at him and go: 'I've never liked you. There's nothing I like about you. We have nothing in common. I don't like any of the shit you like. I don't ever wanna see you again.' Then two weeks later I'm like, things are going so good, you guys. Then you'll go through times when you haven't had sex in a year. [You wonder] 'Is this the end of it? Do I want him? Does he want me?' Monogamy is work! But you do the work and it's good again."
8.
When she was asked about Miley Cyrus's infamous 2013 VMA performance and said this: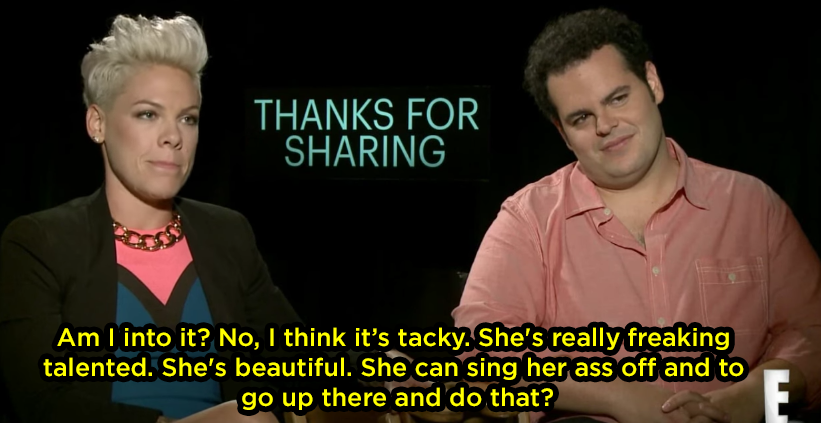 9.
And when she said this about all the shitty VMA performances:
"I felt sad because music is supposed to inspire. It saved my life. This trash won't save any kids life," she reportedly said. "In a world that is even scarier and with lives still worth saving, who will stand up and have soul?"
10.
When she took rejection like a fuckin' champ:
11.
When a music exec walked into the studio, didn't say hi to anyone, and said Christina Aguilera would take all the high parts, Pink said this:
12.
When Pink messed up during a concert and then said she sounded like Aguilera, her formal rival: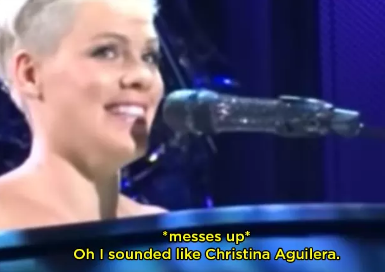 13.
When she iconically sang this lyric in "U + Ur Hand."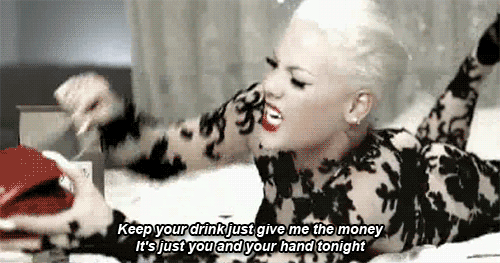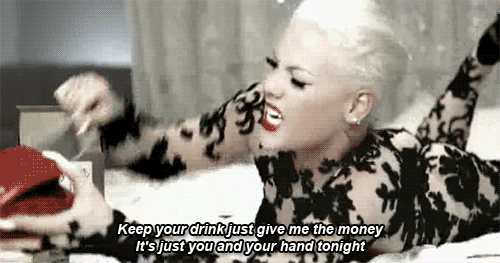 14.
When someone suggested she didn't deserve the Vanguard Award for her music videos, she said this: