2.
And this high school football player, who fell right through the floor:
4.
This girl, whose picture was made into missing person ads after she skipped class: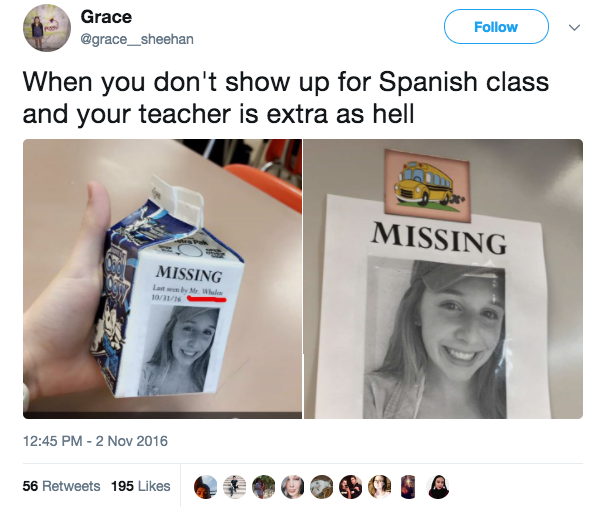 5.
And this girl, whose cheat sheet was forever memorialized by her teacher: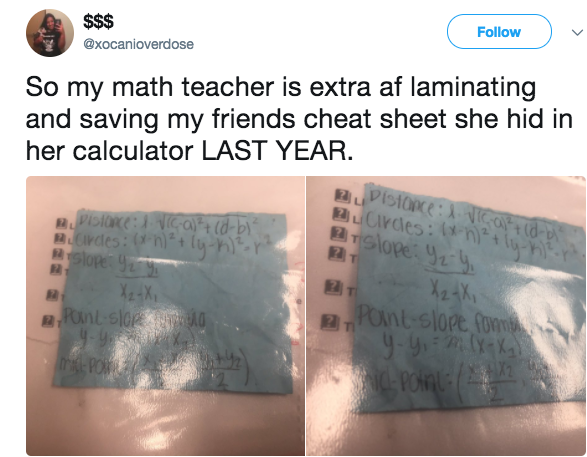 6.
This guy, who had a rough start to prom:
10.
This guy, who actually has to fill out this application to date/go to prom with his girlfriend: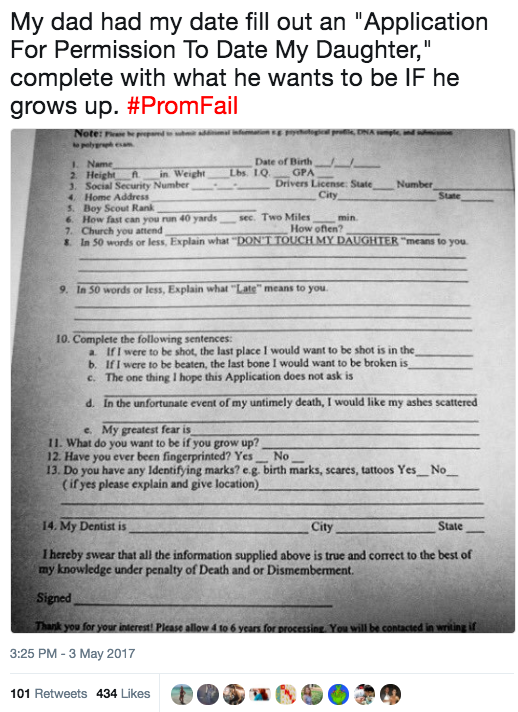 17.
And last but not least, this guy, who may have graduated, but still failed: