If you're a server, bartender, or anyone who relies on tips, you know how infuriating it can be to get a bad tip — or even no tip at all. Well, some servers just take it and move on to the next table/customer.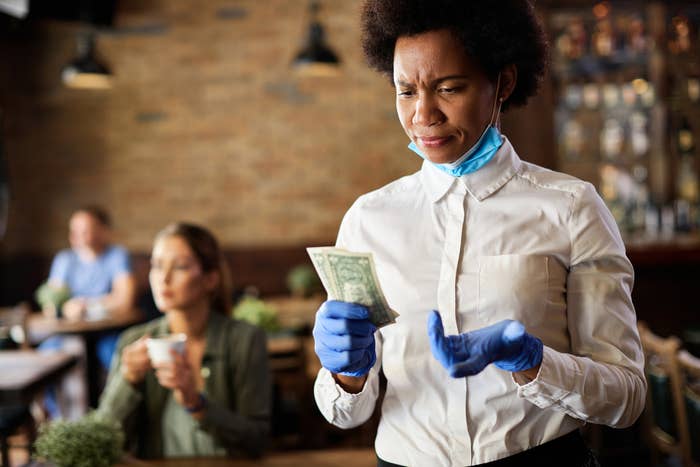 BUT...some, like these people, get back at these shitty tippers one way or another! In fact, here are just a few examples to prove my point: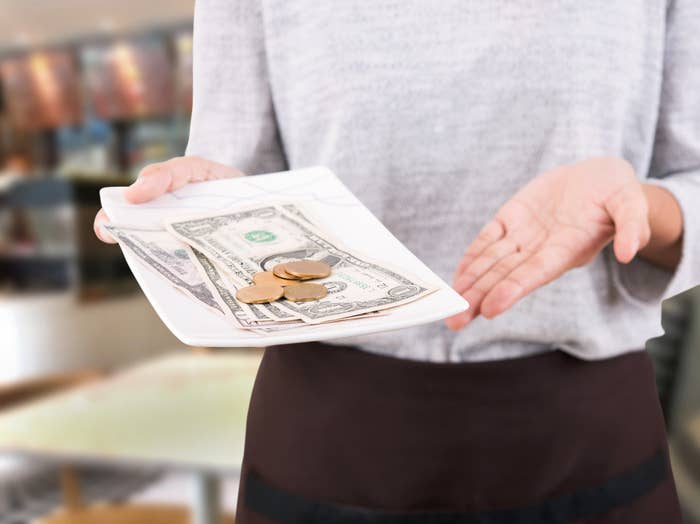 1.
This server, who served this iconic line:
2.
This server, who called out the bad tipper in front of everyone:
3.
This spiteful server, LOL:
4.
This server, who returned the tip:
5.
This server, who texted the guy (who left his number) and called him out: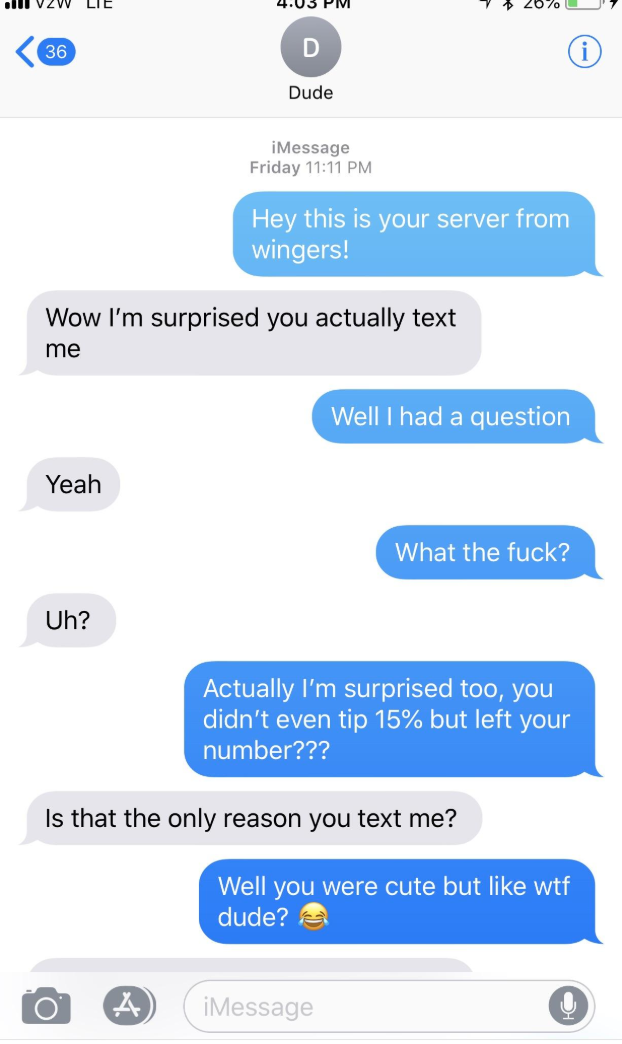 6.
This server, who did the "return it, smile, and walk away" technique:
7.
This person, who threw the change at the bad tipper:
8.
This server, who gave this couple the sarcastic treatment:
9.
This server, who sent a follow-up request:
10.
This clever server's reply:
11.
This slow, gradual form of returning the "tip":
12.
This person who told the bad tipper's parents:
13.
This benign revenge:

14.
And lastly, this questionable revenge, OMG:
In conclusion, TIP YOUR SERVERS. They deserve it!