Well, earlier this month, she shared a TikTok of her lying on a boat in a bathing suit, where she mimed the words to the popular sound on the app about "real stomachs."
In the video, Selena reacts to a voice saying "Suck it in" and mimes, "I'm not sucking shit in."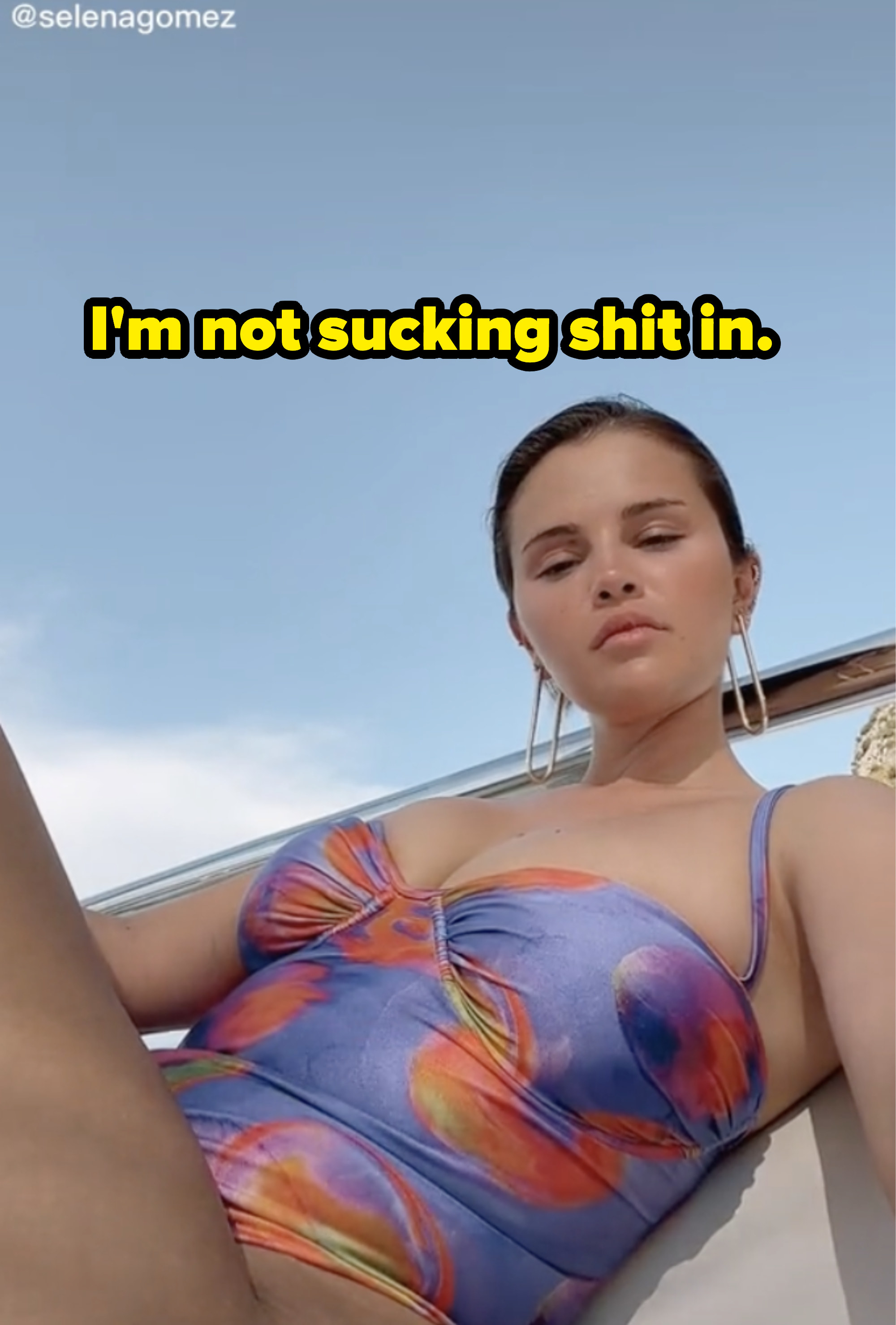 "Real stomachs is coming the fuck back, OK?" she mimes, patting her stomach.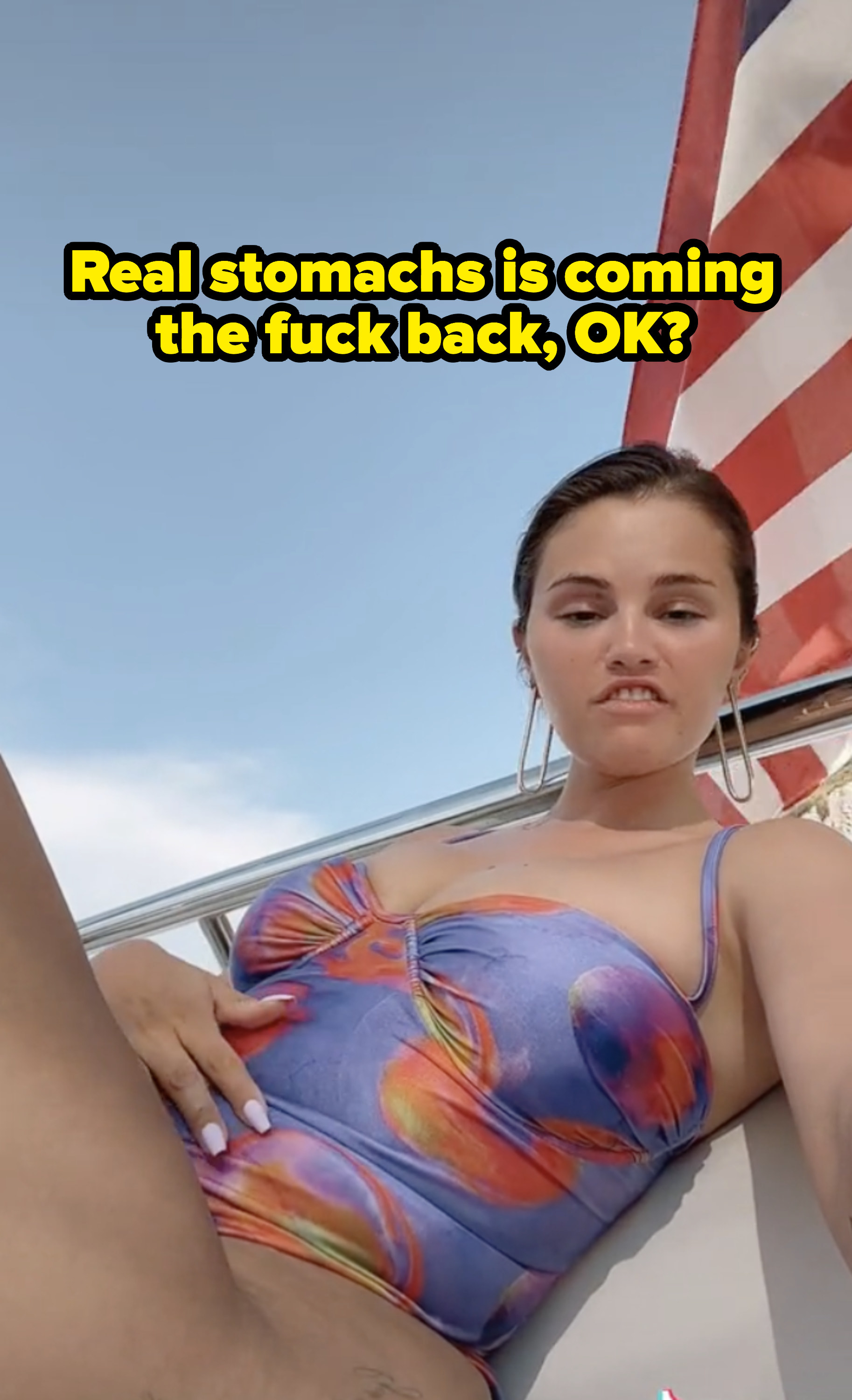 People loved the video: