Thanks to J! Archive, we have questions from the first-ever Jeopardy! episode.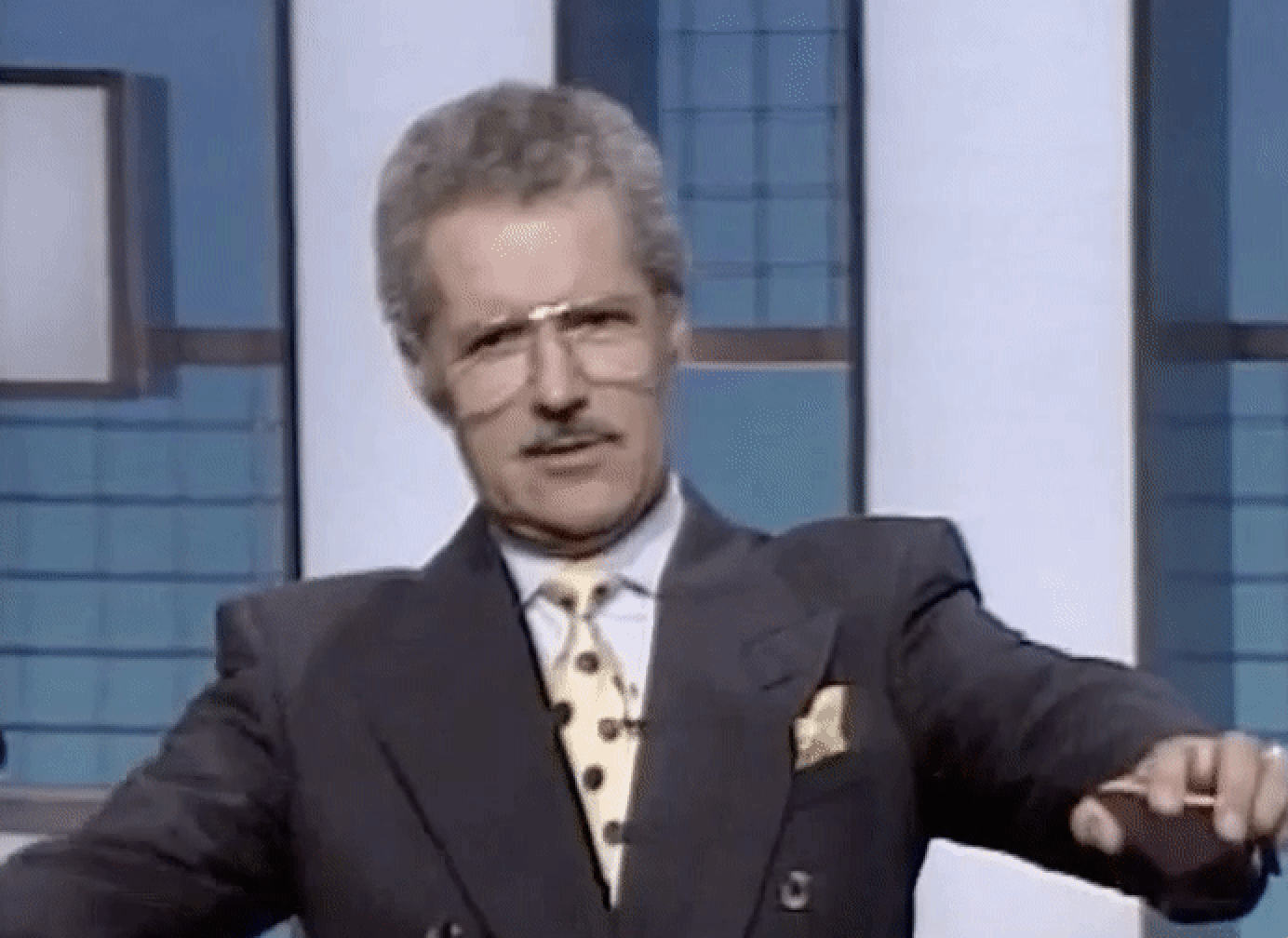 See if you would've been able to answer them correctly! Good luck!
Via Stringer / Getty

Yup, the trunk has a lot going on in there.

Via Cameron Spencer / Staff

Yep, loch means "lake" in Scottish. The more you know.

Via ABC

Yep, he lived there with his wife, Martha Dandridge Custis Washington.

Hitler's book was called Mein Kampf.

Via Sean Gallup / Staff

Yep, where it all went down.

Via MPI / Stringer / Getty

Nero started a fire that burned 2/3 of Rome. Rude...

Via Hulton Archive / Stringer / Getty

I mean, are you surprised? Rats would.

Via AFP / Staff/ Getty
Looks like there are no comments yet.
Be the first to comment!