Pink Spit Out Her Cough Drop Right Before Performing The National Anthem And It's Iconic
Queen.
On Saturday, Pink shared this Instagram, saying how she was currently battling the flu and had lost her voice.
So when it came time for her to perform the National Anthem at the Super Bowl, we were all like this:
Luckily, she pretty much killed the performance and managed to do something mega-iconic before the slayage even began.
That's right — seconds before the Super Bowl. She (prob accidentally) forgot to spit out her gum*. Watch here:
LOL.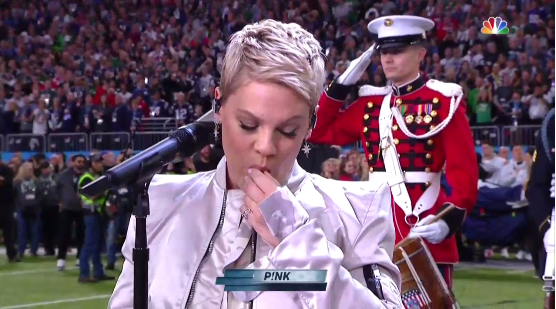 People instantly deemed it iconic, gif-able, and perfect:
Ugh, thanks for the first great celeb moment of the Super Bowl, Pink! And congrats on killin' it!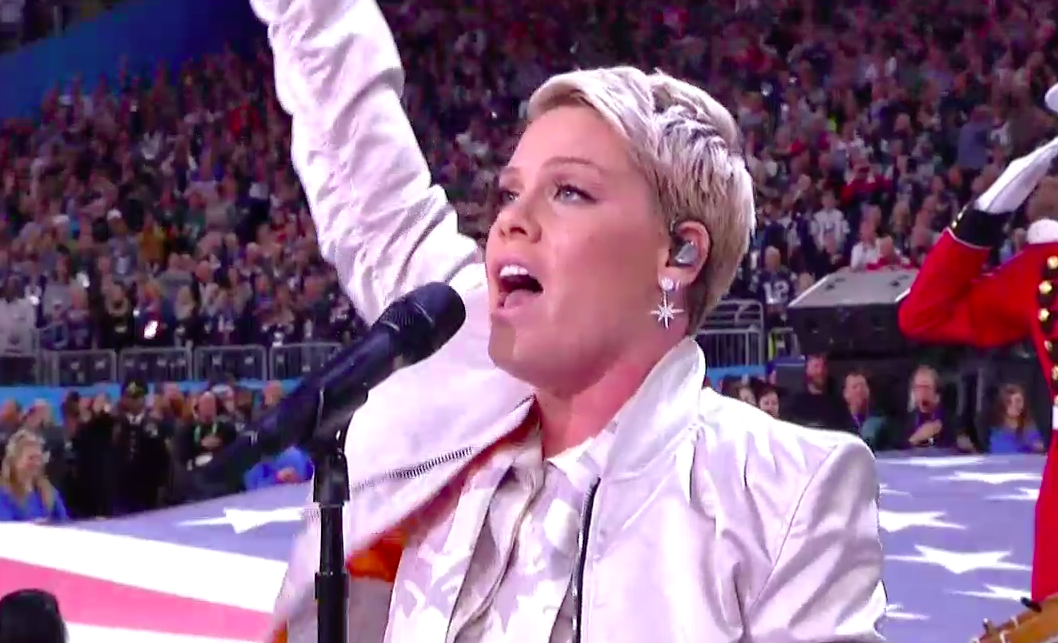 UPDATE: Pink took to Twitter to clarify it was a throat lozenge.