And on Tuesday, Pete joked about the called-off engagement, pretending to propose to Maggie Rogers in a promo for Saturday Night Live on Tuesday...
...which led to Ariana dragging Pete on Twitter (she deleted these, but I screenshotted them because drama deserves to be preserved forever):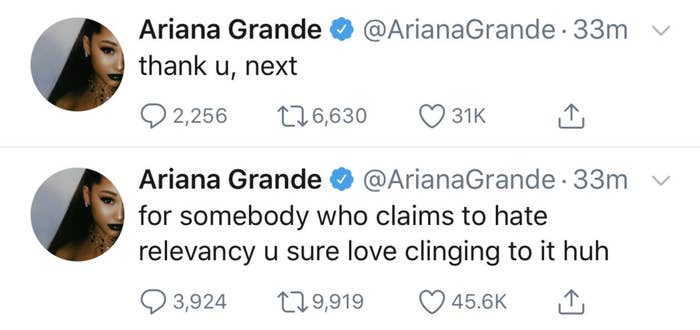 After that, Pete went on SNL and addressed the break-up.
He said he knows everyone's curious about what happened: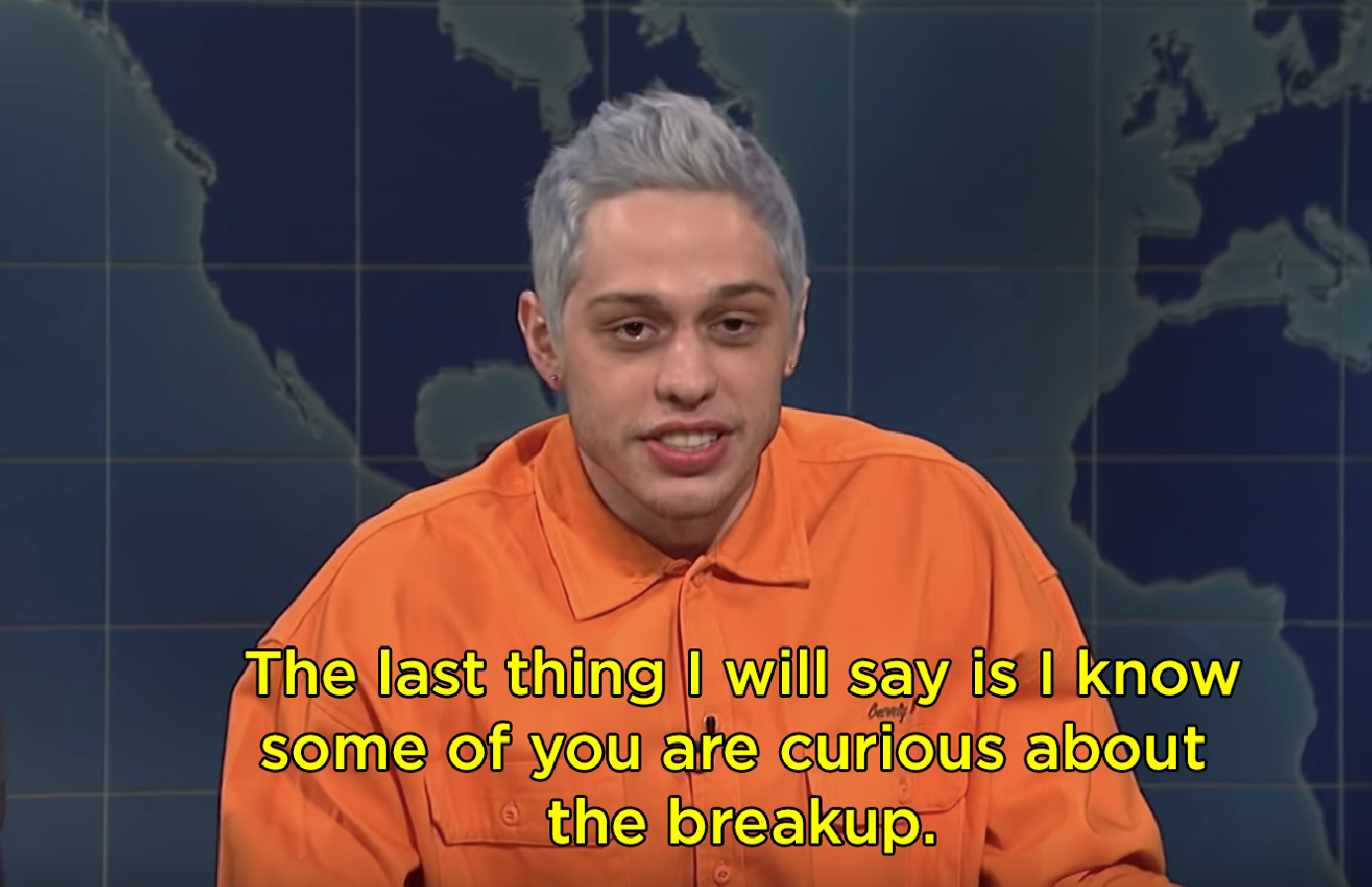 He said sometimes things just don't work out: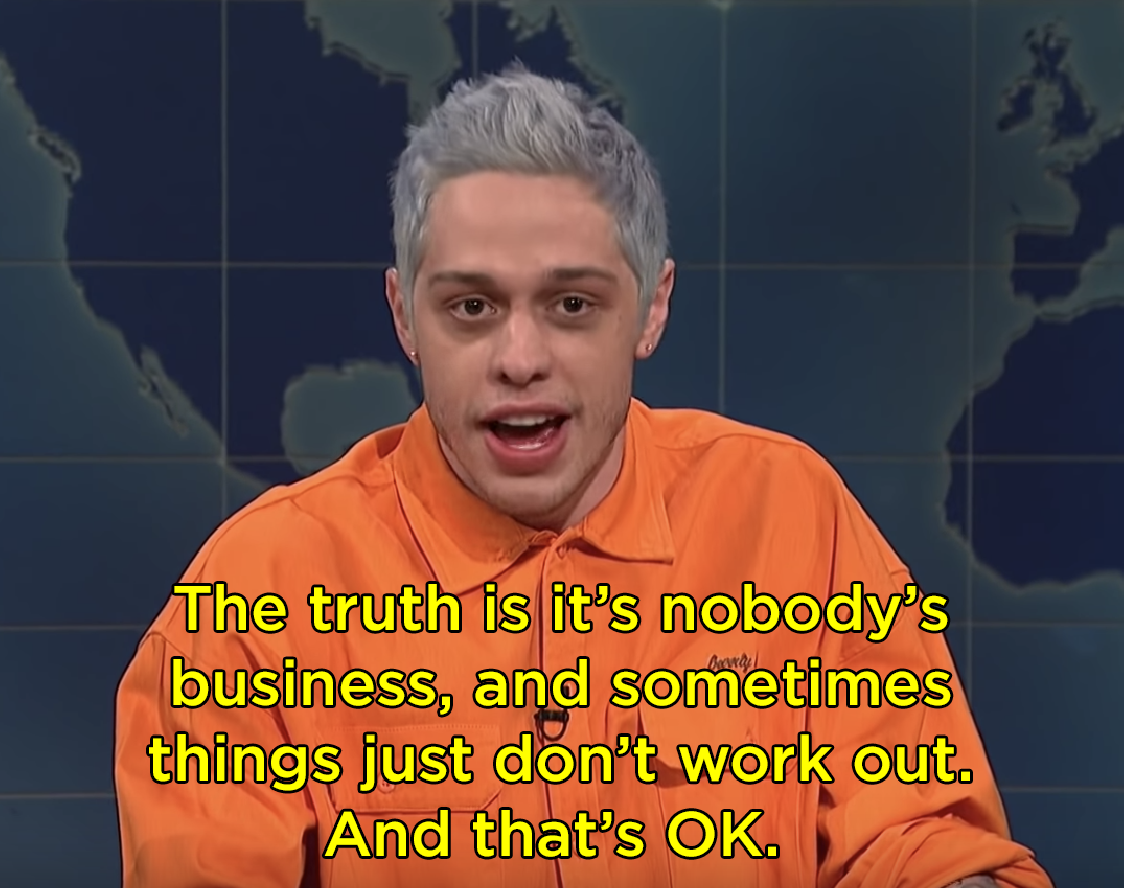 He said Ariana is a wonderful person and he wishes her well.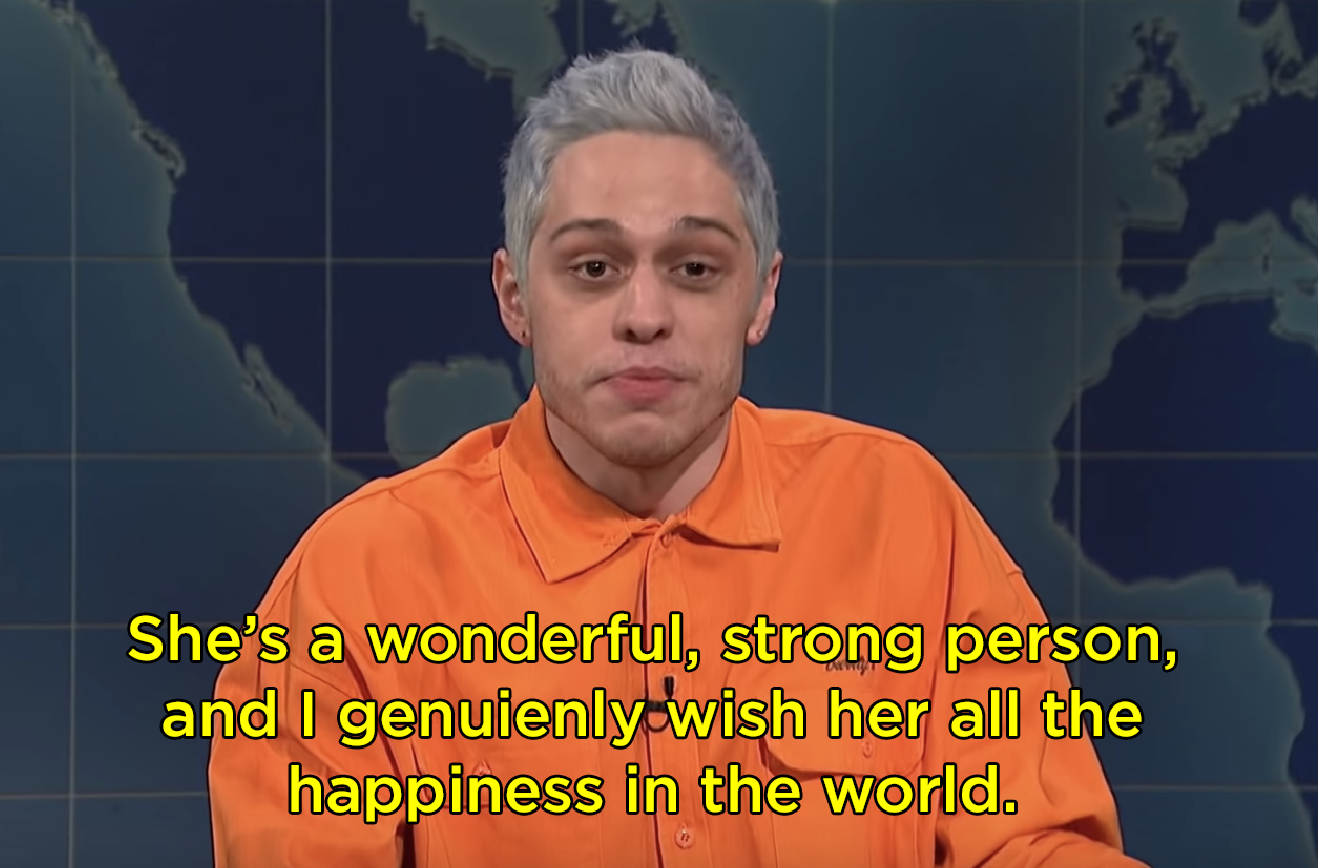 And then added this important message.
Oh, and about that "Pete Davidson" song on Ariana's album, it looks like Pete still thinks it's great.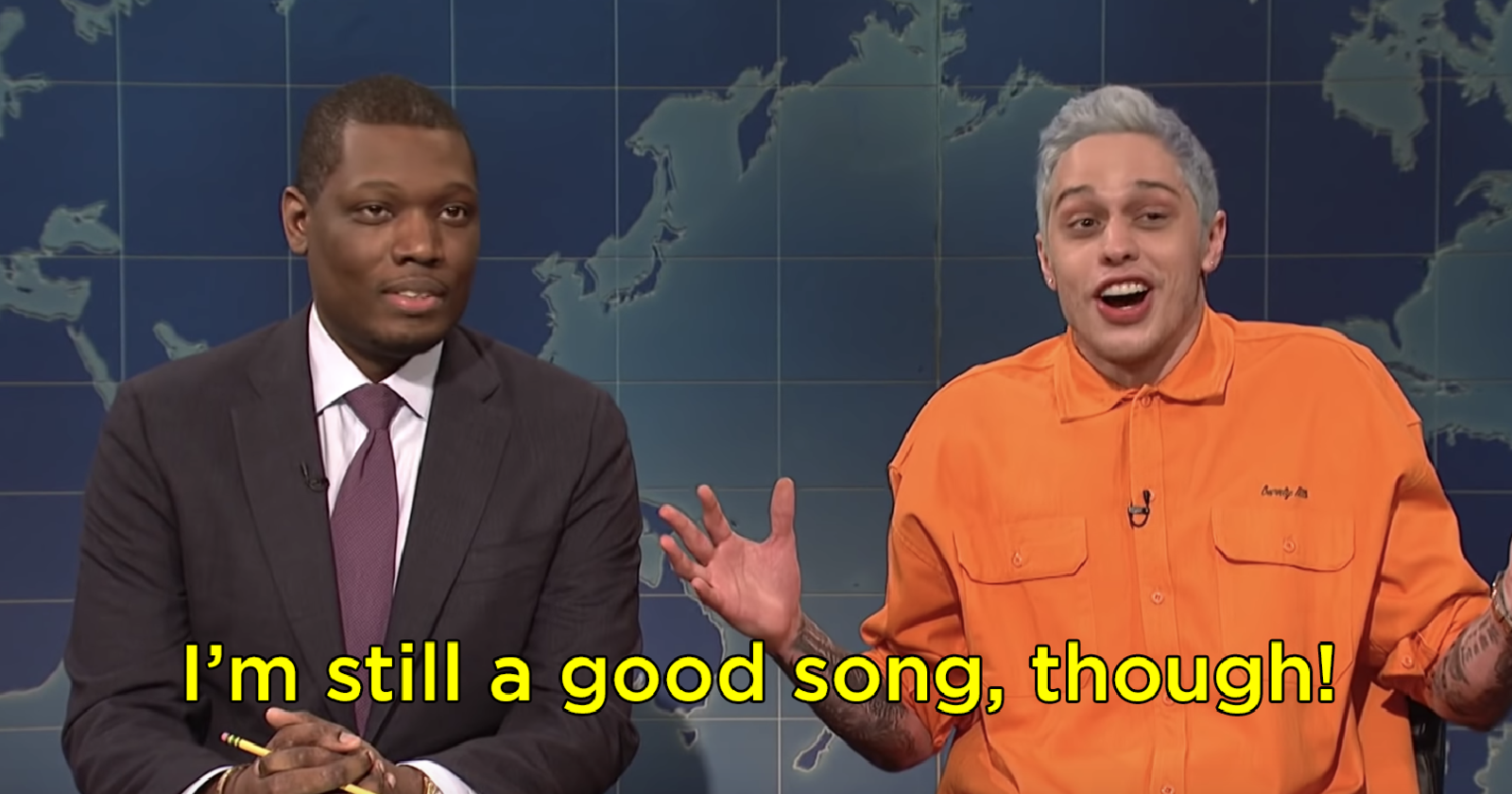 Ugh, never a dull moment.