16 People Who Got Straight-Up Caught Red-Handed
Come on.
1.
This cheater...
...got CAUUUUGHT:
3.
This girl was caught reading some interesting material:
4.
And this student, too:
5.
This woman, who was hilariously caught taking a picture of Nyle DiMarco on the subway:
6.
And although not a person, this dog was caught and apprehended:
7.
Zachary Quinto was caught using a fake name at Starbucks and then had to address it on Late Night with James Corden: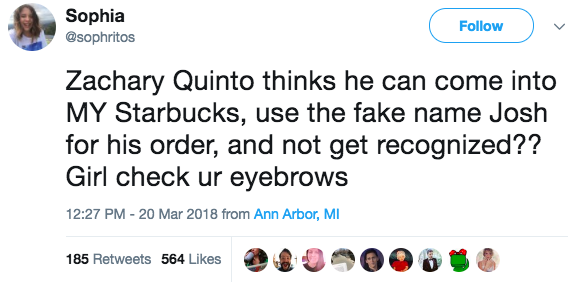 8.
And when Selena Gomez was iconically caught creepin' on Justin Bieber's insta without following him:
9.
This boyfriend, like wow:
14.
This girl, who was caught doin' the most: