You know the Grinch. He's green. Hates Christmas.
Well, people on Twitter have some thirsty thoughts about him.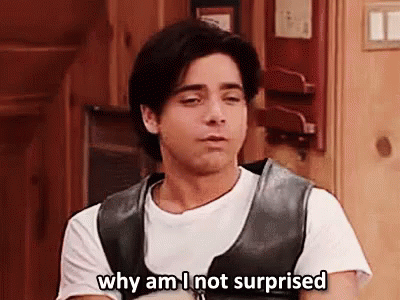 They love his thickness:

They're captivated by it: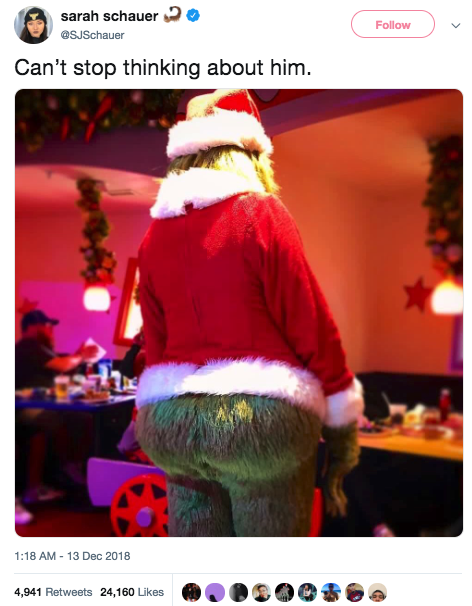 They even want pointers:

They've credited him with millennials' attraction to dad bods:
They've come up with alternate titles for the movies: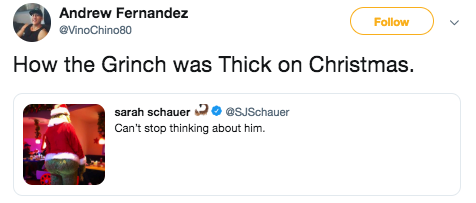 Yup: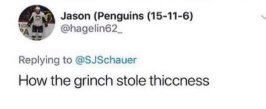 Others are tired are people pretending they're not into him:
Some have concluded he definitely has BDE:

So between the thiccness and the BDE, some have even decided he could, like, get it:

Leading to the ultimate question of whether the Grinch is good at sex:
Because if he is, people are ready...like, very ready: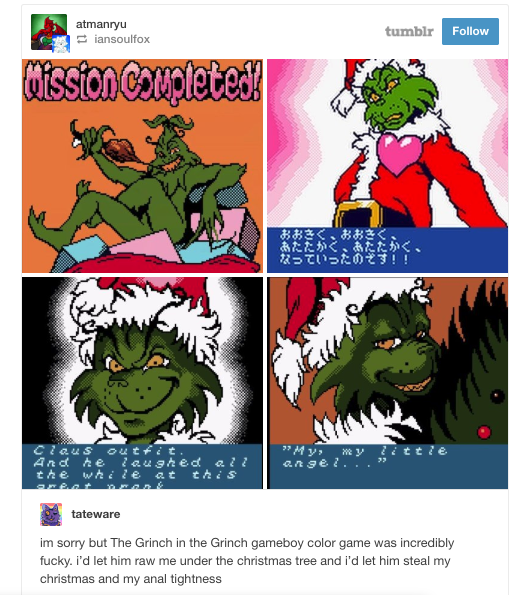 Look, I'm not judging. So, if you've got ~feelings~ about the Grinch, let us know in the comments!