People Are Touched By This Writer's Conversation With A Bunch Of Fourth Graders
"Kids are books filled with blank pages."
On Friday, his story about visiting his mother's fourth grade classroom started gaining attention on Twitter. He said he was there to discuss writing with them: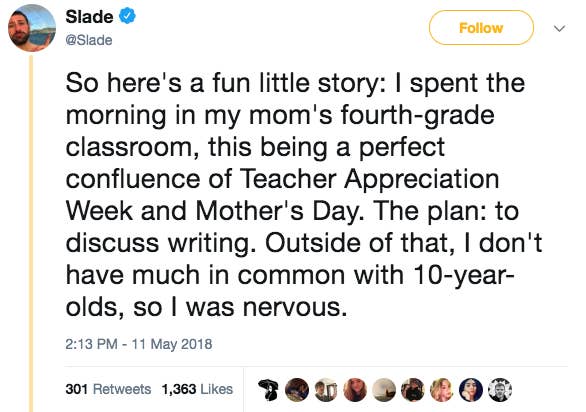 "I didn't really expect to be answering personal questions at all, I thought we were just going to talk about writing. But they were so naturally curious about their teacher's son, so I played along," Slade told BuzzFeed. They asked about his family, his writing, and his best/worst moments of his life.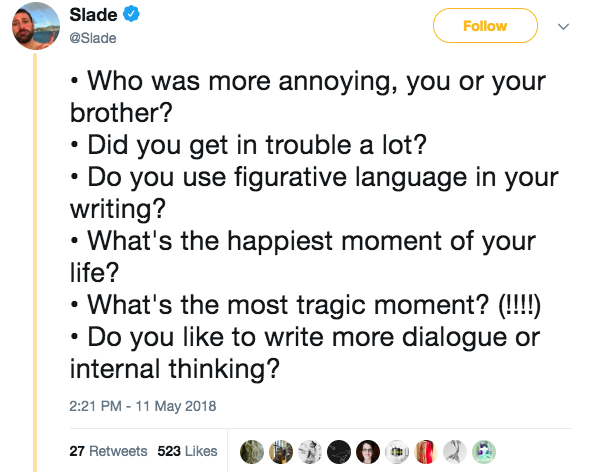 Though initially conflicted on how to answer the question, Slade told them he lived with his boyfriend.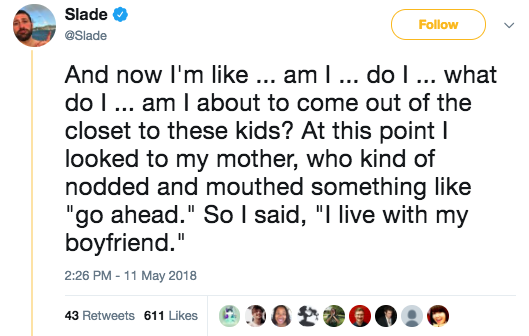 Slade said the "seemed to recognize what was what," but none of them "gave a shit."
"I think it serves to show there is no one grand Coming Out, that we are constantly coming out, or probably more accurately, letting people in to our lives," Slade told BuzzFeed. "One other takeaway: This isn't about indoctrination or pushing an agenda, that was a simple answer to a simple question, and it's a great reminder that homophobia is passed-down learned behavior. I'm thankful that these kids hadn't learned it. They couldn't have cared less about who I choose to live my life with."
And as for Slade's mom: "She was incredibly proud of her son."
You can read the full thread here!