On Saturday, legend/heiress/queen/Kim K's old boss Paris Hilton told people to tell her something she doesn't know: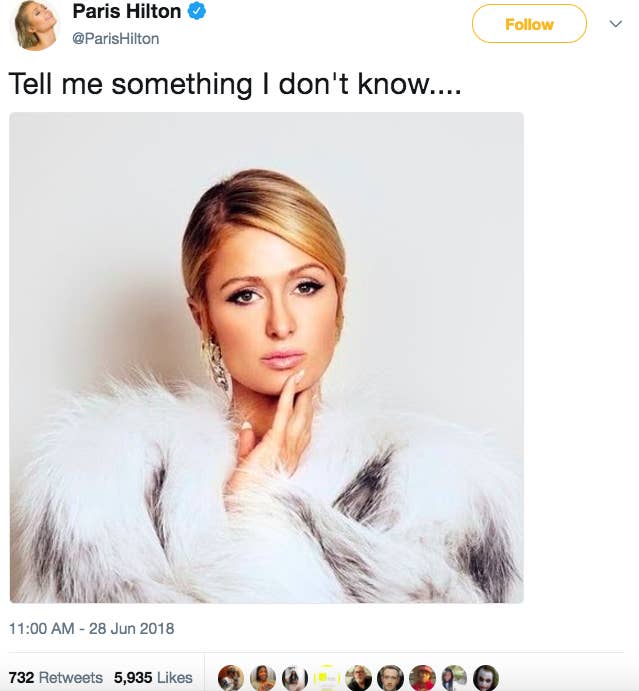 As usual, Twitter CAME THROUGH. Here are some of the best answers (which have not been verified, so don't come at me in the comments):
1.
2.
3.
4.
5.
6.
8.
9.
10.
11.
12.
13.
14.
15.
In conclusion, I now feel a lot smarter, so thank you for tweeting that Paris.